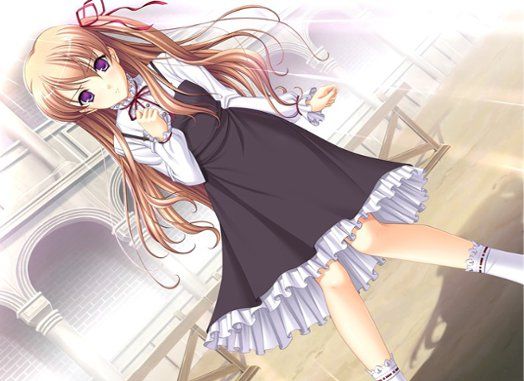 ---
Age:
16
Gender:
Female
Vampire, human or hunter?:
Human
Student or staff at the academy?:
Student
Canon or non canon?:
Non Canon
Appearance:
Michelle has long, golden brown hair which reaches down to about her waist. Her eyes are big and a dark purple, edging towards blue with a hint of magenta mixed into them. No matter what the situation, they always have a rather gentle and vulnerable look to them- very kind. This does not mean to say she can't get angry or anything, it very rarely occurs. Her skin is usually sickly pale, because of the lack of sun she gets from being inside the majority of the time- though it will quickly gain a little color once she goes outside. Her features are soft- as is her body form. She never developed much of a womanly body, and remained very child like and petite, though she still has a slightly curved shape. Being rather short for her age; these two traits make her look somewhat younger than she actually is.
Personality: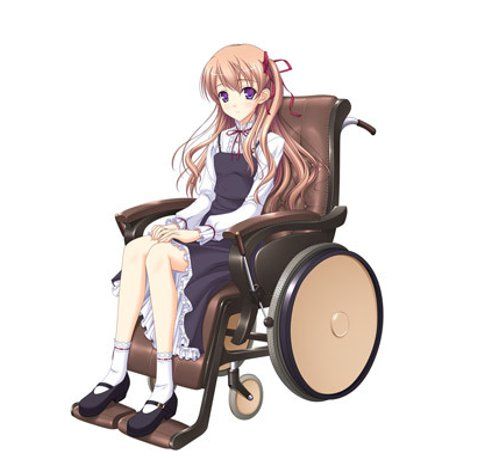 Although you will often see her with a small and polite smile playing on her lips when in public, there is always a rather sad aura about her. Her smiles will rarely reach her eyes, and her voice is always calm and soft. She is a very kind and soft person, and though Michelle can often seem rather fragile, she actually has quite a strong will. She is quiet and shy, rarely speaking, though, and even if she is taunted or insulted... she will just smile and brush it off with either her soft spoken words, or silence- pretending not to care. Therefor, she seldom gets angry at all, and if she does, it usually doesn't show. The same goes for when she gets sad or depressed. She will just keep it to herself and pretend like nothing is wrong. When she cries, it is never for herself. Possibly this is one of the reasons to her constantly sad aura. Added to that, Michelle is quite a dreamer and will often find herself drifting off into her own world. It is her way of fleeing her awful reality. She loves people, animals and nature, and cares just about anyone who needs it. Spending time outside and drawing is her most favorite thing in the world, and she can do it for hours and hours. Just sit there in silence and watch the world surrounding her. Even if her drawings never turn out that good because of her condition, she still loves it. She is a very philosophic girl, and will often think about all kinds of hard and unanswered questons- as well as speak about them in her ever so slightly distant manner. Therefor, she makes a very mature and intelligent appearance, and makes sure to act very lady like... most of the time. Another thing she enjoys is reading, listening to music and watching TV- since that is about the only things she can still do.
History:
Michelle had a happy middle class childhood, and grew up as an only child with her parents. However, when she reached the age of five, Michelle was overrun by a car and suffered a terrible injury. After spending several months in a hospital, being completely bedridden and barely alive- Michelle survived and was brought home. However, parts of her body became totally paralyzed- such as her legs. She has no feeling in them at all, anymore. Although her arms still function, they cannot carry or do anting that requires too much strength, and easily start shaking slightly- making it hard for her when she tries to draw. She still loves it, though, and will never give up. Because of this, she used to be completely reliable on her mother, and now she is on other people. She wouldn't be able to make it alone, which adds to her depression... as she feels like she is a burden to everyone.
She lived like this for about two years and shortly after her eight birthday, her father suddenly walked out on them for the sake of another woman. Michelle knew her mother was heartbroken because of this, but she would never let it show. She would always smile at her and care for her like she always had, pretending like nothing was wrong... though it was eating her up from the inside. In an attempt to cheer her daughter up and make her feel less lonely- which would cheer herself up, Michelle's mother decided to take in a foster child.
The lucky one was a self conceited and messy boy named Kaito, who at first really was more trouble than what he was worth. But as time passed, she started getting a liking for Michelle. Soon enough, he started viewing her as his own sister, and loved her accordingly. He would always be by her side and defend her if she needed it, or just spend time with her. They would laugh together and he would take her out on walks and picnics. Yes, they truly were like brother and sister. However, what he never told Michelle and her mother was that he- in fact, is a vampire.
The years passed, and the day came when Kaito was requested to enroll at Cross Academy. Why exactly, is still unclear to Michelle. Michelle had always wanted to go to school, ever since she was little... but because of the accident and the mind of her mother, she was never able too. In an attempt to fulfill his beloved sisters wish and his own wish to remain near her, Kaito managed to convince his foster mother to let her enroll there too- in the day class. He knew they would be separated, but like this he could at least still sneak out and visit her now and then. He even offered to pay everything- including an assistant who could help her whenever she needed it. After a while of persuasively trying to charm her into agreement, she consented and they were both sent off to Cross Academy.