Name: Nadia Demitria Romanov
Age: 15
Human/Vampire: Human
Appearance: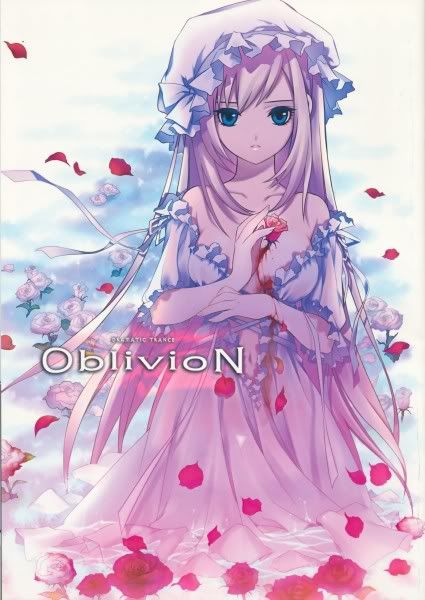 Personality: A puzzle, that's what the young child is. A puzzle that even the smartest scientist would have trouble cracking. In terms of sociality Nadia distances herself from any form of contact. Friendship, bonds, love the young girl doesn't seem to care for those. She keeps to herself mostly and would only speak when being spoken to or if the situation requires it. Other than that... She's as a silent as a graveyard. She views the world as a plane of boringness. Nadia isn't really an easy person to warm up too; trust is an issue for her as well as being called a softy. She hides behind a mask of indifference; uncaring to the world or anyone around her. But even she has a soft side... Underneath her iron defense is a small girl who just wishes to break free, a girl who simply wishes to be herself without being judge... And a girl who wishes to know the real meaning of 'trust'.
Romantic Interest: TBA x_x
Blood Type: AB-
Likes:
*Reading
*Being alone
*Horror movies
*Supernatural
*Cakes (Secretly)
Dislikes:
*Anyone ruining her privacy
*Her secrets being discovered
*Chili
*Getting sick
Hobbies: Hacking and Sketching
Quirks: Every time she's annoyed she likes to play with her knife. o.0
Fears: Clowns.
weaknesses: Weak constitution.
Weapons: A chained scythe. (Anti vamp)
Rank: Prefect
History: [TBA x_X]
Theme Song:
Pressure- Paramore
Tell me where our time went
And if it was time well spent
Just don't let me fall asleep
Feeling empty again
'Cause I fear I might break
And I fear I can't take it
Tonight I'll lie awake feeling empty
I can feel the pressure, it's getting closer now
We're better off without you
I can feel the pressure, it's getting closer now
We're better off without you
Now that I'm losing hope
And there's nothing else to show
For all of the days that we spent
Carried away from home
Some things I'll never know
[From:
http://www.elyrics.net/read/p/paramore- ... yrics.html
]
And I had to let them go
I'm sitting all alone feeling empty
I can feel the pressure, it's getting closer now
We're better off without you
I can feel the pressure, it's getting closer now
We're better off without you
Without you
Some things I'll never know
And I had to let them go
Some things I'll never know
And I had to let them go
I'm sitting all alone feeling empty
I can feel the pressure, it's getting closer now
We're better off without you
Feel the pressure, it's getting closer now
You're better off without me