When I was born I was named; Hayley James White.
Nicknames; Hales, or Jamie from her middle name.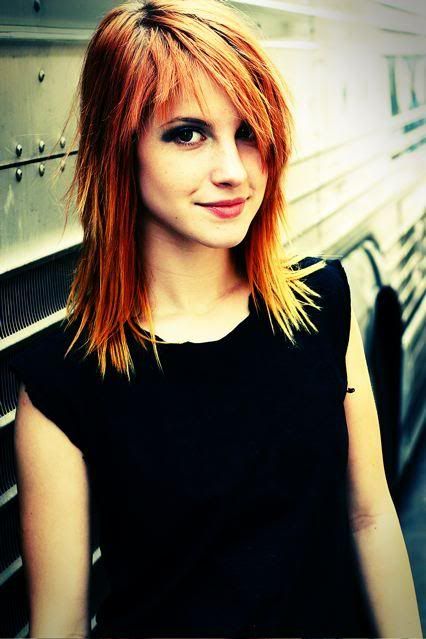 ::What I see in the mirror::
-Normal attire; She tends to kick it in either classic converse or a pair of grey vans. She likes plain v-necks and t-shirts normally accompanyed with skinny jeans or a pair of shorts. She also likes to wear dresses on occasion. She has a few piercings, a nose stud on the right side, septum, bottom lip on the left, and her ears pierced. She likes to wear makeup, mainly eyeliner on bottom and sometimes dark or light eyeshadow depending on what she is wearing. And she has a tattoo.
-Body; 5'5, 124 lbs. Curved frame. Pale skin.
-Hair; Medium length. Red and blonde almost resembling a fire on her head. She doesn't really mind what it's like so it's always straight.
-Eyes;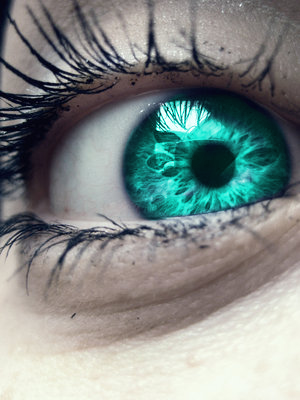 -Tattoos;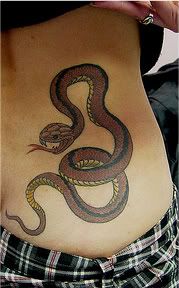 ::How old am I?::
She may only look around 18 or so but she is much older.
::Gender::
Female.
::Orientation::
Bisexual.
::Race/What Are You?::
Vampire.
::Rank::
Hunter.
::Powers::
The ability to see visions into the fututre and the ability to become completely invisible and unkown even in scent. This is because when she is invisible she is actually putting up a force field around herself. This naturally created force field can also block other powers as well as absorb other powers at her own will..
::Personality::
Hayley mainly keeps to herself. She finds people to be a nuisance. She spaks her mind, and although she is a loyal subject, she won't stand for being pushed around. She's quite sarcastic, and jokes around alot, getting her into plenty of trouble. If she did not cause enough problems as is, she is a big stoner. Aside from that she is normally found listening to music or hunting on the werewolves turf. They never know that she has slipped past them and succesfully she is able to gather food right under their disgusting snouts.
::Likes::
+Boys.
+Drugs.
+Blood.
+Music.
+Hunting.
+Playing guitar.
+Smoking.
+The dark.
+Drawing.
+Rain.
+Eyeliner.

::Dislikes::
~Werwolves
~Being turned down.
~People in general.
~Being lied to.

::Crush::
Open.
::History::
Hayley doesn't really remember her past. Being in the vampire clan for as long as she can remember. Ian was the one who changed her at the age of eighteen. Before she had a life that she loved and an amazing girlfriend. But all of that changed when he changed her. She loathed him ever since, but respects him because he swears to snap her if her ever disobeys him. Teaching her the ways of being like himself, Ian is always watching her, making sure that she doesn't leave for good. But one day she will, he just doesn't know it yet.