When I was born I was named; Ian David Mckinely.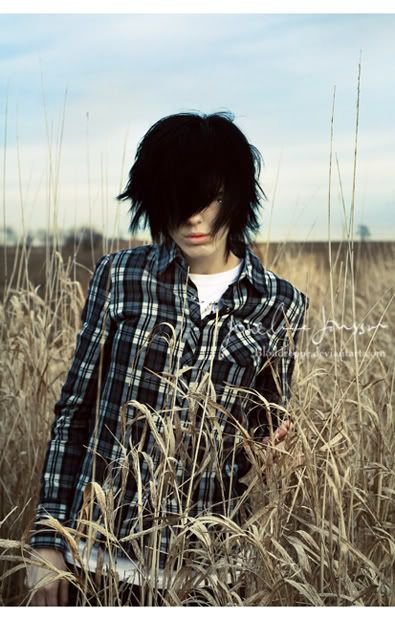 ::What I see in the mirror::
-Normal attire; Not being much of a fan for color, the only brightness you ever see on him are his stunning eyes. Tends to kick it in skinny jeans or athletic shorts. Accompanyed with sentimental band tee-shirts or v-necks. He accesorizes with multiple different studded belts, belt buckles, and bracelets. He has multiple piercings, septum, snakebites, and gauges.
-Body; 5'7, 119 lbs. slim body with a six pack. Olive toned skin.
-Hair; Long black and thick, she usually keeps it straight, sometimes curling for special occasions.
-Eyes;

::How old am I?::
Looks 19.
::Gender::
Male.
::Orientation::
Bisexual.
::Race/What Are You?::
Vampire
::Rank::
Leader.
::Powers::
Telekinisis and Invulnarability. As well he has heightened senses since becoming a vampire.
::Personality::
Is very tough, and intimidating, to say in the least, to most when he is angry, packed with a powerful punch this guy is also quite quick and graceful, making him almost impossible to defeat. He never backs down from any fight and is always up for showing off that he is the best. Although there was that one time. His scar reminds him everyday. On the other side, Ian is mostly on the rude side, he doesn't really care about anybody but himself, really. He tends to keep to himself as well, unless he sees some sort of way to make trouble, then you can't stop him. He always uses his powers to hurt people and cause pain. He also enjoys doing some drugs and is addicted to ciggarettes.
::Likes::
+Girls.
+Drugs.
+Blood.
+Smoking.
+The dark.
+Hurting people.
+Rain.

::Dislikes::
~Werewolves.
~Most humans.
~Being lied to.

::Other::
Has angel wings.