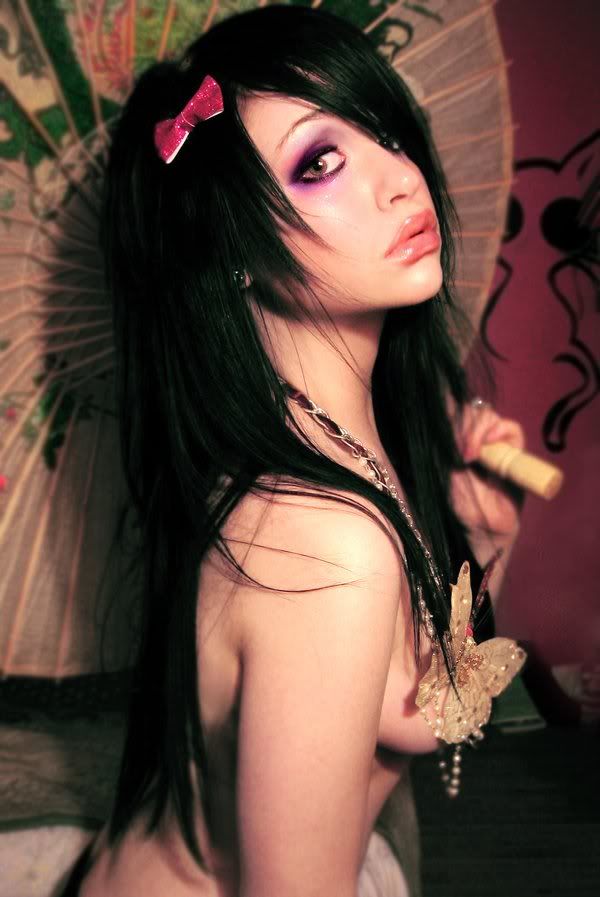 Name: Allura Rose
Species: Vampire
Rank: Unknown
Age: 18
Powers: She has the ability to cause pain to people just by looking at them, however it is all that of the mind and does not physically harm the body. She is also able to read and change the emotions of others.
Weapons: Two large daggers as well as a knife on the edge of one of her boots.
Personality: Allura is a very caring and motherly individual. She tends to be quite selfless and always puts the needs of others before herself. She is strong willed and always very determined and will not quit something until she finishes it, and can be quite the perfectionist. Because of this, there are often times she exasperates herself due to overworking her body. Allura is known to be quite stubborn, when she makes up her mind there is no changing it, and you can bicker with her countless hours but still get nowhere. She is quite friendly, though appears to be a bit reserved and quiet at times. She has a serious look about her, but don't let that fool you she is a good person. Allura is also very protective over people, perhaps to the point of seeming possessive. When people she cares about are threatened she seems to get a darkness about her.
Appearance: Allura stands at 5'6", she is about 110 pounds, though thin has a curvey figure. She is pale, with brown eyes and black layered hair. Her clothing seems to be anything but that, it is usually skimpy in nature or so thin it's a bit see through. She wears a lot of short things, or dresses. She seems not to own a pair of pants or long sleeved shirts for whatever reason. She has a pouty yet serious look about her, which never seems to go away despite her mood. Her lips are always shiney and glossed and her eyes covered in some form of make up. She also tends to wear a lot of self made jewelry around her neck.