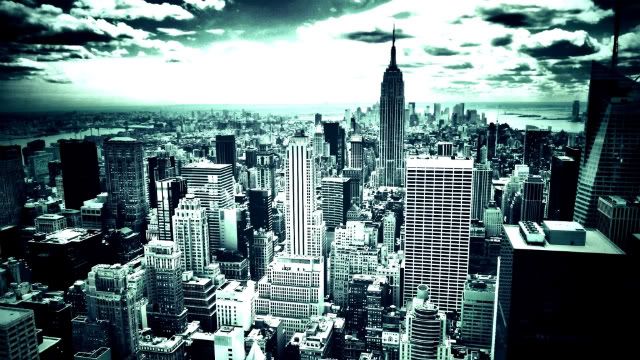 ::"Ense altera manu ... Et sceptra altera"::
::"In one hand the sword..in the other the scepter."::




The American Mafia (or simply the Mafia in the United States), is an Italian-American criminal society originated from the Sicilian Mafia. Much like the Sicilian Mafia, the American Mafia had no formal name and was a secret criminal society. Its members usually refer to it as Cosa Nostra or by its English translation "our thing" (or "this thing of ours"). The press has also coined the name "National Crime Syndicate" to refer to the entirety of U.S. organized crime, including the Mafia. The Mafia emerged in New York's Lower East Side and other areas of the East Coast of the United States during the late 19th century following waves of Italian immigration, especially from Sicily.

"What began in the early 19th century, began to die out in the 70's, 80's and 90's. By the year 2000--The American ideal mafia that had been ironically romanticized by public opinion, and a few leaked secrets-- was hardly in any working order if at all existent. From the original Five Families, came a sixth and perhaps--most dominating family--DeLuca. Leonardo was at the head of this family who was, at one point, an unheard of entity when compared to the notoriety of the Gambino, Lucchese, Genovese, Bonanno and Colombo families. However, that would come to change--drastically.

Leonardo swiftly put an end to his long time rival Augustino Bonanno of the Bonanno crime family. This is what put De Luca on the map. To this day, no one knows where Augustino is. No one wants to know--because Leonardo made it that way. Leonardo was both a polished politician and a raw mobster. He could take you out to lunch and then shoot you in the head while being guilt free. But in no way would you describe Leonardo as "ruthless". In fact, he gave plenty to charities for noticeable causes, rather than amass his fortunes and hoard it. But when he wanted something--truly wanted something--he got it.

Leonardo started first by paying of simple folk--firefighters, policemen. Then, he went a step higher. Legal secretaries, lawyers--even judges. They didn't feel beholden to him. He didn't incur and "favors" of them..yet. When it came down to it--Leonardo had even breached the CIA, the FBI, the DEA even the DSS and Secret Service were under his payroll and he had them deep in his pockets. You ever hear that saying "Kill'em with kindness and all that? Well he was taking it to a whole 'nother level. While they felt financially safe--Leonardo DeLuca was literally running the show. He cast off the old moniker of "Cosa Nostra" and replaced it with "Ventrue" Latin for "Blue Bloods" otherwise royalty. He bound the weaker families together and united them under his banner of Ventrue.

Embezzling, racketeering, duplication of legal tenders, made him a king. S.W.A.T, the Feds, and the CIA--made him untouchable. Leonardo was running the show from New York city, from a 14,000 sq.ft. Three level English Manor House on 2.8 acres. A modern day castle. He and his wife gave birth two sons--the heir to extreme opulence. Nickolai DeLuca, and Nicodemus DeLuca. It became very apparent that the siblings, the twins, were vastly different from one another. Nickolai had a fiery temperament, he was brash bold, courageous and enjoyed the finer things his luxury could establish. His brother, Nicodemus on the other hand, cast every thing off with a cold indifference. They both had extremely charismatic personalities. They just held them selves truly differently.

Nicodemus would try to always work for his place, his cunning and deceitful manner much like his father's in earlier years of the Ventrue. Where as Nickolai's flamboyant and carefree lifestyle, were a calling card to his youth and aspirations. But no good deed goes unpunished. Leonardo died unexpectedly leaving a fractured Ventrue to proclaim a heir. Was it to be Nickolai who was the oldest? Or Nicodemus who was the most logical sounding choice? The split began tearing the foundations that Leonardo had built upon for many years. While brothers themselves, not openly fighting--were wrapped up in a game of cat and mouse with each other. Each eluding the others legal battles. Soon, it would come to much more than that.

But on that, the Russian's, a long time enemy of the Ventrue sensed the instability of the Ventrue themselves and made their move. They began unloading themselves by the score through boats and ships--smuggling rings. Soon they controlled the docks and ports. While Ventrue remained the stronger affiliation, the Russians were fast gaining notoriety and infamy. Often through sheer brutality. But what will come of the Ventrue and its empire with its king dead and sons fighting? Will they ultimately choice who will be the next ruler? Or will the Russians gain the edge and take over all that they have?"



Capo Di Tutti Capi (Boss of Bosses) : Leonardo De Luca- Deceased


The Capo Di Tutti Capi is the most influential Don of all the Dons. The Capo Di Tutti Capi normally heads the Cupola (Commission) meetings where all the Dons meet to discuss inter family disputes, war/peace, rackets, and territories.




Capo / Don / "Godfather"(Boss):

Nickolai De Luca/ Nicodemus De Luca




The Don is the head of the family, no one can call the shots over his decisions. He is also only 1 of 2 people who can initiate someone into the family. Since his rank gives him the authority to give the oath to new members and make them Sgarrista.. He also has the authority to give people their positions and ranks.






Sotto Capo / Capo Bastone (Underboss):Spot to be filled




The Underboss is appointed by the Don. He is the second in command of the entire operation. He is usually the leader of "day-to-day" functions..Hes the muscle on the street. His word should go unchallenged by everyone except the don. He is basically the top dog when it comes to the work on the street. The Don goes to him for "orders" and "jobs". He is also to see to it that the Caporegimes stay in check. Underboss is the only other person who has the authority to swear in new members, but he must report them to the don.






Consigliere(Counselor / Advisor):

Unnamed man




The Consigliere is voted by the whole family(made members). In theory, the consigliere is the same rank as the underboss. Yet the consigliere has no power in the "day-to-day" operations. He is only there to advise and sometimes question. He is the equal rank of underboss but does not have the authority to give any orders. His job is to advise on all of the don's decisions and some of the underboss's. He is the only one in the family who is allowed to speak his mind on all important matters and even question the don, yet can not override him.





Caporegime(s) (Crew boss / Captain:

Duncan




A Caporegime is appointed by the Don, and is in charge of his own borgata(regime, or crew). Which is made up of a Capodecine and soldiers. Each Capo reports directly to the Underboss or Adviser for permission to do different things. When someone is needed to be "taken care of" the capo's are usually asked to carry out the order. They are the head of "day-to-day" operations of their own crews. The capo heads a crew of any given number of soldiers. These soldiers give the Capo part of their earnings, and the Capo gives part up to the Underboss or Advisor. Caporegimes are also the ones who may ask and recommend certain men to be sworn into their crews. When this happens they must ask the underboss or the don himself. In a sense, crew boss's are head of the "Street Side Gangs".





Capodecine(s) (Boss of 10 / Boss of 12/ Lieutenant):

Natalia


The Capodecine is normally appointed by a Caporegime. For each 10 (or 12) soldiers the Caporegime appoints a capodecine to watch over. This is not used in every family.




Enforcer(s):

Tommy




An enforcer, may roam from territory to territory, on the Don's say so. He is not part of a crew, or a boss of a crew. The Enforcer gets his orders directly from the Don or Underboss.





Sgarrista / Soldato/High Soldier:




The Sgarrista is "made" into the family by the Don or Underboss after being voted for by the captains and up. One of the biggest honors in La Cosa Nostra(This Thing Of Ours) is to be initiated into a family. When you take the oath and our sworn in under the blessing of either the underboss or the don himself, you become a "Sgarrista"(Soldier) and you are a "Made Man". When you are "made" which is taking the oath, you become a part of the family, you become one of us. Even though you are one of the lowest rank in the "real" family, you still have alot of power over associates and friends. You are assigned into a crew and given a capodecine. From then on, your captain and\or caporegime will give you orders and jobs. When your a soldier..You are commonly mentioned as "a friend of ours".





Picciotto(Low Soldier):

Mona's father


The Picciotto is "made" into the family by the Don or Underboss after voted by the captains and up. Sometimes this position is not used. When you are "made" you attain the rank of picciotto, which is the rank of soldier(read the definition of sgarrista)..but lower class soldier. When you show that you are a good earner, and buisinessman you will attain the rank of sgarrista ). I don't think this is used at all, except maybe in the sicilian mafia, i am not totaly sure.




Giovane D'Honore Associates(Non-Made Members / "A friend of mine" / Associate):

Mona D'Andrea- Nick's Side

When your a "made man", or any other rank for that matter, you may have buisiness dealings or partnerships with non-made people. These are "associates" commonly refered to as "friends of mine" when mentioned in buisiness meetings. So the bottom line is all non-made people who have dealings with the family, are associates\friends. They have no power in the family.There can be "members" who are not "made" into the family.. They can not attain any other rank until they are "made". They are just guys who run with the crews in day-to-day operations, normally working for a soldier.




-----------------------------------------------------------The Bravata -----------------------------------------------------------



::Pakhan:: -

is the Boss or Krestnii Otets "Godfather" and controls everything. The Pakhan controls four criminal cells in the working unit through an intermediary called a "Brigadier."

Tæfarós



::Two Spies:: -

watch over the action of the brigadier's to ensure loyalty and none become too powerful.



1. ::Sovietnik::- -

("Councilor"), is the advisor and most close trusted individuals to the Pakhan.



2. ::Obshchak:: -

the bookmaker, collects all money from Brigadier's and bribes the government.



::Brigadier::–

or Avtorityet ("Authority"), is like a captain in charge of a small group of men. He gives out jobs to Boyeviks ("warriors") and pays tribute to Pakhan. He runs a crew which is called a Brigade (Bratva). A Brigade is made up of 5-6 Boyeviks and Shestyorkas. There are four Brigadiers running criminal activity in the Russian Bratva.



::Boyevik::-

literally "warrior" works for a Brigadier having a special criminal active to run similar to American Mafia soldiers. A Boyevik is in charge of finding new guys and paying tribute up to his Brigadier. Boyevik is also the main strike force of a brigade (Bratva).





::Kryshas::

Literally "roofs" or "covers", those who are extremely violent "enforcers" and cunning individuals. Such and enforcer is usually employed to protect a business or several businesses from a rival criminal organization.

NarrowEye



::Torpedo::–

"Contract killer"



::Byki::-

bodyguards (literally: bulls)



::Shestyorka::-

is an "associate" to the organization also called the "sixth". Is an errand boy for the organization and is the lowest rank in the Russian Mafia. The sixthes are assigned to some Avtorityets for support. They also provide intelligence for the upcoming "dielo" or on a certain target. They usually stay out of the main actions, although there might be exceptions, depending on circumstances. During a "dielo" Shestyorkas perform security functions standing on the look out (Shookher - literally: danger). Shestyorkas are usually young males up to 24 years of age (approximately) and are Vory in training, so to speak. It is a temporary position and an individual either making it into the Vor-world or being cast aside. As they are earning their respect and trust in Bratva they may be performing roles of the regular Boyeviks or Byki depending on the necessities and patronage of their Brigadier or Avtorityet.
1.) My word is
law
. What I say goes. I will be fair and systematic.
2.) No swords,the
only
bladed weapons may be combat knives which are at best 9" long, and throwing knives.
3.)Due to the nature of this role-play--there will be sexually explicit, as well as drug and violent content that may or may not be suitable for all ages.
Discretion is advised
.
4.)No one is a walking tank. Someone shot in a lung can not continue to fight like he is unstoppable. I should not have to tell you this.
5.) If you are affiliated with either Nicodemus or Nickolai DeLuca--You may have whatever gun you wish--provided you are in a suitable position to have it. If you are a member of the Russian affiliation--you may have a side arm such as a pistol doesn't matter what type, or a shotgun until later on then it can be of whatever Russian make you want but it has to be Russian I don't mind if you "pick up" a weapon that's not but to start out with it must be Russian. The head of the Russian Mafia may own whatever gun he cares to.
6.) I
will
play both Nickolai and Nicodemus
until
I find someone suitable for Nicodemus that can and
will
play him
correctly
. I have a very specific personality that goes along with the story.
Taking place in...
Arcs are bundles of posts that you can organize on your own. They're useful for telling a story that might span long periods of time or space.
There are no arcs in this roleplay.
There are no quests in this roleplay.
Here's the current leaderboard.
There are no groups in this roleplay!
Welcome home, Promethean. Here, you can manage your universe.
Arcs are bundles of posts from any location, allowing you to easily capture sub-plots which might be spread out across multiple locations.
You can create Quests with various rewards, encouraging your players to engage with specific plot lines.
Settings are the backdrop for the characters in your universe, giving meaning and context to their existence. By creating a number of well-written locations, you can organize your universe into areas and regions.
Navigation
While not required, locations can be organized onto a map. More information soon!
There are no groups in this roleplay!
By creating Collectibles, you can reward your players with unique items that accentuate their character sheets.
Once an Item has been created, it can be spawned in the IC using /spawn Item Name (case-sensitive, as usual) — this can be followed with /take Item Name to retrieve the item into the current character's inventory.
Give your Universe life by adding a Mob, which are auto-replenishing NPCs your players can interact with. Useful for some quick hack-and-slash fun!
Mobs can be automated spawns, like rats and bats, or full-on NPCs complete with conversation menus. Use them to enhance your player experience!
Current Mobs
No mobs have been created yet.
Locations where Mobs and Items might appear.
You can schedule events for your players to create notifications and schedule times for everyone to plan around.
Add and remove other people from your Universe.
Orphanage
By marking a character as abandoned, you can offer them to your players as pre-made character sheets.
"I ain't got the best aim or the fastest car, but when it comes to loyalty, I'm your man."
"Underestimate the enemy and you will die."
"There are only two sides to society, the smart people who aim to do well and the little do-gooders who fool themselves."
The Forge
Use your INK to craft new artifacts in Ventrue. Once created, Items cannot be changed, but they can be bought and sold in the marketplace.
Notable Items
No items have been created yet!
The Market
Buy, sell, and even craft your own items in this universe.
Market Data

Market conditions are unknown. Use caution when trading.

Quick Buy (Items Most Recently Listed for Sale)
None
Discussions
Most recent OOC posts in Ventrue