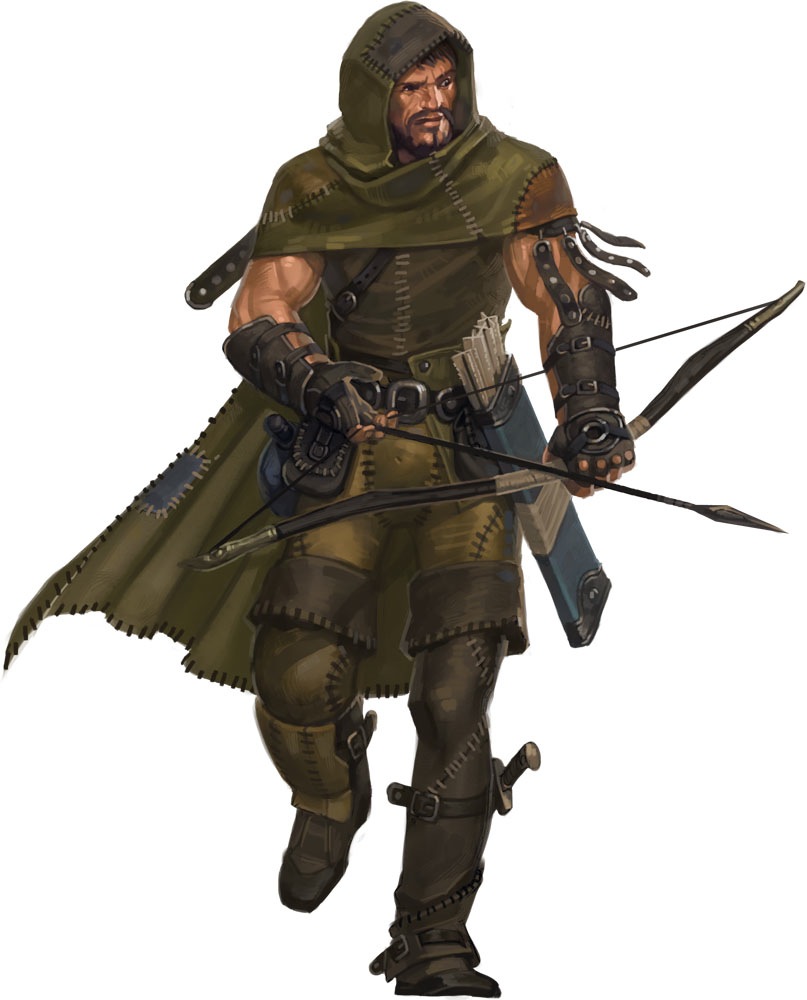 (Not, note my art. Pathfinder Ranger art)
Aaron Barbarossa
Physical Desc.: Like in the picture. Burly Caucasian male with brown eyes and brown hair.
Personality: Calm, stern demeanor, like that of a hunter. Happy to help, but isn't too happy with folk full of themselves or cruel to others. Keeps to self.
Equipment and Abilities: Though he has a knife tucked in his boot, he mainly uses his bow, though the need doesn't arise very often. He always has a few caltrops, a waterskin, spare drawstrings for his bow, Sharp arrows he buys in town rather than makes on his own, and a smaller knife for his favorite hobby, whittling.
Historical background: Since he could barely walk and talk, he was familiar with the wilderness. He could identify shrooms, start fires, turn plants into salves, all that before the rip age of 12. Then he hitched a ride to Veritas at age 22, where he makes a living as a guide and vermin control/hunter.
Here is the lamp. Happy? -> +۝+