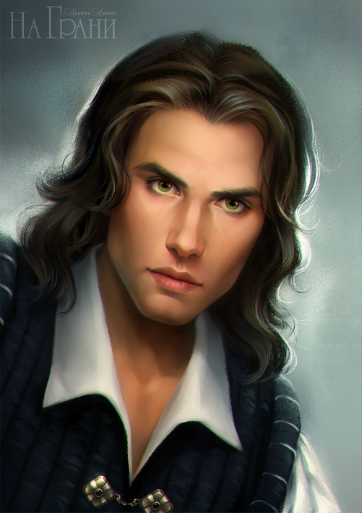 | Name: Cherono Whagoun Garmold | Age: 20 | Gender: Male | Sexuality: Homosexual | Height: 4'8" | Weight: 120lbs |
| Race/Species: Dwarf | Hair Colour: Dark brown | Eye Colour: Hazel | Skin Colour: Tanned | Trade: Cobbler |




Appearance:
Cherono, as a dwarf, is short, and stands shorter than some of his other siblings at only 4'8". He is lean, with toned muscles. His skin is a tanned colour and his facial features are strong and masculine, but narrow. He likes to wear his hair long, keeping it down at his shoulders. He will frequently tie his hair back in a ponytail or a bun when he's working, but he likes to let it loose when he's partying. Cherono has hazel eyes. Cherono typically dresses in a way that is both bold and conservative, wearing elegant dress shirts, fine dress pants, and high-quality shoes. His clothing is the only real reflection of his true personality that he shows around his family, though they write it off as just being his quirky tastes.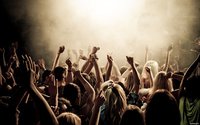 Personality:
Cherono tends to have two sides to his personality. Overall, he is very calm, relaxed, and carefree. He tries not to worry about much of anything, because he feels like stress and worries are a waste of time. When he's with his family, Cherono tends to be very subtle and he flies under the radar often. He doesn't talk a lot and his family doesn't see much of his personality comes out. They see a young man who does little besides sleep and work. When he's not with his family, though, Cherono is a party animal. For years now he's been sneaking out in the evenings and spending his nights at taverns and clubs in the nearest surface town, sneaking back home in the early hours of the morning so nobody would know he'd been gone. He's wild, loud, and lacks all inhibitions, generally making poor decisions as he dances and drinks the nights away.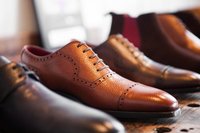 History/Bio:
Cherono was raised in Bhagh-Nernwahrum alongside the rest of his siblings, and being the fifth of eight children left him caught somewhere in the middle. It was fine, though - being in the middle allowed him to fly under the radar and to be generally overlooked, especially with his parents paying so much attention to his older and younger siblings for all their various reasons. Cherono was generally pretty average as a child. He loved to play in the dirt with the other kids and he did well in school, so his parents paid him little mind.

One night when Cherono was a teenager, he and a group of his friends - including his younger sister Yoranda - snuck out of the city and went to the nearest human settlement to go to a party. It was there that Cherono discovered his love for the party lifestyle. While his friends all quickly decided that the hassle of sneaking out wasn't worthwhile, Cherono found it to be quite the opposite. He spent many weekend nights sneaking off to party, finding himself more comfortable and more himself on a dance floor surrounded by people than he ever had before.

Cherono took on the trade of a cobbler because it was a simple one. It wasn't hard to learn nor was it hard to perform, yet it was in-demand and rewarding. He also found his shoes wearing through with how much time he spent out partying, so being a cobbler allowed him to perform repairs upon his own shoes without anyone asking how he wore through them so frequently and quickly. He also extended his services to people he met at parties, taverns, and clubs, taking their worn shoes home with him to repair and earning business that way. It was an excellent choice of career for him, and because it was so simple and mundane, it served only to heighten the illusion to his parents that he was just a simple dwarven man living his life and doing his thing.

Cherono never intended to leave his home. After moving out of his parents' home at the age of eighteen to live in a house of his own within the city, it became much easier for him to sneak away. Sometimes he would leave for the entire weekend and his family would have no clue, assuming he was just at home doing his own thing. It wasn't until his older brother Istrain came home for a couple days that Cherono started to seriously consider leaving the city and going to the surface world for good. His older sister Barynn had done it, and was now owning her own jewelry shop and expecting a baby, something their family had never expected her to do. His two younger sisters Yoranda and Unarelle had done it, and now Yoranda was performing a regular musical gig at a tavern and had made plenty of friends, while Unarelle was too shy to venture out so far but would obviously figure it out. Istrain, meanwhile, had found a girlfriend - again, something their family had never expected since he'd always been something of a casanova - and couldn't have been happier.

Though his family was furious that so many of their children had left home for the surface world and brought shame to the name of their family, Cherono started to realize that he could plausibly leave Bhagh-Nernwahrum permanently to pursue a life of partying and cobbling in the surface world. After Istrain had his fight with their family and left, Cherono decided to sell his house and his business despite massive resistance and opposition from his family. He took the money and his savings and left the underground city, making his way to Veritas Isle where all his siblings had been going and hoping that he'd find there the same kind of happiness his brother and sisters had found.

+۝+