Name: Kyle Zachary Callahan
Age: 19
Gender: Male
Species: Human
Sexuality: Bisexual
Height: 6'4"
Weight: 260lbs
Skin colour: Tanned
Hair colour: Dark brown
Eye colour: Blue
Trade: General Labourer





Appearance:
At nineteen years of age, Kyle has finished all his major growth spurts and has reached his adult height of six feet and four inches. He is quite muscular, with a strong body and a weight of 240 lbs. Kyle's skin is tanned from sun exposure and he has strong, masculine facial features with a wide jaw and a strong browline. His hair is dark brown and silky straight, and comes down just past his broad shoulders. Kyle typically prefers to keep his hair in a ponytail. He has light blue eyes and a light stubble on his chin and cheeks. Kyle usually wears either cargo pants or shorts with plain t-shirts or tank tops. He has a tattoo on his left forearm. Kyle is pretty much always smiling.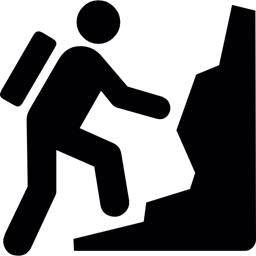 Personality:
Kyle is an outdoorsy type. He loves all things related to the outdoors, whether it's camping, fishing, hiking, or hunting. He is talented at all of these things and he has excellent survival and tracking skills. He is also an exercise and fitness buff and is constantly working out. He's very friendly, upbeat, positive, and outgoing. Kyle has little interest in romance or dating and will usually turn people down when they ask him out. He loves his family dearly and is highly protective when it comes to his younger sister. He can have a bit of a temper at times but works hard to reign it in. Kyle loves spending time with his younger brothers and teaching them about the outdoors. He is a decent, rather scrappy fighter. He loves to laugh.




History/Bio:
Kyle was born the eldest child of Richard and Jodie Callahan. He has three younger siblings: Cynthia is fifteen, Aaron is sixteen, and Spencer is thirteen. His parents own a successful and popular coffee shop in the city along with a rental apartment above it. Richard works as a financial advisor, though he is considering retirement, while Jodie runs the day-to-day business of the coffee shop and does nail art on the side. Kyle's childhood was pretty much average for a kid growing up on the islands. He did decently in school, though he excelled in more athletic and outdoorsy endeavours. He loved his little siblings when each of them were born, and he enjoyed playing with them and being a great big brother.

At sixteen, Kyle started to really develop an interest in girls and in dating. He was a bit curious about dating men, too, but never found anybody interested. Girls, though, were easy to find and he had several relationships, though none of them lasted very long and they all seemed to end messily. At eighteen years old, however, Kyle was romantically involved with a girl his age named Nicole. They dated for a couple of months before their relationship abruptly ended and Nicole started to make accusations that Kyle had raped her. She wanted to press charges, so Richard and Jodie were quick to call on Bastian De Larousse, with whom Richard was friends since they'd worked closely on some matters and Richard handled Mr. De Larousse's finances.

Kyle swore up and down that he'd never done anything with Nicole that wasn't consensual, and the matter quickly deteriorated into enough of a he-said-she-said matter that Bastian was able to get the entire case thrown out, effectively rendering Kyle not guilty. He still maintains that everything he and Nicole did was consensual, and the entire situation with Nicole has put him off dating as a whole. Now, he just focuses on his work, his family, and having fun without concerning himself with romance, men or women alike.