Name: Pip Jack Mason
Age: 24
Gender: Male
Species: Half-human, half-dwarf
Sexuality: Pansexual
Height: 6'1"
Weight: 180lbs
Skin colour: Lightly tanned
Hair colour: Dark brown
Eye colour: Light green

Appearance:
Pip is a little on the tall side for being half-dwarf, standing at six feet and one inch in height. He towers over his mother, who is a whole foot and a half shorter than he is. He is slim and lean, but fit and toned. He is fair-skinned, but the time he spends outdoors has lightly tanned him, though the tan will fade if he spends too much time indoors. He has dark brown hair that is perpetually messy, and no amount of gel or combing will tame it; his mother has tried to no avail. He has loow eyebrows over eyes that are a light green colour. In a certain lighting, they can look almost catlike. He has full lips and an average nose. Pip tends to dress comfortably, usually wearing jeans, shorts, or khakis with t-shirts, muscle tops, and vests. He has a dogtag style necklace that he always wears and a bracelet that he always wears as well. He has a tattoo on his left forearm, a tattoo on his upper ribs, a tattoo on his wrist, and a tattoo on his right forearm.

Personality:
Pip is a very upbeat and personable individual. He tends to be friendly, good-natured, relaxed, and cheerful. He's always got a smile on his face and he likes to joke around with people. He tends to be a peacekeeper and a pacifist, always wanting to find peaceful resolutions to issues, but he can fight when necessary; he tends to be a very scrapper, dirty fighter, using his environment and relatively small size to his advantage. Pip is a lover, tending to care deeply about others, and he is an empath, always wanting to understand the feelings of those around him and taking care to avoid hurting people. Pip does not believe that people were made to be monogamous, and has never been content with just one lover. Pip is not very book-smart, having never attended a real school in his life, but he speaks three languages fluently and two more languages conversationally. He loves to travel, a value instilled in him by his mother, and he has trouble staying in one place very long. He is cultured and knows a lot about different people around the world. Pip is extremely lucky, and almost always wins coin tosses; he tends to get good things out of the world and he's not sure why he's as lucky as he is.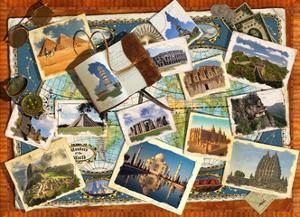 History/Bio:

Pip was the result of a rape. His mother, Meredith, was only sixteen when she had him. Meredith came from a wealthy family who'd always planned on marrying her off to some wealthy nobleman, despite the fact that Meredith had always wanted to travel and see the world. When he was born, Meredith adored him despite what she'd endured when he was conceived. She realized that she wanted her son to have the life she'd always wanted, and so, when he was big enough to walk and talk, she left home with him and started to travel. Her parents were disappointed by her decision to keep the baby, but they loved Pip as well and they reluctantly agreed to fund Meredith's adventures with him, knowing that once she came with a baby they'd likely never successfully marry her off. They never stayed anywhere for too long, sometimes staying in a hotel and sightseeing like tourists and sometimes renting a room or an apartment and working odd jobs. Meredith taught Pip to read, write, and do basic mathematics, but she felt that the most valuable learning came through experiences and, indeed, Pip learned a great deal from their travels.

At sixteen, when Pip and his mother were traveling alongside a friendly tribe of nomadic elves, Pip fell in love for the first time. It was with a beautiful young elven woman close to his own age, except that she was already betrothed to an elven man from within the tribe. Pip, however, believed in taking risks and going for it, so he told the girl how he felt. He was surprised to find that not only did she feel the same way about him, but her betrothed was closeted and marrying her only out of duty and he, too, was attracted to Pip. The three of them started to pass time together, and once Pip had a taste of polyamory and being with more than one lover, he knew this was the way of life for him. His traveling lifestyle, however, meant that it was hard to find people who accepted his way of life and then to nurture these relationships with them before leaving with his mother again. He has tried a few times to venture off on his own and stay somewhere long enough to have proper relationships with people, but he finds it hard to stay in one place very long and he always ends up rejoining his mother on her travels.

Now, at twenty-four, Pip and his mother are crossing another dream location off their bucket list: Veritas Isle. Meredith has always wanted to go here, but tended to avoid it because she'd heard that crime was a huge issue in the city. Now that her son is grown and tall, though, she knows she'll be safe traveling to see the famous floating islands, so the two of them have decided to finally make their way to the floating islands to see all that there is to see.

Age 3:

Mountain Kingdom, Utrudal
Tropical island, Dasmoilia
Desert Kingdom, Veprait
Age 4:
Jungle Kingdom, Tesmington
Jungle Kingdom, Snainia
Desert Kingdom, Claora
Mountain Kingdom, Austemoir
Age 5:
Tundra city, Awhus
Forest Kingdom, Obraria
Tropical island, Glaj Scea
Seaside city, Shueb Crines
Age 6:
Mountain Kingdom, Austemoir
Flatlands Kingdom, Kesnoelia
Big city, Robreigua
Age 7:
Jungle Kingdom, Snainia
Savannah Kingdom, Oshor
Subtropical Kingdom, Loprijan
Age 8:
Tropical Islands, Shuydor
Dwarven city, Bhagh-Nernwahrum
Age 10:
Subtropical Kingdom, Loprijan
Big city, Gresia
Age 11:
Mountain Kingdom, Utrudal
Traveled home to visit family due to grandfather's passing
Age 13:
Forest Kingdom, Obraria
Desert Kingdom, Veprait
Treetop City, Ecrua
Age 14:
Mountain Kingdom, Acheau
Seaside City, Smiey Cha
Tropical island, Dasmoilia
Seaside city, Shueb Crines
Age 15:
Desert Kingdom, Veprait
Tundra Kingdom, Cheanja
Time spent with nomadic elven tribe
Age 17:
Jungle Kingdom, Tesmington
Jungle Kingdom, Snainia
Seaside city, Askil
Age 18:
Savannah Kingdom, Oshor
Subtropical Kingdom, Loprijan
Tundra city, Awhus
Forest Kingdom, Obraria
Age 19:
Grasslands Kingdom, Strinton
Tropical island, Glaj Scea
Seaside city, Shueb Crines
Jungle Kingdom, Snainia
Seaside city, Askil
Age 20:
Desert Kingdom, Piri-Piri
Treetop City, Ecrua
Flatlands Kingdom, Kesnoelia
Age 21:
Island Kingdom, Lusnus
Tropical Island, Navalora Caye
Desert Kingdom, Veprait
Age 22:
Mountain Kingdom, Sablocor
Time spent with nomadic elven tribe
Age 23:
Tundra Kingdom, Cheanja
Big city, Robreigua
Mountain Kingdom, Pafrax
Seaside city, Askil
Age 24:
Tropical Island, Isle Sceuca
The floating islands, Veritas Isle