-- T H E H O N E Y

ALL I DO IS CRAVE TO HER|IF YOU LEAVE|I THINK THERE'S A GOD
maiden name: HARLOW BRYNN SNOW

origin: NEW ORLEANS, LOUISIANA

present digs: GRETNA, LOUISIANA

years: TWENTY TWO -- DECEMBER 19TH, 1900

accolades: REMINGTON BATES -- HUSBAND
NOLA MAE BATES -- INFANT CHILD
THE WEST MISSISSIPPI HONEY STOP
AND A DUMB OLD DOG NAMED RUGER

catharsis: SOMETIMES YOU JUST GOT TO GET WITH THE TIMES

demeanor: ATTENDS CHURCH ON SUNDAYS -- LIES TO THE LAW ON MONDAYS

word about town: HONEY STOP'S RECIPE WRITER
SNOW FAMILY REBEL
WIFE, MOTHER, DAUGHTER, ADVOCATE,
PROFESSIONAL SECRET KEEPER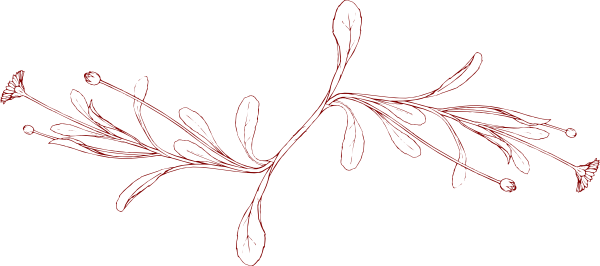 ║
║
║
║
║
║
║
║
║
║
║
║
║
║
║
║
║
║
║
║
║
║
║
SILVER SPOON, EMPTY MOUTH, LOCK JAW --
Ever since Harlow was a little'un she's been had 'bout as much pliancy as Tennessee steel. Stubborn blur of a girl, always tellin' her pa, "N o." She took it upon herself from a young age to be entirely her own, knowin' her older brother was bound for all the glory and trophies that only a son can provide to an esteemed family name. Harlow on the other hand wore the crest like a loose tiara and minded her manners. 'Less Daddy Snow or Mama Snow were gettin' on her about her hair, tellin' her she was gon' have to get married one day.

School and studies shoulda' been kept to private tutors. And best believe that's the way her parents wanted it, but the girl'd climb down the siding and run barefooted to the schoolhouse. Ain't nobody that was gonna' stop her from being like just everybody else.

By the time she was trading mud between her toes for Cambridge classes, she'd garnered the friendship of a few Gretna girls across the river. Fate just so had it that after weeks of sneaking out and late night swimming, the Snows felt it a reasonable time for an estate upgrade and henceforth found themselves on the other side of the Mississippi river. With a bigger, whiter house. Parents always wondered how she had such a way - right away, with the townsfolk. You could say their parental intuition was a notch out of touch. Must have been the native whiskey, kept most peoples' noses out the business of others and in the ignorance of sheer bliss.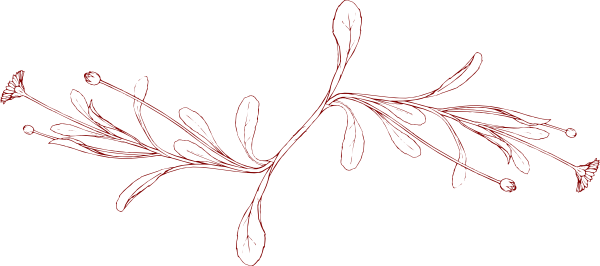 -- B A C K S T O R I E S & B L O O D
It wasn't much a surprise when boys started chasin' her. Trademark Snow eyes, never quite blue but never quite green. Soft skinned and spoken. Her parents strictly enforced house, town, and school rules once they settled in to Gretna. Kept her indoors when they could, as though the fear of china ware throwing itself at a wall were a reality. Guess it was, though.

Girl loved a little chaos.

Harlow was never much for the etiquette associated with her family name. However, she did try to keep her parents pleased most of the time. One could suppose that's how the girl got so damn good at lying. But it was true, she didn't humor the boys, not the lot of them. Not with their white flowers or polished shoes. Not with threadbare boots or home grown peaches. Eternally kind, Harlow had friends everywhere she went. Just didn't relatively fit the Snow mold. To top it all off, never in her life did she become of the same mind as her parents. Couldn't see eye to eye with folk who believed some moniker's dynasty relied on the children. To marry. To reproduce.

Accompanied with an eye roll, you mighta' found the girl at the edge of a wide dining room table. Wishing for it to be over. To be somewhere different. 'Cause when school was finished, she had no excuses left to brood with a pencil in hand rather than listen to the prattling of wedlock and 'winsome' suitors.

Sure, everybody knew the boys of Gretna. Caught 'em up and down Main bringing about some mischief at least once a day. Mama Snow used to say there were stumps in a Louisiana swamp smarter than Bates boys, but even she had to admit they'd bring a smile or laugh to her otherwise primrose lifestyle.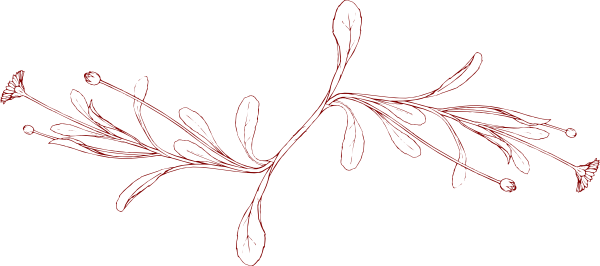 ║
║
║
║
║
║
║
║
║
║
║
║
║
║
║
║
║
║
║
║
║
║
║
║
║
║
║
║
║
║
║
║
║
║
ALL OR NOTHIN' --
Harlow couldn't make her family understand that anything outside of luxury and forced manners wasn't dumb, it was real. She couldn't ever bring light to it in a way that didn't terrorize them with the possibility of her being tainted by a small-town syndrome. And that's why it was just...

So. Damn. Easy.

The first couple times Harlow and Remington Bates had words, they weren't nothin' pretty. He'd bat an eye more than her and slide a joke for good measure only for her to counter with a quicker snap and watch him beam with praise. He was a good sport, she'd give him that, 'specially when his friends would get at him and bark embarrassing details of his most recent travails while he tried to - what she assumed was court her. As if she hadn't seen him with every other girl in town.

He was relentless though. Over the course of months of pursuit and promise, Harlow folded under some spell that was caught between Bates charm and antics. Even when the times got rougher with crackdowns on crime and liquor law, he didn't seem to forget his conquest. Made dark days lighter. Coulda' been that, that made her fall head over heels.

Lucius Snow couldn't keep them apart. Remington's mother simply put her hands up in surrender to what she said was God's greater plan. Harlow's mother tried to pin a smirk under a frown and scold the sole daughter of the Snow regime, but deep down, all of Gretna was rootin' for them like it was the first and last love story they'd ever see. That town needed somethin' good. Somethin' new, somethin' not living in the shadow of a whistle-stop that used to know warmth outside of the weather.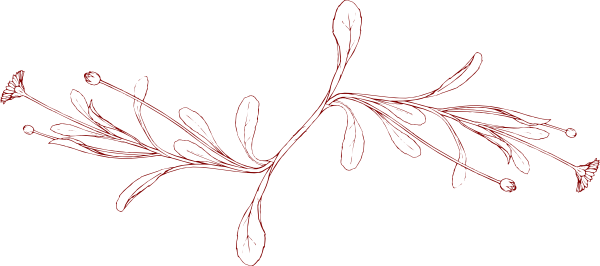 -- L O V E & L I K E L Y T R I A L S
The stars were vengeful and dark humored 'round the Mississippi river, 'least to the Snows. 'Cause that girl was up and gone with the wind not a minute sooner than Remington knelt on one knee in the courtyard of their estate. Didn't take long to announce the pregnancy, neither. Which fell too abruptly beside wedding vows that disobeyed the exclusive specification of the Snow's blessing. So much for carryin' on the family name.

They'd laugh about it later, even Harlow's mother would chuckle under her breath whilst sorting through fabrics bound to be tailored for a small baby girl. And when Nola Mae Bates came along, a lot went right in the wrong of all the world. Things laid and settled. Allowed for smooth sailing. At least for a time.

Lucius eventually relinquished his feelings of having been deceived, let some walls down and finally went on to properly shake the hand of his daughter's husband. He couldn't let his little girl carry over to a new life without her family behind her. Without a foundation to ensure the quality of life she deserved, especially with an infant in the picture. Times were too hard for folks as it were.

It was known that he'd never be entirely warm at his core for the side his daughter married into, but it was true he wanted for the best. Mighta' had to grit his teeth when Remington made a joke but accepted with a certain blessing that this was the man Harlow was in love with. And whether anyone liked it or not, the Bates were a hell of a family. All the boys pitched in to build The West Mississippi Honey Stop once a blue print was half drawn. Hardly needed to call for construction help across the river, shot the establishment up quicker than a lick of lightning and had a line 'round the bend. All but a few pennies were made back.

'Til spirit alone and sunshine smiles just weren't enough. All that was left of customers after just a few months of runnin' were the rich ones that the Snows recommended on over, and the sheriff's department which usually was kept by the discount for protection and service. .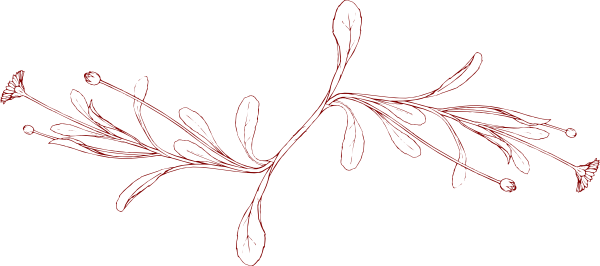 ║
║
║
║
║
║
║
║
║
║
║
║
║
║
║
║
║
║
║
║
║
║
║
║
║
║
║
║
║
║
║
║
║
║
║
║
║
║
║
║
║
║
║
║
AIN'T GONNA' END HERE OR THE NEXT PLACE --
Fortune so had it that love and endurance kept Harlow very much afloat, husband in hand, in-laws never far ['cause damn, she liked 'em 'round more than her own family] and a dimpled Nola smile hiding at her chest. Everything around them still existed, just not in the way everyone else felt it.

The first year went like a hot knife through butter, most folks assumed it was the honey moon phase, but truth of it was Remington and Harlow just never got sick of each other. He'd do somethin' stupid and she'd rock that child on her arm and laugh. Threaten him softly, as if she could ever truly mean it. It'd make you sick to watch every day, supposed Roux felt that deeply, which is why he'd run off with that mutt Blue first chance he'd get rather than work a whole afternoon at the Honey Stop with the likes of them.

The town didn't have a pot to piss in when the levee's were busted and drier than a hollerin' Texas drought. And thing's didn't get better when slinging corn bread slowed down; wooden floor boards didn't creak so much as they were swept for no real good reason at all. Honey and Rem didn't mind the quiet. They minded the suffering of those they loved, the place they knew.

Sway in the doorway, feed the stray dogs and the people of Gretna, keep a closed mouth where it counts and stay faithful. God mighta' had a problem with where Harlow laid, but if anyone was asking, the best place was beside Rem. They'd survive. Just how a Bates was bred. How his wife would pay homage.

How history in Gretna would be turned on its head.