name: ROUX BATES

origin: GRETNA, LOUISIANA

present digs: GRETNA, LOUISIANA

years: NINETEEN- JULY 18th

accolades:
NOEL BATES, ELDEST BROTHER
REMINGTON BATES, OLDER BROTHER
BLUE, BLUETICK COONHOUND AND PARTNER SINCE 10 YEARS OLD

catharsis: HATES THE DARK BUT TOO SCARED OF THE LIGHT AND ONLY CRAVES THE THINGS THAT DESTROY

demeanor: SWEET AND SOFT, LIKE YELLOW SUNRISE TO A BLISTERING HOT DAY. THE KIND OF WARMTH THAT PEOPLE LOVE TO ADMIRE FROM AFAR.

word about town:
A MAD DOG ON THE HOOCH, STEER CLEAR OF THAT ONE
YOUNGEST BATES GOT A KNACK FOR KNOCKIN TEETH IN WHEN THE FEELING CRAWLS UP ON HIM- ITS THE DEVILS LIQUID, TURNS GOOD BOYS BAD
SWEETEST BOY YOU'LL EVER MEET, AND THAT BEAUTIFUL DOG TOO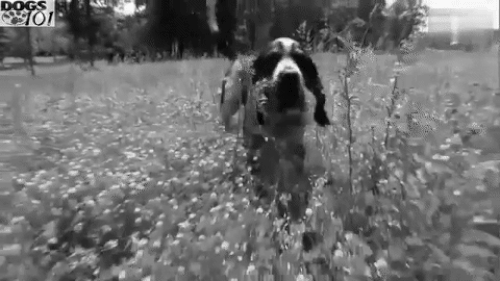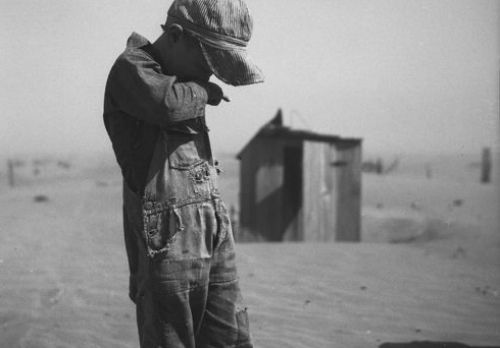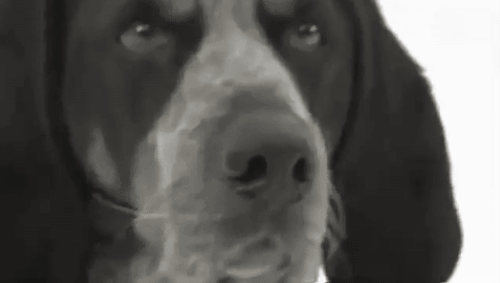 Roux was born on the sunniest and hottest day a summer, accordin' to momma Bates. She's convinced that he somehow sucked in a bit of that sunshine, cause everywhere he went Roux seemed to carry a little of its warmth with him. His skin was always a bit darker from spending' his childhood out doors, his eyes seemed to glow with their own light, and he brought a bit of summer warmth in with him even in the dead of winter. Roux was skinner then a branch and shorter by a few inches, but managed to keep up both his older brothers even as a kid. He seldom let things like height or strength get in the way- stubborn like all of them Bates, Roux made do with what he had and managed to get by just fine. Maybe it was apart of growing' up with a father figure like Noel Bates, or runnin' around gettin' bruises with Remington, but Roux managed to earn himself a reputation for havin' a sort of scrappy savageness to him that made him look perfectly at home in the swamps and forests. Skinned knees, ripped cut offs, usually bare foot- Roux was a summer child, through and through.

At ten years old he came home out of a thunderstorm- he usually disappeared during rain (Momma Bates liked to whisper that it was his sunshine gettin' dampened by the weather), so it was no surprise when he came home drippin' wet and bundled up in a large wool blanket. Tucked in thin wirey arms was a blue ticked pup, barely older then a few weeks and smaller then he should be. No one questioned Roux when he set to work caring for the dog, everyone knowin' that when Roux set to somethin' it was best to let him finish.

After that day there wasn't a single moment went by that the little scruff of dog and boy weren't together. Roux named him Blue, whether it cause of his blue-grey tick marks or cause he thought the rhyme sounded nice, but everywhere they went people started referrin' to them in pairs. Blue seemed to spend half his time watchin' Roux and the other half on the world around him, but was gentle and soft with anyone that approached. Trusting, but watchful, like he really wasn't too sure of the world. He loved that boy more then anything though, that was clear, just the same as how Roux loved that dog more then anythin'. Partners, understood each other perfectly, almost like they could speak their own language. Roux moved and Blue followed, the sort of camaraderie that people searched their whole lives for. And even though it was strange that a growin' boy as sweet as Roux spent most of his time readin' or off walkin' with his dog rather then with the other boys his age, people accepted it. Maybe it was cause that dog seemed to smile as wide as Sunshine Roux did, but it soon became the norm around town and no one thought much of it.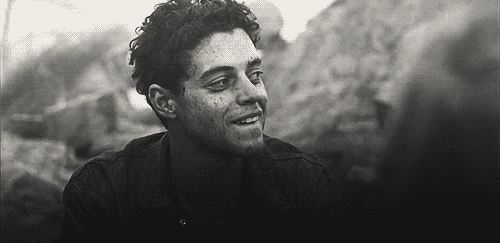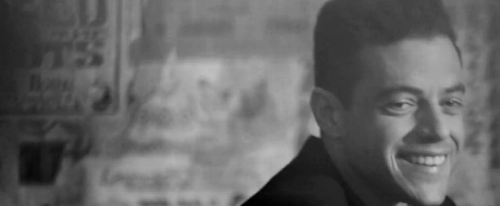 -sunshine smiles in dark corners-
That sunshine boy grew up as pretty as the rest of them Bates, all charisma, dangerous smiles, and twinklin' eyes. But unlike Remington at his age, Roux keeps to himself mostly. A solemness to that boy- liked to think and watch and wonder more then the others. But despite Roux's shy, stand offish behavior, he never lost that light his momma always raved about. Roux's smile can still fill up a room, even if they come a little less these days. He's warm still, always talkin' to the people that come by the Honey Stop or anyone he runs into around town. People trust that boy, like they can smell the goodness in him, the kind they'd be okay with their daughter runnin' off with. But Roux never showed interest in girls, or even in makin' friends. Drives his brother crazy, cause Lord knows Remington Bates knew a thing or two about girls at nineteen. Nope, Roux's fine with it bein' him and that dog till the end of days. Even nine years after diggin' ol' Blue out of the mud, there isn't a day that goes by that it isn't just Roux and Blue.

Roux got real quiet after the county went dry. Not surprisin', really, cause so did the rest of Gretna. But somethin' seemed to settle in him, like dust over all that bright yellow. While the rest of the town went dull and quiet, so did their sunshine boy- drove momma Bates crazy to see anythin' but a smile on his face, and Roux always managed to stir one up just for her, even if it was obvious he was exhausted. He spent more time in the trees with that dog, less time with his family in the evenin's, sometimes disappeared for a few days without much explantation. 'Course, none of that ever stopped ol'Remington from seekin' his mad little brother out for a night out when he needed him...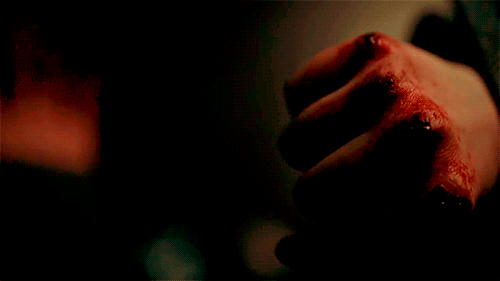 -AB OUT HO OOCH A N D THH EM MA AAD D OG S-
The world's murky, hazy like one'a those days when the ground is dancin' from heat an' the air feel like sand paper down y'ur lungs. My head's a bubbling' warmth of somethin', the pressure behind my eyes maddenin' and intoxicatin' at the same time. Wild eyes fling down to the almos' empty drink in my hand, the world thrown off axis as I down dry alcohol an' fumble the glass to the counter.

From somewhere behind me, Rems warm hand slams against my shoulder, pullin' me 'round to face his grinnin' expression. I stared at the wad of cash in 'is hand's, then up to the shit eatin' grin of a man that had just won an' couldn' help the leak of that characteristic Bates Boy grin my lips slid into. He looks shocked for a split second before catchin' the attention of a waitress and hands me another glass a' whiskey. I take it without thought, clink glass, shoot back...

I remember the adrenaline, the rush of pure red an' the superiority that color gave me. Invincibility, not somethin' easy to come by- people scared'a me, an' that felt good. I remember being' angry at nothin' specific, just a boilin' mess that only took one wrong look to set me off. I remember bone crushing' under one particular hit, the sound'a screamin' and Rem's barkin' laughter mingling int'a one distorted sound. I remember him grabbin' the back of my neck in a rough hug and tossin' more whiskey in my hand, the cool liquid like kindlin' to all the burnin' redness-

Emergin' from the black was like pullin' yourself free from the warmest of blankets on a winter day. Pain pulsed in my head, my eyes, my knuckles, my wrist... my entire body felt weary and exhausted despite just wakin' up. I groaned, louder than I thought, an' instantly felt a weight on my shoulder. A cold nose pressed to the side of my damp face, the soft exhale's a soothing noise over the roar of the pulsin' pain in my head. I opened my eyes a fraction to see Blue gazin' at me with all the worry in the world, his eyes the color of molasses.

He whined when I groaned with the effort of sitting' up, the heavy blanket wrapped onto me feelin' a million times heavier. I grappled at the couch, thankful to at least know where I was- this old beat up piece of furniture in the small Bates livin' room had been my bed almost as much as my actual mattress. My eyes adjusted to the soft mornin' light, my hands diggin' into the worn cushion as I adjust up from the armrest. A wave of thick, cold sickness slid through me, the stickiness of my fingers makin' me glance down...

My hands were covered in red, the color splattered up my arms and across my white shirt. A few cuts littered my skin an; my knuckles were split and open raw, but from the patterns I could tell the majority of the blood

was not mine.
-Bruise Covered Blessin'-