disclaimer: this rp is based off of v.e. schwab's vicious. however no knowledge of the book is required for participation as i'll be explaining everything anyway. all are welcome!
---

_______________________________



_______________________________


vicious - halestorm. gimme shelter - stone sour. king for a day - pierce the veil. fresh start fever - you me at six. bring me to life - evanescence.
the existence of extraordinaries is a hotly debated topic in the deepest forums of the internet. blurry photos, witness statements, cctv footage. these theories are barely given any acknowledgement, often seen as yet another internet conspiracy that is only slightly more feasible than aliens visiting earth. these superhumans couldn't exist. photos can be doctored and witnesses lie. people can't suddenly develop the ability to throw fireballs or withstand bullet wounds or whatever the internet crazies claim.

recently, though, the theory of superhumans, of these... extraordinaries has been gaining ground. a number of papers published in the scientific community, followed by a few incidents that really couldn't be explained by anything else has meant that the public is becoming more and more convinced that there's something out there. which, of course, there is. the extraordinaries themselves have been mainly responsible for keeping things under wraps. they don't want knowledge of their abilities getting out. best case? they're roped in to become superheroes and are expected to save the world. worst case? they're dragged to labs and experimented on, or worse again, killed.

extraordinaries are formed following a near death experience. the heart must stop beating and the person must be successfully resuscitated. not everyone who undergoes this experience becomes an extraordinary, but an extraordinary cannot be formed without this experience. while it's not an exact science, the person's abilities are related to the emotions, the thoughts they experience as they "die". extraordinaries frequently lose a part of themselves as well. a number of traits have been reported as being "missing" following the experience. fear. empathy. pain. it differs slightly from extraordinary to extraordinary and can be related to their ability.

all of this is known by the small, but not insignificant, population of extraordinaries living in california. their existence is kept a precious secret, to the point when most extraordinaries don't know any other of their kind. and for most of them, that's the way they want to keep it. some use their abilities for good. some use it for bad. and some ignore their abilities as much as they can, trying desperately to live a normal life. or as normal as they can.

and many are succeeding. the fact that the men in black SUVs and white vans haven't descended on san francisco yet are indicative of that. their existence is a secret, hidden away in the depths of conspiracy theory forums online. but then extraordinaries start being killed. at first, it seems to be a coincidence, and nobody ever really notices the trend. but a message left at the scene of the third victim, a message is left. I SEE YOU EO The police thought EO was a person, but the extraordinaries know deep down what it meant.

some just sink deeper into normality, praying that they will fly below the radar. but some reach out, connect with each other. they know that if they want to beat this, their best chance is to stick together and to work together to beat it. but it also puts them at a higher risk of detection and puts their life in danger. but when you've faced death once before... how bad can it really be?
---
rules;
first things first, a reminder that god-modding is forbidden. god-modding typically means controlling a character without their player's permission. so when in doubt, ask. romance and violence are pretty much a given for a drama-driven rp like this, but keep it within site rules. most importantly, if things get steamy, either fade to black or bring it off site. there will be adult themes within the rp. if the content veers into uncomfortable or distressing, please PM me and we can work around it or i can ask other players to alter as necessary. please keep the drama to the ic. any issues arising among members of the rp should be dealt with over pm. reservations go in the ooc as they're easier to keep track of. real face claims only, please. characters should be in their early to mid twenties and should all be around the same age. you have 48 hours to submit a WIP. that WIP can be a blank sheet, i just want something in to know you're still on board. you will then have 5 days after submitting your WIP to finish your character. i will grant extensions as long as you pm me. any further questions or issues, please pm me! i don't bite, promise. when reserving, i'd like your character's face claim, a 250x250 image of said face claim, their ability, and their hex colour.

i have set up a discord server for chatting and discussing relationships! you aren't obliged to join, but trust me, it's so much easier when it comes to pming about relations!
---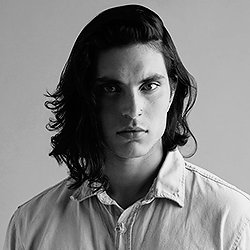 name; niki harrell
ability; telepathy
fc; samuel larsen
writer; icat
status; taken
name; ji-su rhee
ability; umbrakinesis
fc; jaehyung an
writer; spiritdancer
status; reserved
name; hagan wilson
ability; molecular manipulation
fc; neels visser
writer; blueiridescence
status; reserved
name;
ability; tbc
fc; miyauchi haruka
writer; rubytuesday
status; reserved
name;
ability;
fc;
writer;
status;
name;
ability; mimicry
fc; halsey
writer; icat
status; reserved
name ; helena averesch
ability ; hemokinesis
fc ; julia van os
hexcode ;

#EC3C54


status; reserved
name;
ability; claircognizance
fc; adele exarchopoulos
writer; rubytuesday
status; reserved
name;
ability;
fc;
writer;
status;
name;
ability;
fc;
writer;
status;
Taking place in...
6 posts here • Page 1 of 1
6 posts here • Page 1 of 1
Arcs are bundles of posts that you can organize on your own. They're useful for telling a story that might span long periods of time or space.
There are no arcs in this roleplay.
There are no quests in this roleplay.
Welcome home, Promethean. Here, you can manage your universe.
Arcs are bundles of posts from any location, allowing you to easily capture sub-plots which might be spread out across multiple locations.
You can create Quests with various rewards, encouraging your players to engage with specific plot lines.
Settings are the backdrop for the characters in your universe, giving meaning and context to their existence. By creating a number of well-written locations, you can organize your universe into areas and regions.
Navigation
While not required, locations can be organized onto a map. More information soon!
There are no groups in this roleplay!
Orphanage
By marking a character as abandoned, you can offer them to your players as pre-made character sheets.
this must be the work of an extrodinaire
By creating Collectibles, you can reward your players with unique items that accentuate their character sheets.
Give your Universe life by adding a Mob, which are auto-replenishing NPCs your players can interact with. Useful for some quick hack-and-slash fun!
Locations where Mobs and Items might appear.
You can schedule events for your players to create notifications and schedule times for everyone to plan around.
Add and remove other people from your Universe.
The Forge
Use your INK to craft new artifacts in vicious. Once created, Items cannot be changed, but they can be bought and sold in the marketplace.
Notable Items
No items have been created yet!
The Market
Buy, sell, and even craft your own items in this universe.
Market Data

Market conditions are unknown. Use caution when trading.

Quick Buy (Items Most Recently Listed for Sale)
None
Discussions
Most recent OOC posts in vicious