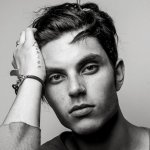 bloodstream - ed sheeran. the light behind your eyes - my chemical romance. bury a friend - billie eilish. echoes of you- marianas trench. neon gravestones - twenty one pilots.oh no - bring me the horizon. life of the party - all time low. stay frosty royal milk tea - fall out boy. the ballad of mona lisa- panic! at the disco
______________________________
N

x

A

x

M

x

E→ nikolai klaus harrel

N

x

I

x

C

x

K

x

N

x

A

x

M

x

E

x

S → niki, niko, lai

A

x

G

x

E → 24

S

x

E

x

X

x

U

x

A

x

L

x

I

x

T

x

Y

x

→ questioning

N

x

A

x

T

x

I

x

O

x

N

x

A

x

L

x

I

x

T

x

Y → Mexican American

E

x

T

x

H

x

N

x

I

x

C

x

I

x

T

x

Y → 25% Mexican, 25% American, 50% Russian

H

x

E

x

X →

#5f0e0e



______________________________
x
T

x

E

x

L

x

E

x

P

x

A

x

T

x

H

x

Y


Telepathy is one of the more straightforward abilities. Niki can hear the thoughts of everyone around him. He can choose to focus in on one voice over others, but even then, he can hear everyone else whispering. He can tell the difference between somebody speaking and their thoughts, but couldn't describe the difference if he was asked. He can also pinpoint the location of the "voice" and identify who it belongs to. He hears thoughts in the person's native language, so unless they're thinking in English, Spanish, or Russian, he can't understand them, but the voice is still there. On one or two occasions, he's managed to communicate with somebody telepathically, including knocking somebody out by overloading their senses with information. He hasn't yet been able to do this consciously. The constant noise of chattering in his head is incredibly overwhelming to him and can give him severe migraines when he's in crowded places. He's found certain painkillers make the voices go quiet for a while, as does the antipsychotics he was initially prescribed but stopped taking. One thing he has found is that taking painkillers affects his ability to communicate telepathically. As difficult as he finds it to do normally, it's impossible if he has anything in his system.


______________________________
x
P

x

E

x

R

x

S

x

O

x

N

x

A


Having a constant barrage of voices in your head really wears down a person. Niki is short tempered and doesn't particularly like spending time around people unless he really has to. Finding the medication that makes the thoughts a little quieter has made him a little easier to handle. The loss of his empathy has made him selfish and harsh at times, and he doesn't particularly care who he hurts in getting what he was. He honestly doesn't care that much about saving his fellow extraordinaries as he does about saving his own ass. The exception is the few people he honestly cares about, but it boils down to selfishness. There's so few of them these days that he'll hold on tight so he's not alone.

Because being alone is his worst nightmare. The presence of another person makes the constant noise in his head a little easier to handle, gives him something to focus on. He's never really been alone and even with the thoughts of other people whirling around, he can't quite handle his own company. He joined the army straight out of school, just like his father did, and the habits he picked up never left him. He's patient and determined, willing to wait to get whatever he wants. Everything has to be done in a certain way, but in his defence, the certain way is often the most efficient. He doesn't always trust in his abilities. He was convinced he was losing his mind when he awoke to multiple voices in his head that weren't his. And when the antipsychotics made them go quiet, he was convinced that was the answer. Seeing his abilities as a gift as opposed to a curse is a struggle for him, but one he's gradually coming to terms with.

He might be short tempered, arrogant, and apathetic about other people. But a lack of empathy doesn't mean he doesn't love. He finds it hard to put into words, but it's wanting to see someone else happy. It's wanting their company more than anyone else. This extends beyond romantic and sexual love. He still has friends. He's an assholish friend, one who will tell you you're a fool and an idiot and insane, but will still patch you up. He's sarcastic and silver tongued, flirtation falling from his tongue with ease. Despite typically hating crowds, when he's got some alcohol and painkillers in his system, he'll party until he drops. Waking up in a stranger's bed and leaving at four in the morning is nothing new to him.





______________________________
x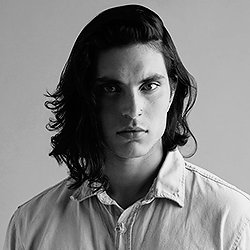 H

x

I

x

S

x

T

x

O

x

R

x

I

x

A

Niki was an only child to a military man and his doting wife. His childhood was incredibly happy, and Niki idolised his father. His father's family had been in the military for years, and it was no surprise that Niki wanted to follow in his footsteps. Incredibly bright and intelligent, Niki's mother wondered if it was a waste of his brains. Niki could be doing anything he wanted, but all he wanted was to be like his father. At the age of seventeen, Niki joined the air force as an engineer.

Niki found his family in the air force. It was there that he met the person who made him start to question everything he thought he knew about himself. He was a pilot, with a bright smile, a wicked sense of humour, and a crush on Niki. Niki had always presumed he was straight; but this pilot made him question all of that. The pilot was being deployed overseas, and Niki kissed him goodbye. But the pilot was killed only a few days after he arrived. It took a few days for the news to filter back to Niki. He was heartbroken, but nobody cared. The uber macho culture suddenly didn't sit quite right with him any more. He was expected to just get over it. Move on, keep doing the job. He couldn't do the job but couldn't bring himself to leave entirely, afraid of disappointing his father. Instead, he took a year's leave to see if that was what he wanted. But only a few weeks after he left, it happened. While walking home alone one night, he was jumped in an alley. When he tried to fight back, they panicked and drove a knife into his chest, before running. Niki lay dying, panicking as he found himself alone for the first time in his life. He passed out and was successfully resuscitated in the hospital. But he wasn't alone. The voices in his head made him think that he had finally lost his mind. He spent a few days in the psychiatric ward at his own request before being prescribed antipsychotics. And it went quiet again.

But the antipsychotics made him feel as though he was living in a dream, made everything feel less real. Something made him stop taking them, and in the few days of withdrawal, he started to realise that these weren't just random voices. They were the thoughts of those around him. But that didn't make them any less overwhelming, any less frightening. Trial and error helped him find a specific painkiller that made the voices go a little quieter while keeping him functional and in touch with reality. He never wanted to "join forces"; but he wanted to die even less.