The racing grounds are run by Organization VPV, but you don't have to be a member
of the gang to participate. Even members from rival gangs are welcome, but should
be on their toes.
The racing grounds are made up of a large parking lot beneath winding
expressways, which are shut down on race nights by the higher-ups of VPV.
Entry into the races is fairly cheap. No prizes are awarded from the gang, but
betting is allowed and encouraged. If you play your cards right, bet smart, and drive
smarter, you could make quite a bit of money in a night.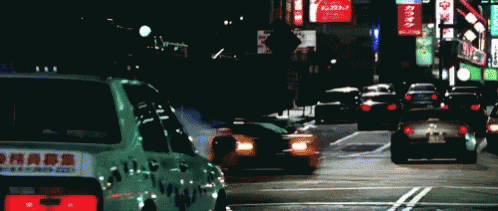 Race Rules
[+] Entry fees must be paid prior to racing. Upon payment, you will receive a window sticker for your car which can be easily removed at the end of the night. Every night, the sticker changes, so attempting any scams with old stickers will only get you banned.
[+] Those who wish to merely observe and not participate in the races do not have to pay.
[+] No foul play! Keep the races clean and the fighting off the track.
[+] If challenged, you are not required to participate, but you may lose street cred by backing down.
[+] Racing for pink slips is allowed.
15 posts here • Page 1 of 1