The year dates 2019, the government is stricter than ever. The prisons are high tech and impossible to break out of...or so they say. Phoebe's siblings are deeply worried and need to get her out of there. They know it's not going to be easy with all the police and high tech, gadgets they've acquired, and they don't want to risk being exposed either. But they don't want to loose another sibling, they already lost one sibling already and they can't bear loose another. The other two siblings with the help of some magical friends may be able to get her out, they have to be fast about it though..they can't mess up or their fate is the same as their sisters. They us to be good friends with the man who turned phoebe into the authorities, they thought they were friends until that day. They day he figured out what their big secret has always been, he would some how catch them in the act and he did..well at least caught one of them..The day after she was taken in, phoebes siblings read the paper only to find the front page with her picture one it, they read...
On March 15th of 2019 approximately 6:45 pm Phoebe Jackson killed a man with her suspected witch powers. It is unknown as to why she wanted to kill him..she was arrested on the spot, and took to the state jail and is going to be executed. The style of killing, will be to burned alive. Broad cased live April 30th, at 6/7 central, eastern time. Interviews with Phoebe of any kind are forbidden. Visits are not available at anytime fore she is too dangerous and unpredictable. From this day on anyone caught attempting or using magic with be locked up and burned alive, on order of the government. Police will be on patrol 24/7. Any act of suspicion and you will be questioned, and possibly tested with the same blood as Phoebe Jackson. Anyone who is hiding any kind of evidence of knowing someone who may be a witch will also be jailed for hiding a criminal. The jail will secure all personnel out, no one without protected sieves can enter the jail premises. The man who took miss Phoebe Jackson into custody was James Matthews. He's a high maintenance lawyer, no word on why he was at the scene of the crime, but we are thankful he caught her, heaven only knows how. These are the words straight from his mouth on the phone with the operator "We need the police right away, i caught myself a witch, she's out cold at the moment but she definitely has dangerous powers she just killed a man and i witnessed it fisrt hand...were behind the old pizza place down on third street. Hurry." The police arrived right on time, they arrived when she started to wake from the knockout. They quickly got her in handcuffs and she was off to the jail for questioning. We are thankful for Matthews brave actions and will always remember them.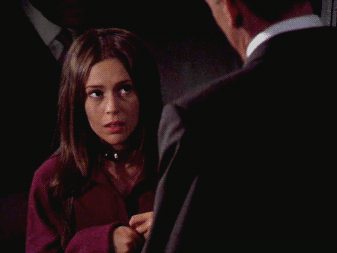 FC: Alyssa Milano|Name: Phoebe Jackson|Age: 28|Status: single|Power: seeing the future/electric hands|Taken
Code: Select all

Name-
Image-
Age-
Height-
Weight-
personality-
Status-
Powers-
Likes/dislikes-
Weaknesses/strengths-
Ability-
Fears-
BackStory-

Please be respectful to each and every person in this role play
NO powers can include immortality and NO invincibility
There can be harsh words in this role play completely acceptable
NO anime
Posts have to be at least a paragraph
Enjoy your time spent in the role play
22 posts here • Page 1 of 1
22 posts here • Page 1 of 1
Arcs are bundles of posts that you can organize on your own. They're useful for telling a story that might span long periods of time or space.
There are no arcs in this roleplay.
There are no quests in this roleplay.
Here's the current leaderboard.
There are no groups in this roleplay!
Welcome home, Promethean. Here, you can manage your universe.
Arcs are bundles of posts from any location, allowing you to easily capture sub-plots which might be spread out across multiple locations.
You can create Quests with various rewards, encouraging your players to engage with specific plot lines.
Settings are the backdrop for the characters in your universe, giving meaning and context to their existence. By creating a number of well-written locations, you can organize your universe into areas and regions.
Navigation
While not required, locations can be organized onto a map. More information soon!
There are no groups in this roleplay!
By creating Collectibles, you can reward your players with unique items that accentuate their character sheets.
Once an Item has been created, it can be spawned in the IC using /spawn Item Name (case-sensitive, as usual) — this can be followed with /take Item Name to retrieve the item into the current character's inventory.
Give your Universe life by adding a Mob, which are auto-replenishing NPCs your players can interact with. Useful for some quick hack-and-slash fun!
Mobs can be automated spawns, like rats and bats, or full-on NPCs complete with conversation menus. Use them to enhance your player experience!
Current Mobs
No mobs have been created yet.
Locations where Mobs and Items might appear.
You can schedule events for your players to create notifications and schedule times for everyone to plan around.
Add and remove other people from your Universe.
Orphanage
By marking a character as abandoned, you can offer them to your players as pre-made character sheets.
"Please, just let me out of here..."
"We have to get out sister out of there"
The Forge
Use your INK to craft new artifacts in View Of Terror. Once created, Items cannot be changed, but they can be bought and sold in the marketplace.
Notable Items
No items have been created yet!
The Market
Buy, sell, and even craft your own items in this universe.
Market Data

Market conditions are unknown. Use caution when trading.

Quick Buy (Items Most Recently Listed for Sale)
Everyone is allowed, it's the city their in. Only post in if your not at the jail, the house or phoebe's cell.
Only James, Police men and Phoebe are allowed to enter this.
You have to be a police men, James Matthews or Phoebe Jackson to enter this location. There is an acception if we've gotten farther into the role play to have her sibling be here
Anyone's allowed here
Discussions
Topics

Replies
Views

Last post
Most recent OOC posts in View Of Terror
This is the auto-generated OOC topic for the roleplay "
View Of Terror
"
You may edit this first post as you see fit.