---
☣ Where were you the day the world ended? ☣
Dear Diary,
Something really strange is going on. My father says we need to be ready. He works too much, always slaving away at the labs, saying he's about to make a breakthrough, but that it's too top secret to tell us what it is. Just know to be ready. When he's not working, he's collecting. Collecting things like canned foods, guns, water, putting barbed wire over the windows and doors. I try to ignore it, but I can't lie to you diary. It's starting to bother me. What do we need to be ready for? What could possibly be scaring him so much he feels the need to make our home a fortress?
Whatever it is... wish me luck.

---------

Dear Diary,
HOLY SHIT! The dead walk! My father was right. We needed to be ready. I- I still can't believe it. Can't even bring myself to write it in here. Maybe once it sinks in, maybe then I'll be able to write it. If I'm still alive by then. Just know this journal... Life as we know it is over.
Wish me luck journal

---------

Dear Diary,
I know it's been a while since I've written in here, but I figured I needed to today. To document my last thoughts. I've lost count of the days. My father's gone, lifted away to some top secret bunker that I'm not permitted to follow him to. My mother's dead. My sister's one of them. I don't know what to do. It's been weeks. I'm starving. My ribs are threatening to break my skin. It's only a matter of time before they get me. So I've decided to end it myself. I'm in the closet of some strangers house, and there's easily twenty of those monsters throwing themselves against the door as I write this. It's funny. I'm facing imminent death, and all I can think about is if, whoever used to live here, is okay. Anyway, It's over. I've one bullet left, and no will left to live. I just wanted to say goodbye Journal. So... Wherever my soul goes, weather it be heaven, or, more likely, hell...
Wish me luck Journal

---------

☢ Life as we know it has ended. Humanity struggles to survive, in this new, post-apocalyptic world, on the brink of extinction. Still, we turn against each other. Seclude ourselves, kill other survivors for supplies. Who cares anymore right? In order to survive, we've been forced to kill hundreds of monsters, that were once people. So what's the difference? We're all going to hell anyway. It's as if the government has disappeared, leaving the helpless citizens to fight through the mess of the apocalypse on their own. Scared. Alone. What happened to them? Why have they stopped defending us? Helpless people abandoned by the very people who started this mess, while they hide out, safe, secluded in an underground bunker, waiting for it to all end. The only remaining sign of the forces that are supposed to be protecting us lie in the quarantine bombings of cities. In an attempt to quell the virus, the air force has been destroying unknowing cities, and while millions of the infected are successfully killed, so are innocent survivors. So begins the race for survival. Will you make it? Or will you be taken by the virus? ☢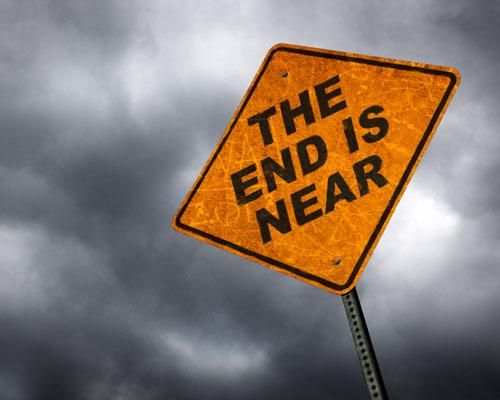 ☠ Owner ☠
Desire99600
☠ Co-Owner(s) ☠
None at the moment
☠ Creative Credit ☠
Okay, so I mostly came up with it myself, but it's pretty much the average zombie-apocalypse RP. I've been watching a little too much resident evil lately, and I had a zombie RP before, but it died, and I've had an itch for one of these lately, so yeah. That's my inspiration.
---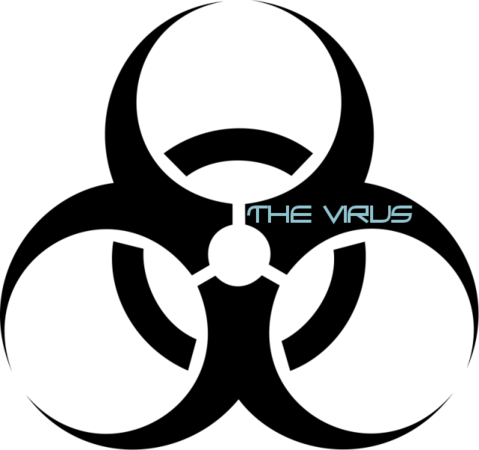 ☤ The 84K virus is not a natural virus. It was created by a group scientists working for the Neuronet Coportation. A massive company, who has their hands in everything from weapons of mass destruction, to potato chips. The virus was discovered by the medical unit. A group of scientists working to cure cancer, but instead, stumbling upon something far more deadly. The thing about 84K is that it seemed to work. They tested animals first and the shot appeared to be an instant cure, killing all cancerous cells and replacing them with new, healthy ones within seconds. But after a few days, things started to come apart. The test subjects began to grow ill and die. One by one, 200 hamsters kept together in a single cage fell over, hearts ceasing to beat. So the scientists though that was the end of it. They'd failed. A few hours after the deaths, the doctors were cleaning out the cage, removing the lifeless little bodies when one sat up and sniffed the air. Shocked, the scientists looked to see the rest of the creatures all waking. It was impossible. They'd tested the hamsters thoroughly. They'd been dead. But here they sat, sniffing about, alive as could be. After a few more tests, the doctors soon discovered some shocking news. The hamsters, though alive and cured of cancer, no longer had a heartbeat. Their lungs no longer needed oxygen and their hearts no longer pumped blood. Other than this though, the hamsters seemed to be in perfect health. As the hours passed though, they small creatures began to change. Their skin develops large red splotches and their hair began to fall out in patches. Just three hours after the initial infection, the animals began to foam at the mouth wildly and began eating each other, having developed a sudden taste for flesh and a strong sense of cannibalism. The scientists worked to find a cure, looking frantically for the solution. The antivirus. They wanted to cover their tracks before Neuronet found out. They knew what would happen if they did. ☤

☤ As it turned out, they couldn't find the antivirus in time. The head honchos of Neuronet came to investigate this discovery, and the scientists fears came true. They were transferred to the weapons unit to continue their work, though no longer for medical reasons. For destructive reasons. Neuronet was planning to turn the 84K virus into a weapon of mass destruction and sell it. The scientists were forbidden to say anything to anyone, even their own families, as they worked day after day towards what they knew would be the end of the world. Until finally, the day came. The virus was ready to be sold. Still, no antivirus had been discovered. It was an unstoppable sickness Neuronet planned to unleash. The corporation presented it to the government, gaining an alliance with all three branches, before opening it up to the market. Before a week had passed, every major country on the planet was in possession of the deadly virus. And all it took was one mistake. One person to drop the vial carrying the end of the world. They thought, at first, that all was okay. That, since it hadn't been injected into anyone, nothing would happen. But, what they failed to realize was that 84K quickly adapts to it's surroundings, meaning that those scientists, who'd dropped the vial and breathed in the fumes, were the first in a long chain of infection. The apocalypse had started. ☤

☤ America, the country it had started in, thought China had made the first move with their new weapon, attacking them. Not knowing that it was merely a mistake, they secretly started the infection in China, making it appear as though it was Russia that did it. China thought it was Russia, did the same thing, and so on. Chaos soon ensued, and every scientist, politician, president, person with money and the means to bribe, were whisked away to top secret bunkers underground to wait out what they started. Including the military, leaving citizens helpless. Stranded in a hell they never saw coming. The scientists who'd created the virus were put to work, searching for an antivirus, but they were in no hurry. They were safe. ☤

☤ Meanwhile, the infection was spreading like wildfire, slowly dooming the human race as the virus adapted to the human body. It developed new immunities and new side effects, and, before long, it was unstoppable. In the first few minutes, when a victim doesn't know anything is wrong, they could touch a million things and people, spreading the virus wherever they went. That was how it was spread at first, through touch only. People who'd had the initial injection would pass it on the others and they'd pass it on to others either as carriers or infected themselves, and within hours of the first injection, the virus had traveled immense distances. As it passed on, it mutated. Changing to adapt to humans. It wasn't long before the virus went airborne, making it all the more deadly, for now it could be spread through something as simple as breathing. No one was safe. The virus spread faster and faster. Eventually, the scientists figured out how to contain the airborne virus, so it was no longer being spread through the air, but it was too late. More than 3/4 of the population had turned into mindless killers and the numbers were only going up. ☤
☤ The infection is no longer airborne, but can be spread through an open wound. If simple contact is made with the infected, (such as touching) you're safe, but if you have any fresh or open wounds and you make contact with the infected, you've got the disease. Either this, or if the infected bite you, you become infected. Once infected, you may feel a sudden boost of energy. All sicknesses or weakness will be erased and you will feel completely renewed. Even hunger will be cured. This lasts for a few hours. After this, you pass out and your heartbeat slowly teeters out until you're dead. When you wake, you'll feel healthy though you may have several symptoms. Within one to three hours, you begin to grow sick. Severely. In the first hour, you're simple miserably sick and feverish, imagine the worst illness you've ever had times ten. In the second, your hair begins to fall out in patches and your skin grays, red itchy splotches appearing. In the third/end of the second, you go crazy, devolving a need for human flesh and a wild cannibalism. There is no cure, you can only make the person as comfortable as possible until it happens, or kill them to avoid them killing you. ☤
☣ Pre-death: Suddenly healthier (This lasts 1-2 hours) ☣
☣ Passing out, death (roughly lasts 1/2 hour) ☣
☣ Revival ☣
☣ Post-death stage 1: coughing, headaches, dizziness (roughly lasts 1/2 hour) ☣
☣ Post-death Stage 2: Dangerously high fever, moaning, pain, suffering, constant puking yellow mucus (roughly lasts 1 hour) ☣
☣ Post-death stage 3: Patchy loss of hair, itchy red splotches that can sometimes bleed due to wild scratching, foaming at the mouth (roughly lasts 1/2 hour- 2 hours, depending on how determined the person is to hang on) ☣
☣ Post-death stage 4: Insanity, loss of morals, cannibalism, aggression, craving for human flesh, screaming, moaning, fighting, biting, scratching ☣
☣ Total time from time of infection to time of total loss: roughly 3.5 - 6 hours ☣
---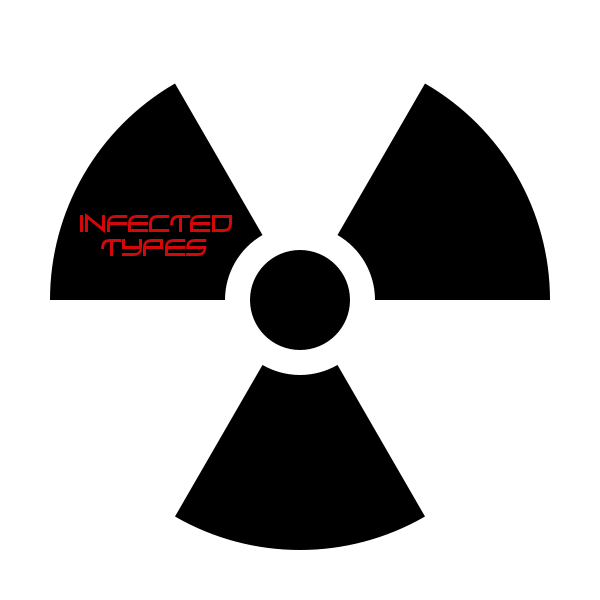 Regular Infected
☢ These are the regular infected with the initial virus. They're not too threatening and pretty easy to kill, though they can be extremely tedious in hordes. You must puncture their brain, or sever their spine in order to kill them. They usually just mill about waiting for their prey to stumble on them, but once they see you, they give chase and don't stop until they kill you. They have hyper-active sense of smell as well as hearing. They usually act alone, but if a horde runs past them, they will sometimes join in, sprinting along with the group. ☢

Hordes
☢ Giant groups of Regulars anywhere from 6-a million. Bright lights and loud noises trigger them, and they come running like moth to flame. They can be killed the same way as Regulars, but are usually a lot harder to kill and almost impossible to avoid contact with and keep yourself from getting the virus. The easiest way to kill them is to find high ground and hold it until they're all dead. Large hordes can be very tedious, and unless they lose track of their victim, do not give up. A horde will attract more and more infected, so, if not dealt with quickly, can become a huge problem. ☢

Pouncers
☢ Pouncers are a mutation of the virus. They have a documented tendency to prowl around on all fours like a feral animal, this type of Infected has proven particularly dangerous not only because of its incredible mobility and the distance it can cover with a single leap, but also because of its cunning and hunting tactics. Alone and singular, a Pouncer will stalk its victim like a predator to its prey; sticking to shadows and dark areas or lofty spaces where visibility is limited and detection is minimal - but in large crowds, the Pouncer has been observed mimicking Regulars, if only to better close the distance and strike viciously when there is absolutely no chance of escape or evasion, attacking with sharp fang-like teeth, and long cruel talons to rip its prey to pieces. Pouncers have been known to stalk victims for days and miles and more, if for nothing but for the closure of the kill. The brain must be punctured in order to kill them. ☢

Spitters
☢ Spitters are another mutation of the infection and have the ability to spit a ball of acid that burns through almost anything. They can spit a long distance and, when the ball makes contact, it explodes, spreading over every nearby surface. These particular infected must be shot, stabbed, or hit in either the brain or the stomach in order to be killed, but don't hang around too long. If hit in the stomach, their acid pouch will erupt, causing them to explode acid all over the ground, making them dangerous even after their dead. ☢

Alarms
☢ This is one of the most dangerous mutations of the infection. They look like Regulars, but have tougher skin and are harder to kill. Also, if seen by an Alarm, they will immediately open their mouths and emit a high pitched shriek that alerts any nearby infected. To kill them, you must puncture their throats. Brain and spine shots wont work. ☢

Cryers
☢ Cryers are the most dangerous of the infected. They look completely normal. Like a survivor of the virus. What makes them dangerous is that they cannot talk or make any vocal sounds other than screams, grunts, and groans, but they can cry. If they sit, or wander around, and cry, Cryers can easily be mistaken for a survivor. However, they will not notice you if you do not startle them out of their crying with either a loud noise or bright light. If you are unlucky enough to startle them, long, 20 inch talons instantly spring from their nails and they charge you, shrieking and alerting nearby infected. They are three times faster than the Pouncers and Alarms, making them six times faster than the Regulars and hordes. Their nails can tear through any material and they're extremely hard to kill. They have no specific weak points other than a very small spot at the nape of their neck, and getting behind them is very difficult without startling them, for they prefer to sit with their backs protected. ☢

Bruisers
Not my idea
☢ A strain of the disease that affects only male infected, it triples their testosterone levels added to normal effects of the infection. In short it makes them stronger, capable of lifting, smashing, or throwing items that the original body could not, it also makes them highly aggressive and alert but considerably more stubborn than regular infected. Added onto that more muscular in body size. They can be killed with either a head or spine shot. ☢

Banshees
Not my idea
☢ A strain of the disease which only affects female infected. When mutated these infected become dangerously thin, looking more like sacks of skin covering bone, their main strength is that they make a wail very similar to an alarm's but at a tone where it stuns and disorientates humans and infected alike. Added onto that Banshees are quick, able to close the distance on their stunned pray to strike with razor sharp claws. Banshees can only be dropped by a head shot. ☢
---
Check List
☐ Get a weapon and hold onto it. Your life depends on it
☐ Get somewhere safe. Highground, a building with thick walls, hell, even the local prison. Anything is better than sitting out in the open.
☐ Trust no one. Get a group if you'd like, but only trust those people. Don't easily give into outsiders. They could be playing you, waiting for the right time to kill you and take off with your supplies.
☐ Keep moving. You don't have to move too much. House to house, block to block, is fine, but face the fact that help's not coming and the longer you stay in one place, the more likely the infected will catch on.
☐ Carry as much as you can, without overburdening yourself. While having a lot of supplies is good, having too many will slow you down.
☐ Everytime you camp out, keep it simple. Don't overdo it with supplies and unpacking. You want to be able to flee at a moments notice, not get stuck collecting all your supplies.
☐ If you are in a group, keep together.
☐ Make sure to double tap. Once your victim is dead, kill them again, just to be sure. You can't risk them standing back up on you.
☐ Don't be a hero. You may find it's the end of you.
☐ Keep calm, detached, and your emotions under wraps. You don't want to get too attacked to something, because, odds are, you wont have it for long. Despite this though, don't quit. There has to be an end to this hell eventually.
☐ Finally, enjoy the little things. It's all that'll keep you sane.
---
☣ Roles ☣

[ More or less available if necessary ]


Immunes- Cannot be infected with the disease or carry it. Their blood is the hope for the future for scientists may be able to use it to make a cure for the virus.
1. Taken | Shayla Bones - 24 - Female - Alive - Desire99600
2. Reserved | Kade Murphy Pearce - 23 - Male - Alive - Thadine
3. Taken | Jesse Youn - 20 - Male - Alive - confidence
4. Taken | Jesse Reese Jalbuna - 18 - Male - Alive - Shattered233
5. Taken | Robyn Isis Taylor - 29 - Female - Alive - OrphicTrumpeter
6. Taken| Caitlynn Reilly - 17 - Female - Alive - slcam
7. Taken | Suzie Taylor - 22 - Female - Alive - LunaTwilight
8. Reserved | Character - Age - Gender - Status - mistsong99
9. Reserved | Character - Age - Gender - Status -SpirtiedCrumpets
10. Open | Character - Age - Gender - Status

Non-Immunes- Are at the most risk, for they can easily be infected by the virus
1. Taken | Alana Cain - 12 - Female - Alive - Desire99600
2. Taken | "Irish" Logan Joseph - 27 - Male - Alive - Ninjasaur
3. Reserved | Character - Age - Gender - Status - LittleMissGeorgia
4. Taken | Bazyli Yalpovelv - 29 - Male - Alive - Leon21
5. Taken | William Bell Taylor - 28 - Male - Infected - CortezHorse
6. Taken | Cora Flynn - 25 - Female - Alive - Moonstruck
7. Taken | Parker Youn - 24 - Female - Alive - confidence
8. Taken | Morris Witcombe - 63 - Male - Alive - Malan
9. Reserved | Character - Age - Gender - Status - SpartanWolf
10. Taken | Nalia Smith - 17 - Female - Alive - IzzyVamp
11. Reserved | Character - Age - Gender - Status - Shadow44499



☣ Character Sheet ☣
[ Please make it pretty, and detailed. I'll be way more likely to accept if you utilize coding. If you need help, I can PM you a full list of all the coding I know. Just ask. Also, only use my form. You're welcome to add sections, and change coding, clearly, but take nothing away. Multiple pictures are always encouraged, and much appreciated. ]




Code: Select all

[b]Full Name:[/b] [ First, middle, last ]
[b]Nickname:[/b] [ Tell us how they got that nickname, or why they preferred to be called this. ]
[b]Age:[/b]
[b]Gender:[/b]
[b]Role:[/b] [ Put the type of survivor you are here. ]
[b]Personality:[/b] [ Minimum of 3+ good paragraphs ]
[b]Likes:[/b] [ min. 5 ]
[b]Dislikes:[/b] [ min. 5 ]
[b]Fears:[/b] [ min. 3 ]
[b]Weapon:[/b] [ What weapons do you carry? ]
[b]Inventory:[/b] [ What other items does your character have with them? ]
[b]Skills:[/b] [ What skills do they have? Both survival, or not survival ]
[b]Weaknesses:[/b] [ @ least 3 ]
[b]History:[/b] [ Minimum 3+ paragraphs ]
[b]Theme Song(s):[/b] [ A song or two that describes your character ]
[b]Other:[/b] [ Did I miss anything? ]
---
---
---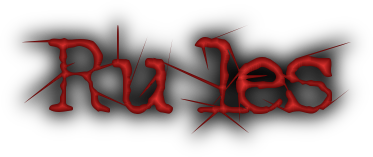 ---
Reservations last 24 hours. That's it. Harsh, I know, but I really hate when someone reserves a spot, then we have to wait two days to see if they'll make it, then, when they don't we have to wait another 4930809834 days for it to be filled again. No. One day from the time you reserve it. Don't take that too seriously though. I'm totally cool with you taking more time, as long as you let me know. I can't stress that enough. You don't have to reserve a character either. For this type of roleplay, I really don't care how many characters there are. There's no limit. (Unless, of course, we get a million girls and no boys) So you can just submit a character and I'll be likely to accept if the sheet looks good, but I do prefer reservations. Gives me a heads up.
Okay, here's one of the most important rules. Characters. For one, they have to be realistic. I don't want any cowboys or superheros. No. I mean, get real guys, when have you ever seen a cowboy running around in the city shooting zombies? Sounds like something out of a terrible Will Ferrell movie. (No offense to anyone who likes him, he has had some good ones.) I also don't want a million army guys/former army guys. One or two is okay, but 12 is just not cool. Also, they can't all be super bad asses who have had rough lives that have made them strong and now they're ready for combat and all of a sudden know how to survive and kill with no emotional or physical side-effects. No. Seriously? If I get a million sarcastic bad asses, I'm sending a huge ass horde after all your characters. Make some who, are maybe typically happy people, clinically depressed people, sweet kind people. Come on guys. Mix it up. Some powerhouse characters are always good for a RP, but before you join, please make sure and check the personalities of the other characters. I'd like to see variety and uniqueness. Show me something new (but realistic) and I'll be a million times more likely to accept you. Your character is not perfect. They will miss their shots or attacks sometimes. They do have weaknesses. They can be injured. If you forget these things, don't think I won't remind you by sending a horde of unkillable infected after your character and allowing them to die slowly.
Fill out all of the requirements as I've so helpfully instructed or you wont be accepted. And this also means that, when I say three good paragraphs, I don't mean three paragraphs. I mean three good paragraphs. I really shouldn't have to put a sentence limit on it. That's just weak guys, really. I'm sure you can come up with three, nicely flowing paragraphs that make sense and don't repeat themselves a million times for the sake of taking up space. To be accepted, you have to at least be able to make sense for gods sake. Also, to increase your chances of being accepted, make it pretty! I loveeeeee multiple pictures, different colors, and all that good coding shit(: If you need help, I can PM you a full list of all the coding I know. Just ask.
Respect me, my decisions, others, my roleplay, and characters. (I realize some characters wont get along, but no killing, or beating the shit out of other characters for no reason.)
I'm totally fine with swearing. I use it frequently. But please, for the love of all that is good please do not make every single line your character says have a cuss word in it. If you talk like that in real life, you seriously have a problem. Go get an attitude check or something. When it comes to sex, I don't want to hear anything detailed and specific okay? This roleplay is about survival, not having sex. Romance is not off limits. and actually encouraged, for sake of drama, but that is not the main focus. You can make out and do whatever until the clothes are off, then its fades out or whatever you use. And finally, with gore. I don't mind it, but it's better if it's not tooooooo bad. Like really. Is it really necessary to tell us that, when you cut off a zombie's head, you could see it's brain and the blood sprayed for a mile? Like, have you ever been to science class? That's not realistic, and, quite frankly, disgusting. If you want to give us a lesson on the parts of the human brain, do it somewhere else. That doesn't mean I don't expect some gore. I'm just saying... If you're in this RP solely for the gore and every one of your posts explains every kill in great, disgusting detail... Well... You should probably be locked up somewhere. Just saying. That shit's disturbing.
This is a literate/advanced RP though, I'll do my best not to be too picky with you guys on post length, but I also don't want you to take advantage of that bit of leniency. I want to see at least three paragraphs per post min. Good ones, that flow and make sense. Even on my worst days, my posts are never less then three-five paragraphs. I think you can manage three. Also, as for time, this is a survival roleplay, and I'd like to keep it fast-paced, otherwise it gets boring fast. So please post at least four or five times a week. And, if you can't handle that, don't put yourself in positions where other characters have to rely on you. Also though, for you speedy posters, don't post back and forth so much that I'll log off and there's 27 posts, log back on the next day and there's 89. Like, wtf? Pace yourself a bit please. I don't want to have to read all that. I've had that issue before. I don't want to be leaving everyone behind. I wont put a specific post limit on it right now, but if I have to, I will. Just use common sense. However, with action RP's, it's easy to kill off characters. If there's more than four days in between your posts and you haven't notified me of a reason, I'll kill your character.
Believe it or not, I'm a very fun-loving person. I'm not all rules. Please, have fun with this. I love meeting new people, and I'm pretty lenient. If you'd like to be friends on RPG, I'm so up for it. I love having RP buddies. Just shoot me a PM if you wanna do a private or Co-Gm or something. And don't be afraid to ask questions or make suggestions, please! I love feedback, and I wont bite. Promise. I like to know what's going on and what you guys are thinking. You don't have to use the OOC only for RP related things.
---
---
Taking place in...
Arcs are bundles of posts that you can organize on your own. They're useful for telling a story that might span long periods of time or space.
There are no arcs in this roleplay.
There are no quests in this roleplay.
Here's the current leaderboard.
There are no groups in this roleplay!
Welcome home, Promethean. Here, you can manage your universe.
Arcs are bundles of posts from any location, allowing you to easily capture sub-plots which might be spread out across multiple locations.
You can create Quests with various rewards, encouraging your players to engage with specific plot lines.
Settings are the backdrop for the characters in your universe, giving meaning and context to their existence. By creating a number of well-written locations, you can organize your universe into areas and regions.
Navigation
While not required, locations can be organized onto a map. More information soon!
There are no groups in this roleplay!
By creating Collectibles, you can reward your players with unique items that accentuate their character sheets.
Once an Item has been created, it can be spawned in the IC using /spawn Item Name (case-sensitive, as usual) — this can be followed with /take Item Name to retrieve the item into the current character's inventory.
Give your Universe life by adding a Mob, which are auto-replenishing NPCs your players can interact with. Useful for some quick hack-and-slash fun!
Mobs can be automated spawns, like rats and bats, or full-on NPCs complete with conversation menus. Use them to enhance your player experience!
Current Mobs
No mobs have been created yet.
Locations where Mobs and Items might appear.
You can schedule events for your players to create notifications and schedule times for everyone to plan around.
Add and remove other people from your Universe.
Orphanage
By marking a character as abandoned, you can offer them to your players as pre-made character sheets.
"Let's make one thing clear: I'm here to keep you, keep me, keep us alive as long as possible. Don't expect me to sacrifice myself for you; we are not friends."
"We'll get out of this alive, no biggie."
The Forge
Use your INK to craft new artifacts in Virus. Once created, Items cannot be changed, but they can be bought and sold in the marketplace.
Notable Items
No items have been created yet!
The Market
Buy, sell, and even craft your own items in this universe.
Market Data

Market conditions are unknown. Use caution when trading.

Quick Buy (Items Most Recently Listed for Sale)
None
Discussions
Topics

Replies
Views

Last post

by SmartyPants on Fri Jan 11, 2013 11:02 pm


0 Replies
187 Views
Last post by SmartyPants
on Fri Jan 11, 2013 11:02 pm
Most recent OOC posts in Virus
There have been no posts in the OOC topic for this roleplay!