They grew up from all over the world. England, America, Japan, Italy. All with one unique talent that brought them together in the first place--a passion. They've made it far, too far to stop now, though thats just what might happen if they don't rock the ValleyGem Concert. ValleyGem is the largest company in the music indrusty in the Northern hemisphere, and is steadily sweeping its way over the world. Some of the largest sucesses came from ValleyGem. Including Lady Gaga, Linkin Park, Eminem, Britney Spears, and even the king of pop; Michael Jackson.

With a one in a lifetime chance like getting a gig at a ValleyGem concert, they must perfect it. And, most importantly, get there on time. Not a big deal, right? If they got the job, surely they could pull it off. The real problem? The concert is located 6500 miles away, across the ocean, and they only have one week to get there, with their instruments, and eachother. Plus being able to flawlessly perform in front of thousands of people. The brightside? They get to ride on a private jet, and in their own buses. Which includes two floors, two bathrooms, and a bed for each and every band member. With of course, Tv's and all that expensive stuff. The downside? Both bands are sharing the jet and Bus. Just don't be late.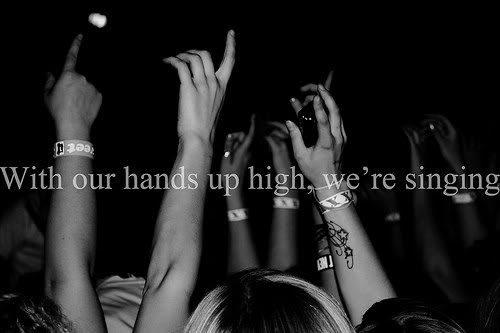 Neon Manta And The Burnout
First Singer: [ Harvey Curtis played by cooljumpingmare ]

Second Singer: [ Evangeline "Lilly" Song played by ifihavewingstofly ]

Guitarist: [ Jonathan "Jonah" Radshaw played by SolrSurfr3 ]

Bassist: [ Charlie Ried played by Hurricane ]

Drummer: [ Kendall Imrie played by xGirxIsxAmazingx ]
Muted Morality And The Naked Avenue

Lead Singer: [ Siena Isabella Cardinali played by AuroraMoon ]

Second singer: Violet Maundrell played by Violentious

Guitarist: [ Tawny Caihlen played by Yonibibuns ]

Keyboardist: [ Steven McCune played by SuckOnMyJuiceBox ]

Bassist: [ October Benjamin De'Tame played by LozerFanAnah ]

Drummer: [ Marshall Johnson played by C3ll0 ]
Code: Select all

Full name:
Age: (Between 17-22)
Gender:
Band: (Between the two.)
Role: (Drummer, Guitarist, ect.)
Height:
Weight:
Eye color:
Orrientation: (Bisexual, Straight, etc etc.)
Relationship: (Single, Girlfriend back home, Boyfriend with a band member. ect.)
Dreams: (Famous song writer, sucess for the band, etc)
Phobias:
Likes:
Dislikes:
Appearence: (Picture. REAL PHOTO. )
Habits:
Origin: (American, Indian, ect.)
Theme song:
~ ~ ~ ~ ~ ~ ~
So we're going to start the roleplay, already, on the private jet. Of course, the roleplay isn't just gonna be two days, and bam, we're done. It's going to be longer, since the jet has to stop, and Yip-de-doo, and then they're going to get on the bus, and it takes a week to get there. The date we're starting on is July 7th, 2009. So obviously, they aren't going to be wearing turtle necks and scarfs. They get on the jet at Tokyo, Japan, and they're heading to New York, where the concert is being held. Don't wo-rry, Im going to add conflicts and a whole bunch of bajeezers in to spice it up. Get romantic, get dirty, and get violant. Go loco. But please, for the love of all good things on this earth, be literate, and real. I don't want you falling out of the jet or something, then turning into superwoman.




Rules



- No auto-hitting, god-modding, ect ect.
- No Mary frikkin' sues. I have to READ every single one of these character sheets; I don't feel like reading over five valley girls and six rebel teenagers.
- You need to atleast post two paragraphs. Everytime you write a one liner, a puppy dies. Do you want dying puppies?
- DO NOT, I repeat, DO NOT! make a character, then ABANDON it. It pisses me off. Just don't join if you know your one of those people that does it. Seriously. -_-
- I'm only reserving for 48 hours, then I will re-open your spot.
- Have fun. Or else I'll find you.
- If you have any ideas you think might be cool to add, just PM me and we can talk about it. I won't bite. [ :
- Add ' SpongeBobSquarePants ' to your character sheet if you read this, or I will NOT accept your character.
- Follow the site rules, dudddess.

Taking place in...
Arcs are bundles of posts that you can organize on your own. They're useful for telling a story that might span long periods of time or space.
There are no arcs in this roleplay.
There are no quests in this roleplay.
Here's the current leaderboard.
There are no groups in this roleplay!
Welcome home, Promethean. Here, you can manage your universe.
Arcs are bundles of posts from any location, allowing you to easily capture sub-plots which might be spread out across multiple locations.
You can create Quests with various rewards, encouraging your players to engage with specific plot lines.
Settings are the backdrop for the characters in your universe, giving meaning and context to their existence. By creating a number of well-written locations, you can organize your universe into areas and regions.
Navigation
While not required, locations can be organized onto a map. More information soon!
There are no groups in this roleplay!
By creating Collectibles, you can reward your players with unique items that accentuate their character sheets.
Once an Item has been created, it can be spawned in the IC using /spawn Item Name (case-sensitive, as usual) — this can be followed with /take Item Name to retrieve the item into the current character's inventory.
Give your Universe life by adding a Mob, which are auto-replenishing NPCs your players can interact with. Useful for some quick hack-and-slash fun!
Mobs can be automated spawns, like rats and bats, or full-on NPCs complete with conversation menus. Use them to enhance your player experience!
Current Mobs
No mobs have been created yet.
Locations where Mobs and Items might appear.
You can schedule events for your players to create notifications and schedule times for everyone to plan around.
Add and remove other people from your Universe.
The Forge
Use your INK to craft new artifacts in Walking the Extra Mile. Once created, Items cannot be changed, but they can be bought and sold in the marketplace.
Notable Items
No items have been created yet!
The Market
Buy, sell, and even craft your own items in this universe.
Market Data

Market conditions are unknown. Use caution when trading.

Quick Buy (Items Most Recently Listed for Sale)
None
Discussions
Most recent OOC posts in Walking the Extra Mile