When they returned that day, they called out their names. "Justine? Katherine? Tanner? Mason?" No response. They checked the girls room. Nothing. They checked the boys room.
You won't find them again.
Thats what the note said. He tried to comfort her. But that night, she lifted the gun to her head, and killed herself. And the man quickly followed.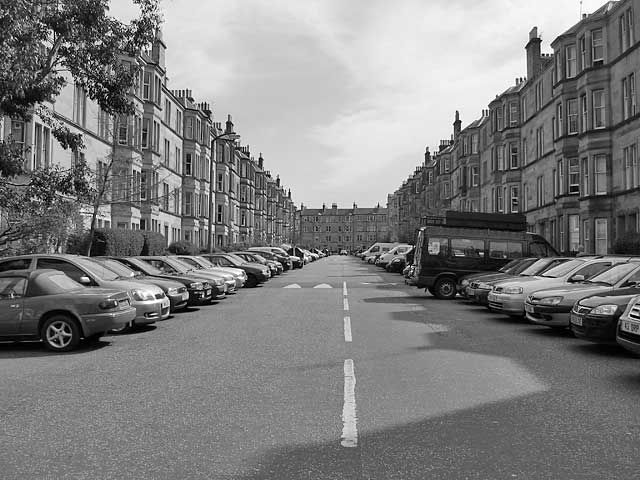 Four kids, each have one suitcase. They were left on the streets of Glen Allen, Virginia, with one suitcase only. They only have each other to rely on. But when new kids come around, will they learn to trust one another? Or will the kids keep to themselves? Will they be pushed away?
The Hansens
J
ustine Hansen- 17, the mother of the group. Always looking out for her brothers and sisters, making sure they're going to be okay. She knew what was going on, but there wasn't anything she could do to stop it. And for that, she blames herself. Taken By: Calm&Refreshed

Katherine Hansen- A.K.A, Kat. 14, one of the youngest. She's always laughing, always smiling, always cracking jokes. She's also timid, though. She just wants everything to be okay. Kat is always smiling, bringing a light to her and her brothers and sister. Taken By: LifeAsWeKnowIt

Tanner Hansen- 16, usually quiet. He likes to keep to himself, and Katherine is the one he's always looking out for. Kat and Tanner always had a strong bond, from the day Kat was born. Tanner usually is the smart one, always knowing what to do and when to do it. Taken By: Safire

Mason Hansen- 15, loud. He always speaks his mind and isn't afraid what people think of him. Mason is very unaware of whats going on around him, because he's always cracking jokes or making his siblings smile. Mason is the more joker of the group. Taken By:
The New-Comers
Halle Smith- 15 and always willing to try new things. Halle always is the first to do something, or eat this, or run over that. She's always hyper and loud, always ready to speak her mind. She could care LESS what the public has to think of her. Very colorful in language, too. RESERVED.

Ashlyn Smith- 16 and always smiling. She's quiet, but she's always happy. She respects life in itself, and doesn't like any form of bulling or war. She loves nature and everything about it, but she's also one to speak her mind if you can get her talking. Taken By:

Cole Smith- 14 and more of a skater. He likes being around people, and he likes interacting with the public. He's a flirt, and he likes to be around girls. But when he finds one girl he really likes, he goes to her her. Cole is a sweet boy though, one you can tell lots to. Taken By:

Ryan Smith- 18 and the father figure of the group. He's always making sure his younger siblings are okay, he rarely watches out for himself. He likes to do things like mess with mall cops, spray paint a car, but he's always honest. Taken By:
We will accept originals, but only once most of the roles are filled.
Character Sheet
Name:
Age:
Height and Weight:
Personality:
Appearance (Photo please):
Whats inside their suitcase?:
Excess information:
Taking place in...
1 posts here • Page 1 of 1
Kat pulled her suitcase behind her, not daring to look back. "How long now?" She sighed. Kat missed home. She missed the warm comfort of the fire place, the home-cooked meals mom used to make, the warm safety of her own room. At least she had her brothers and sisters. But life would be easier with a parent or two.

"Tanner? Could you walk any SLOWER?" She sighed. "We gotta get somewhere to sleep tonight, otherwise we'll be walking all night. And I swear, if I don't stop and lay down, I will shoot a bitch!" She yelled. She tripped over herself. "Owch." She mumbled, laughing at her own stupidity.
---
1 posts here • Page 1 of 1
Arcs are bundles of posts that you can organize on your own. They're useful for telling a story that might span long periods of time or space.
There are no arcs in this roleplay.
There are no quests in this roleplay.
Here's the current leaderboard.
There are no groups in this roleplay!
Welcome home, Promethean. Here, you can manage your universe.
Arcs are bundles of posts from any location, allowing you to easily capture sub-plots which might be spread out across multiple locations.
You can create Quests with various rewards, encouraging your players to engage with specific plot lines.
Settings are the backdrop for the characters in your universe, giving meaning and context to their existence. By creating a number of well-written locations, you can organize your universe into areas and regions.
Navigation
While not required, locations can be organized onto a map. More information soon!
There are no groups in this roleplay!
By creating Collectibles, you can reward your players with unique items that accentuate their character sheets.
Once an Item has been created, it can be spawned in the IC using /spawn Item Name (case-sensitive, as usual) — this can be followed with /take Item Name to retrieve the item into the current character's inventory.
Give your Universe life by adding a Mob, which are auto-replenishing NPCs your players can interact with. Useful for some quick hack-and-slash fun!
Mobs can be automated spawns, like rats and bats, or full-on NPCs complete with conversation menus. Use them to enhance your player experience!
Current Mobs
No mobs have been created yet.
Locations where Mobs and Items might appear.
You can schedule events for your players to create notifications and schedule times for everyone to plan around.
Add and remove other people from your Universe.
The Forge
Use your INK to craft new artifacts in Walking this Road Alone. Once created, Items cannot be changed, but they can be bought and sold in the marketplace.
Notable Items
No items have been created yet!
The Market
Buy, sell, and even craft your own items in this universe.
Market Data

Market conditions are unknown. Use caution when trading.

Quick Buy (Items Most Recently Listed for Sale)
Newest
Trending
Most Followed
None
Discussions
Topics

Replies
Views

Last post
Most recent OOC posts in Walking this Road Alone
Can I reserve the spot of Ashlyn, please? :) I'll get a character sheet up right away.

Ah, nevermind. Not an active roleplay, I'm guessing? My mistake.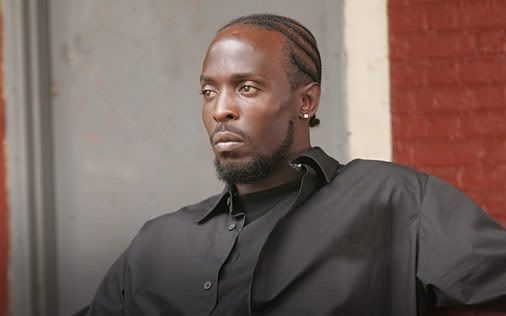 Damian Thrower/36/6ft 2
Damian was orphaned at a young age, and raised by his grandmother Josephine, who is largely responsible for his strict moral code, despite his criminal occupation. He attended Edmondson High School in West Baltimore, a few years behind Bunk Moreland. For more than ten years, Thrower has made his living holding up drug dealers, and staying alive "one day at a time." He is legendary around Baltimore for his characteristic shotgun, trench coat, facial scar, and whistling "The Farmer in the Dell", or "A Hunting We Will Go." Every time people see or hear him coming they run, even the children. He repeatedly demonstrates exceptional skill at surveillance and as a stick-up man and shooter, further contributing to his feared status as an efficient professional. He is also highly intelligent and cunning, consistently executing well-laid plans, anticipating moves, and outsmarting his adversaries. Once a month, he accompanies his elderly grandmother to church. He also has a brother, "No Heart" Anthony, who is incarcerated for a jewelry store robbery in the early '90s. Omar has a fondness for Newport cigarettes and Honey Nut Cheerios. On some nights he favours a .45.
This is the auto-generated OOC topic for the roleplay "
Walking this Road Alone
"
You may edit this first post as you see fit.