---
NOT ALL THOSE WHO WANDER ARE LOST.
╔
╗
╚
╝
---
---
FULL NAME;
Kai August Rey Förster.


"My Grandfather named me - Kai means, keeper of the keys; Earth."
NICKNAMES;
Rey, by his father, meaning: brave one.
August, by his mother, meaning: majestic, dignity and grandeur.
Gus, by close friends and family, meaning: majestic.
AGE;
Twenty, 13th June 1994 ( ♊ ).
GENDER & SEX;
SEXUALITY;
NATIONALITY;
50% German, 35% Sicilian, 15% British.
---
---

TRA V EL FAR ENOUGH, YOU MEET YOURSELF.


- David Mitchell -
---
---
HEIGHT;
WEIGHT;
One hundred and fifty three pounds.
HAIR COLOR;
(1994-2000) natural ash blonde, (2000-present) natural light hazel.
EYE COLOR;
SKIN TONE;
GENERAL APPEARANCE;
Coming from both Sicilian and German descent, it's clear to see that Kai has taken after the latter far more than the former. His soft, ivory skin tone paired with his light hair make him very much his father's son. However there's also a hint of Kai's Italian roots. Hidden in his chocolate brown eyes, full lips; and while light, very coarse hair like his mother's. Kai is slim yet still in shape, thanks to all of his hiking (or as he calls it adventuring), and his muscles are toned but not obvious. He walks with a purpose and his head held high, as though he's always going somewhere important. The air of confidence and curiosity that Kai gives out is simply his adventurous nature shining through.

Clothing wise, Kai is quite fashionable. At least he likes to think he is. Kai is often found in a pair of jeans, or baggy shorts (if he's been hiking), a plain or maybe band t-shirt and some - mostly likely incredibly scuffed - trainers. But when Kai does actually decide to dress up (which isn't often), he'll be found in, preferably, dark trousers, a black shirt and his beloved leather jacket, handed down to him from his Grandfather. He tends to stick to dark colours because Kai finds they stay clean longer - which means he doesn't have to wash them as often.
---
---
TO TRA V EL IS TO LIV E.


- Hans Christian Andersen -
---
---
PERSONALITY;
•

Adventurous

•

Confident

•

Self-assured

•

Careless

•

Impulsive

•
---
---
WHERE V ER YOU GO, YOU TAKE YOURSELF WITH YOU.


- Neil Gaiman -
---
---
LIKES;
DISLIKES;
TALENTS;
FLAWS;
FEARS;
---
---
I READ; I TRA V EL; IBECOME.


- Derek Walcott -
---
---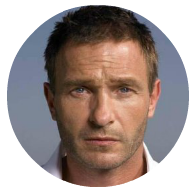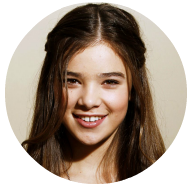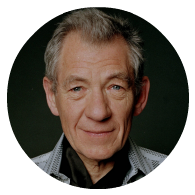 FATHER
Armin Förster, Fifty-Two years old, Living.
Kai has always been close with his father. He used to sit on Armin's lap as a child, and listen to
stories about his travelling. Honestly, his father is the real reason Kai is going away. He wants to
complete Armin's dream, in hopes that it can maybe bring some peace to him and his family.
MOTHER
Elena Förster, Forty-Eight, Deceased.
Elena was a brilliant mother. She was strict with chores and rules, yet also incredibly kind,
often singing her children an old Italian nursery rhyme to help them sleep. Not only were the
Förster's devastated when she and Monica died, but [i]everyone was. Elena was loved by
most everyone in their small town. [/i]
SISTER
Monica Förster, Fifteen, Deceased.
Kai and Monica were like any other siblings. They fought often, but knew that deep down they truly
loved each other. Monica was only fifteen when she died and left their family distraught. It happened so
suddenly, it left everyone in a state of shock.
GRANDFATHER
Claus Förster, Seventy-Five, Living.
Claus, not only named Kai, but helped raise him too. When Armin was away for work, Claus would help
Elena out with her two children. Due to this, Kai and Claus grew very close. And when Kai's mother and sister
died, Claus helped comfort the boy. He's been with Kai right through his childhood and even during those
dark times. Kai honestly, loves his Grandfather with all his heart.
---
---
WHERE V ER YOU GO, BECOMES A PART OF YOU.


- Anita Desai -
---
---
BIO;
---
---
MOST OF THE TIME, BEAUTY LIES IN THE SIMPLEST OF THINGS.


- Winna Efendi -
---
---
[img]pic[/img]
[img]pic[/img]
OTHER;
Dialogue colour:

#5CAD85


Face-claim: Nico Mirallegro
---
---