The Seven Dwarfs is the name of group of bandits that live in the Forest of Snide. They live in their own kingdom on a hill that is always covered by fog, so it is almost invisible, and have so far stayed out of the Queen's reach. But one day they found a girl wandering in the woods alone and lost of all her memory, so they took her in and taught her their ways. Soon she became the most wanted thief in the kingdom of Idlen and they gave her the title Snow White because of the way that she would come off as innocent before coming down like a blizzard for the theft.
The Queen's reason for hating Snow is because she stole the one thing that was keeping her in power, her mirror. The mirror is the Queen's love who was cursed by the keeper of the forest, Loral
(no one is playing her because she is like a goddess)
, he was cursed because he tried to cut the forest down to make the kingdom bigger. The Queen was going to continue his work when he became cursed, but her plans have been put on hold because of Snow's theft of him. Now she's been reading a book in her library, a book of dark spells and curses. The darkness is seeping into her soul every time she uses one, even though she is trying to fight the darkness seeping into her soul.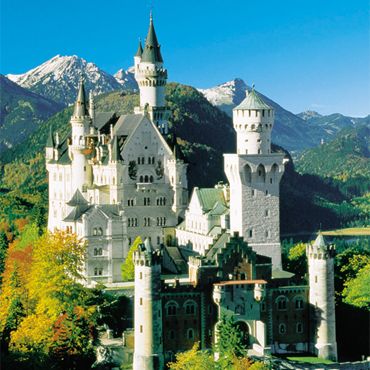 So Snow White has stolen the Queen's magic mirror, so now the Queen is hunting for Snow's head and heart, her head for her revenge and her heart for a spell she came across that will keep her kingdom under her control using loyalty of fear. The Queen has sent out groups of knights searching the forest, but unlike Snow who has been trained by the Seven Dwarfs of tracking and the forest in general, they have searching skills that don't go past any of the paths or roads that have been mapped. Though now the Queen has sent out the Huntsman, a skilled tracker who knows the forest as well, to find Snow and her beloved. The bounty on Snow's head is 50 Rubies and 10,000 gold pieces. Though really whoever turns Snow in will get the rewards of a quick and painless death.
(For all these characters these will be either their thief titles or nicknames, so please give them real names too please)
Character Spots:
Snow White
TAKEN by emotionless
Dopey
Sleepy
RESERVED by emotionless
Grumpy
TAKEN by me
Sneezy
Happy
Bashful
Doc
TAKEN by Fatalfrost
Prince Charming
Magic Mirror
The Queen
TAKEN by me
The Huntsman (just because he is a skilled tracks man don't make him so skilled he can find Snow absolutely everywhere she goes before she gets there kind of thing, make it a little difficult for a better and longer story)
Character skeleton:
Name
Nickname
Age
Sexual Orientation
Relationship Status
Appearance (a picture or link, and describe anything that the picture doesn't or if you want to make a small change to the picture)
Personality
Equipment (your characters weapons or helpful trinkets they always carry)
Special Skills (these aren't powers just slightly enhanced senses or similar attributes)
Fighting Style (this is where you'll describe how they got their nickname FOR THE SEVEN DWARFS, SNOW WHITE, and THE HUNTSMAN ONLY)
History
-No porn, but romance is always excepted as long as its not too much that it makes us all gag
-Reservations will last for two days
-No cussing
-If you are the Queen and using spells make sure they are not invisible remember all curses can be broken by something
-Make sure there is a reason for the nicknames and they aren't just called "Sleep" or "Grumpy" for nothing
-try to post at least once a week, but if you're life is hectic I understand just tell me how long you'll be gone and come up with a way for your character to be gone
-you can't kill someone's character unless they say it's okay
-romances between characters should be discussed too (even Snow White and Prince Charming have to be discussed, they don't have to end up together in this story, but if you want them too, check with the other)
-No GMing, that's why I'm here
-I'll give you three chances if you break rules before I'll kick you out and kill your character
-stick with my plot, you can add your own small sub plots, but keep as close as you can to the main plot
Taking place in...
0 posts here • Page 1 of 1
0 posts here • Page 1 of 1
Arcs are bundles of posts that you can organize on your own. They're useful for telling a story that might span long periods of time or space.
There are no arcs in this roleplay.
There are no quests in this roleplay.
Here's the current leaderboard.
There are no groups in this roleplay!
Welcome home, Promethean. Here, you can manage your universe.
Arcs are bundles of posts from any location, allowing you to easily capture sub-plots which might be spread out across multiple locations.
You can create Quests with various rewards, encouraging your players to engage with specific plot lines.
Settings are the backdrop for the characters in your universe, giving meaning and context to their existence. By creating a number of well-written locations, you can organize your universe into areas and regions.
Navigation
While not required, locations can be organized onto a map. More information soon!
There are no groups in this roleplay!
By creating Collectibles, you can reward your players with unique items that accentuate their character sheets.
Once an Item has been created, it can be spawned in the IC using /spawn Item Name (case-sensitive, as usual) — this can be followed with /take Item Name to retrieve the item into the current character's inventory.
Give your Universe life by adding a Mob, which are auto-replenishing NPCs your players can interact with. Useful for some quick hack-and-slash fun!
Mobs can be automated spawns, like rats and bats, or full-on NPCs complete with conversation menus. Use them to enhance your player experience!
Current Mobs
No mobs have been created yet.
Locations where Mobs and Items might appear.
You can schedule events for your players to create notifications and schedule times for everyone to plan around.
Add and remove other people from your Universe.
The Forge
Use your INK to craft new artifacts in Wanted: Snow White and the Seven Dwarfs. Once created, Items cannot be changed, but they can be bought and sold in the marketplace.
Notable Items
No items have been created yet!
The Market
Buy, sell, and even craft your own items in this universe.
Market Data

Market conditions are unknown. Use caution when trading.

Quick Buy (Items Most Recently Listed for Sale)
Newest
Queen of Evil, Queen of damned, she wickedly rules her land as a witch and fairness be damned.
Trending
Queen of Evil, Queen of damned, she wickedly rules her land as a witch and fairness be damned.
Most Followed
Queen of Evil, Queen of damned, she wickedly rules her land as a witch and fairness be damned.
None
Discussions
Most recent OOC posts in Wanted: Snow White and the Seven Dwarfs