---
❝Don't you wish that you didn't have to meet me? Hehehe❞
---
---
---
| Nick name |
Cory, Core, Risto, Sto, RiRi, Ratatosk(An ancient fire demon of wrath)
| Gender |
Male
| Age |
19
| Role and Race |
4th Crew member/Half Demon/Newcomer Trainer/Warden "I don't like new people, but someone has to watch ém to make sure they don't screw up and it just turns out everyones busy. Just my luck."
---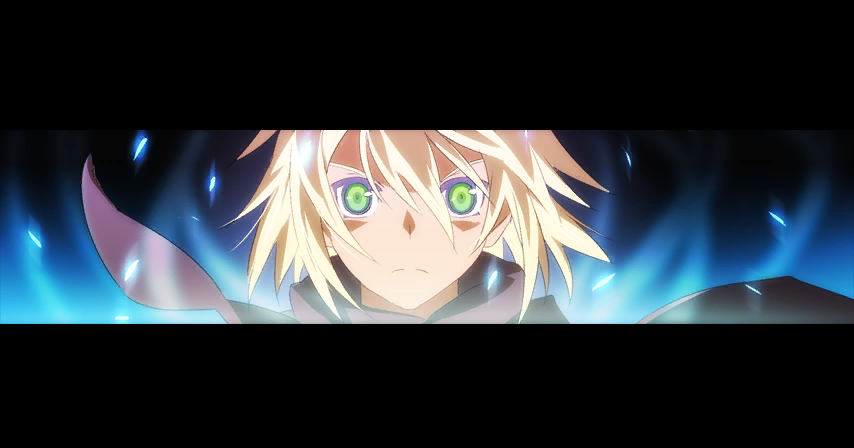 ---
---
| Eye Color |
Red and Green. Depends on his mood.
| Hair Color |
Blonde
| Height |
5'9
| Weight |
147lbs
| Skin Tone |
Pale with a small hint of a tan.
| Distinct Markings |
Slash on the side of his neck that he hides under his scarf and the one hair on top of his that just doesn't want to come down.
| Physical Description|
Cory's eyes change colors when he excited or angry. Their usual color happens to be a nice green color that makes him look like a normal person. The demonic color comes in red. Usually whenever they appear his attitude is said to change with it. Like most demons, he has a nicely formed face and young characteristics. People have called him beautiful, handsome, and iconic on different occasions.

---
---
| Powers/abilities |
✔ Multiplication of his body x4
✔Able to see things in slow motion
✔Flame control

[font=FONT OF CHOICE]| Weapons |
✔ Ridged Saber
✔Hand held bombs
✔Fire
| Likes |
♥Chocolate
♥Treasure
♥Women
♥Beer
♥The ocean

| Dislikes |
✖People who discriminate against others
✖Rules
✖Sharks
✖Vegetables
✖The scar on his neck[/right]

---
---
| Personality |
A little harsh, fowl mouthed, and a loyal friend. Those are three things that describe Coristo the best. He can be the best friend you ever have if he likes you. At first glimpse he looks like a pretty friendly guy. He's specifically mean, but he is rude to strangers. He's not the type of person to use honorifics when talking to people. Instead he makes up nicknames for them. Beware, if he can't find a good one then he'll definitely use a funny one. Funny to everyone else not you. Being one of the youngest on the ship, he has great pride for the title he holds. Being a crew member of Captain Skulls is an honor and a privilege for him because without him Cory would probably be dead. When his attitude changes, watch out, because if your labeled an enemy he will gladly end your life. He still remembers his mannerism from being a son and grandson of nobility but he threw most away with his past. When it comes to his crew mates and friends he's just a normal kid, but because he's been a pirate for so long, he has no remorse for people who try to harm him or his family. He actually enjoys killing them....Sometimes.

| Theme Song |
New World - Back On]
Romaji

Who told you couldn't do it, uh sonna fuu ni
The machine made city starts movin'
Fuuin sareta machi de fuuin
Dreams become reality when it's awaken!
I wanna wake up! Wake up!
Mezametai I can't take it suteki (yeah)
Kanpeki na deki de kimi wa hohoemi tashika ni ittari kitari
Migi kara hidari ni flowin' it's like a hiper cube
Konnan de kimi wa manzoku? Sou tookunai new world

Subete nagesutete
Boku no me ni utsuru sekai wo kono te no naka e
Yubisaki ni nokoru kioku wo nazoru
Furikaeru hibi ni imi nado nakute
Koko kara tobidashitakute
Takanaru kanjou hashirase

You wanna know what I think? Let me tell you about a story
Ki ga tsuku to beddo de hitori, atari wa mou hikaru sasu toki
Toori sumoggu ga nomikomi
Every story begins with a pass ward
When the time comes you don't need to hold for the answer
Kimi nara wakaru hazu sa!
Wazuka ni mieru tsukiakari no naka ni itten no hikari mabataki
I look for the exit of the chuubujou no douro
Jojo ni mashiteku koudo! Kotae sagasu kono machi no naka de
The new world isn't for away!

English

Who told you couldn't do it, uh and so
The machine made city starts movin'
Marching to the beat in a sealed city
Dreams become reality when it's awaken!
I wanna wake up! Wake up!
I wanna wake up, I can't take it, wonderful (yeah)
Perfectly done, you smile, definitely going back and forth
Flowin' right and left, it's like a hiper cube
Are you satisfied with this? A new world isn't so far away

I'll throw it all away
And take the world I see into my hands
I'll trace the memories that remain in my palms
There's no point in looking back at days gone by
I wanna get out of here
I'll let these excited feelings swell

You wanna know what I think? Let me tell you about a story
Before I know it I'm in bed and the area's full of light
That swallows up the passing smog
Every story begins with a pass ward
When the time comes you don't need to hold for the answer
You'll know!
That one glint of light in the moonlight you can see faintly
I look for the exit of the tube-shaped road
Slowly getting higher and higher! Looking for the answer in this town
The new world isn't for away!
Been to hell - Hollywood un-dead Nightcore
Nightcore - This Time It's Different by Evans Blue
Battle theme: Nightcore, Prayer for the Refugee by Rise Against
Ending theme- The Answer is clear-One Ok Rock
---
---

| History | He was born the son of a noblemen's daughter and a demon. Unknown to him, his father was murdered by the noblemen's personal guard. He grew up being told that his father just simply left his mother. Everyone in the family loved him an thought he was going to grow up to take his grandfathers place when he grew up. That is, until he saw his mother get slapped around by her father. This event awoken the demon blood inside of him and made him accidentally burn his grandfather. It took him a while to heal but as soon as he did he tried to secretly cut the boys throat. Being a demon, he was much stronger then the old man an he managed to escape with only a little cut. Little to him anyway.

His grandfather set out a dead or alive warrant for him which caused him to get chased by allot of people. Some people didn't know who he was because his eye color kept changing. Others were smart enough to see through his disguise. Exhausted, tired and, hungry, Coristo almost gave up hope while a small mob of people were chasing him down. Lucky for him Capt. Skulls was there and witnessed the boys burning desire to live. He approached the boy when he couldn't run anymore and said that he would take care of the mob of people if he joined his crew. He was offered food, bedding, and money, so of course he had to accept.
Ever since that day, when he was just transferring onto his teen-aged years, he has been a member ever since. Forgetting the bad past he left behind.


"The only thing stopping people from getting what they want is themselves."

[color=COLOR OF CHOICE]|Thoughts on Other Characters|[/color]

[color=COLOR OF CHOICE]|Anything Else|[/color]

He has a cat demon as a pet. He met him while traveling as a pirate on Capt. Skulls's ship.