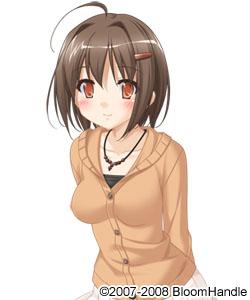 Gender:
Female
Age:
19
Height:
5'1"
Occupation:
Tactician/Soldier (Eventually)
Appearance:
A young woman of short stature, Lilira is often easily underestimated. She's tiny in both height and weight, and it looks like she can hardly carry a simple rifle, but she's deceptively light on her feet and agile. Her eyes are, strangely enough, naturally red, giving her a somewhat supernatural look. She usually dresses in simple clothes, blouses, skirts, pants and the like, usually with neutral colors like brown, grey, or the occasional faded greens, reds, or blues. On her body, there will be several scars from a rather terrible torture session, varying in widths, lengths, and depths. She's overall small, looks delicate, at the very least, physically, despite a dark anger visible in her eyes and on her face.
Rank:
Private (Eventually)
Personality:
Lilira was always spunky, tomboyish, and a natural rebel, despite her size. She'd act tough, talk tough, and purposely ignore authority at times when needed, often to the irk of her rules-abiding father. She's biting and sarcastic, and can easily see weaknesses in the people she talks to, making her one of the harder people to get along with if she perceives you as an enemy. Despite all this, however, she's ridiculously sweet and kind to the few people she can actually befriend, to the point of being considered someone with a 'sugar-and-ice' personality, with the ice being the dominant. Still, when things get serious, like violent or even deadly, Lilira's the type to cower and have someone else deal with the situation; a side of her that she tries to hide.
She'll eventually have a tech implanted into her to suppress her cowardice, and make her more vengeful and ruthless, as well as the 'sugar' side of her psyche. Although deep down, she fights the tech implant, no sign shows up on the outside of her struggle. She's not even aware of it.
History:
She was born to one of the Head Researcher of Benjlakk's Military tech and weapons, Bernard Nonora, who kept her in a bubble most of her life growing up. Thoughts would be put into her head that, since she has such a high-up and important father, that she was basically invincible and untouchable. Heck, even the Nonora and Malachi families were considered close- a family of researchers, and a family of high ranking soldiers go pretty hand in hand. Despite her father only coming home to Southeast Fertannnin every once in a while, they shared an incredibly close bond, almost leaving her mother out of the equation, and wishing that their daughter could be a touch more feminine.
Specifically, Lilira grew up as a childhood friend to Benjamin Malachi. While being four years apart, they were almost inseparable until Benjamin enlisted into the military, and Lilira even developed some sort of crush and dependency on him, making her go through a slight bout of depression, and make her rebellious side skyrocket, mostly ruining her usually exceptional grades in school. Still, she suddenly became incredibly interested in mechas specifically, and started studying on her own to eventually be qualified to help develop and improve the tech Banjlakk currently had available. While she was never as good as her father, Lilira quickly became known as one of the better people to go to on the subject. She even took a year off after graduating, to learn the specifics of various handguns and rifles, and began her own theory of a possible way to balance accuracy and weight for longer-range rifles, although that's still currently not fully thought out. All of this studying and work was to catch up to her crush and best friend, Benjamin, him protecting everyone out in the open, and her in the shadows of the background, providing support.
Later on in the story, Lilira will end up kidnapped by a Metargo intelligence unit, and tortured until she gives up all the information she knows on mechas and rifles, implanted with a tech to suppress her thought patterns, and be made to fight alongside Lion Team to defeat Benjlakk once and for all. And it'll be unknown knowledge that her betrayal to Metargo was forced, rather than of her own free will.
Nationality:
: Benjlakki
Unit:
Lion Team (Eventually)