From the day she was engaged.
---
---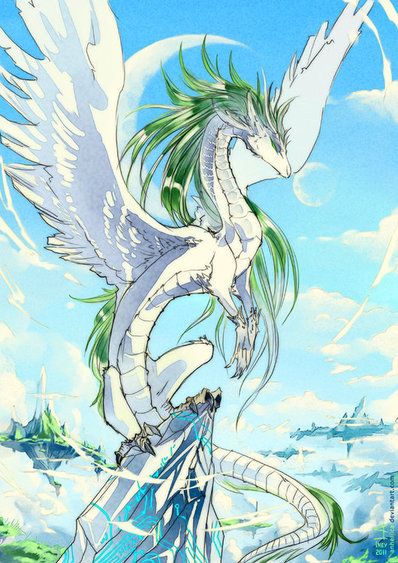 Full Name
: Drakonna ís vauva
Nicknames
: Drake, Drako, Na
Gender
: Female
Animal Counterpart
: Dragon
Age
: 25
---
---
Sexual Orientation
: Bi-sexual
Relationship Status
: Engaged to a wealthy dragon bispecies, but refuses to marry him.
Likes
: Freedom, music, having a choice, fighting (for some reason), walking through the city, her collection of pets, rebelling in any way possible, and riding horses through the streets for competition.
Dislikes
: The war, the idea that someday she will be fighting it, loosing a piece of her dragon's horde (she feels her own is very impressive), losing her friends, hateful situations, awkward situations, and most people that are above the common man.
Personality
: She is very rebellious at heart. This started mostly when she was engaged to Dautha, who she finds repulsive in every way; she started to leave the castle for the city more, and began making more friends with the ''common man''. Before, she was innocent and fragile, and played it to her advantage. Now, she remains so, but saves it for only when necessary. She does, however, retain a shade of humility - when she sees most nobles in the city, who would report to her parents and cause more restrictions (and possibly an earlier date to leave for the war) she hides herself.
---
---
Hair Color
: A snowy white. The colour of her dragon's scales.
Eye Color
: Blue, but if you look close enough, slight specks of green - where the dragon gets it's hair.
Height
: 5'7''.
Weight
: 135 lbs. From the dragon-y... muscle-y side of her.
Typical Clothing Style
: When she is outside of a battle-scenario, she prefers either rich Victorian styles or the ancient Japanese, from the land of Earth. She has a personal collection she bought off of a trader, who ventured to the homeland to see what he could find, and almost died - raising the prices significantly, and making them hers.
In a battle scenario, she loosens her clothing style, and more often than not grabs the first robe she spies and her sword, Dinte.
Distinct Markings
: She has several tattoos.
Her mother forced her to have this tattooed on her right side of her stomach.
Her hair is also permanently singed black at the end, due to a fire she tramped through.
---
---
History
: Spoiled at heart. She knows now the hardships of life, but before that, she was raised solely with dragons around her. It wasn't until the age of 10 that she knew other species existed; she looked out her window, when the septa was not looking, and saw a horde of sabre-toothed cats running through the streets. She made a scene, and her septa referred her to her mother, who scolded her - and thus forced her to have the tattoo, so that if she was to ever go in the city without her knowing, someone would know that Drako was a dragon.
After that, she started to go into the city more. It began with once a week, but once she met a unicorn, and made friends with him - even slightly crushing on him - she started to see the city more. Her parents had him executed, for ''endangering the lives of our daughter''. She was forced to watch, and slowly started to rebel. (At this point, she was 14).
Her parents had her meet Dautha at this point. She hated him from the first sight, and announced on her 15th birthday that they were to be married. She fled the castle for a week, flying in her dragon form - and grabbing Dinte - and leaving for the Highlands bordering the city. She found a clan of lions that aided her, until she was found by her parents once more, but she refused to let the clan be killed. Instead, she left peacefully for the city, thanking her friends and promising to visit, which she often does.
Several times Dautha tried to get them married over the span of the years. Several times he was let down. At some point, Drakonna considered marrying him to simply get it over with and to stop listening to his babbling, but she decided against the idea when she saw Lillian for the first time, when she was 23. After that, she truly started to avoid Dautha, to the point her parents locked her in her room and would not let her out until she agreed to finally marry him.
She was helped out of the castle by some of her parents and a sweet garden serpent, and left for the Highlands once more.
Now, Drakonna lives mostly in the city, occasionally visiting the castle to prevent the search party and leave the people safe, but avoiding whatever she can of the horrid black dragon.
Other
She always believed it ironic how his name means 'Death'.
---
---
From when she was younger. v