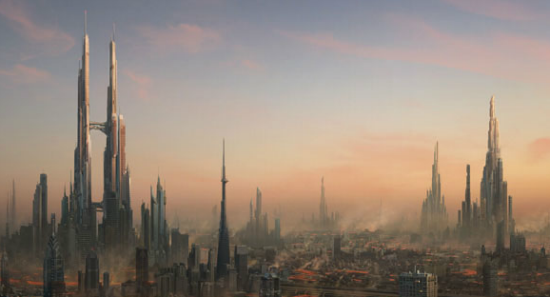 ---
The year is- well- fuck- no one has known the ending to this sentence in quite some time. Somewhere after the fall of civilization and the rise of city-states it all got muddled a bit. Scientists and Historians jab that it is more or less 2135, but that is just a summation of their countless hypothesis regarding the sky, the turn of the moon, the drift of the tide, the way the sun shines off of a gopher's ass- you get the point: its' all just speculation. What you can say it is: is that it is a Tuesday.
This Tuesday is a bit different than others. The hubbub about Glowtown seems less dispersed, and more centralized around the Northernmost Gate. Usually there are vendors throughout the winding corridors of streets, the sound of old clunking Rovers jostling about, a stale breeze of old garbage collecting in the dank allies, and the drizzle of fear mixed in with the notion of safety that every bright morning brings. The Stalker attacks hadn't been as frequent as-of late, but that didn't mean they weren't out there watching the walls of Glowtown with nocturnal orbs and bone-pointed teeth. Yet thoughts of the citizen's impending doom and/or death were vaporized for a moment as they looked out to a large Rover parked at the edge of the Gate. Usually crowds never happened- there were too many fucked up situations in this world to warrant such attention- but this Tuesday was a bit different. There had been whispers, slivers of whispers, gossip (both founded in truth and unreality), and a general knowledge that Reagent Keane was about to send a small squadron to the Ivory Tower.
Had speculation not been so high on their actual success a parade might have been thrown. Yet there seemed to be no such celebration as onlookers continued to well- on look- and the gate workers organized the petty but reliable rations on the Rover.
"Look Lady," a fellow stated to a rather formally dressed woman in fatigues. Her dark black hair was pulled into a low bun, and as much as her plum ripe features were pulled tight to seem severe- she honestly just looked like a lost puppy. "The Rover is only going to take you so far- we haven't been commissioned for the entire trip."
"I know," she remarked- and let those rose hued lips spread out into a sweet smile. "I specifically requested that you weren't. Of course you could always continue on- roll straight through the Badlands, the Radiation Farm, maybe even into Stalker Territory, and I've been hearing rumors about how the Doombringers are lurking about there." All of this was said with a cherry sweet staccato to her voice.
The man just blanched and nodded. "Just thought I would let you know."
"How gentlemanly." There was more than sarcasm to her voice, but it was hard to place what was truly there. Those digits came to her supple hips- that were attempting to hide underneath her fatigues but failing- and she stroked her pointer finger down the gun on her hip. The Lawmaker badge was always fastened next to it with the emblem of Glowtown emblazoned upon it. Of course it would do little in other city-states that didn't swear alliance to Glowtown- actually if anything it might start a bit of aggression if she decided to pull her gun. Fortunately all this woman had to be was a guide, and nothing more. Unless her life came into any form of teetering peril she would just stand back and let the other members of her crew get their hands and faces bloody.
"So you aren't the only one- right?"
"Right."
"Where are the others?" The man asked somewhat cautiously- expecting another tongue lashing.
"They'll get here when they get here I suppose. Punctuality really isn't a virtue in a world with no clocks."
Reagent Keane had met with all of his 'adventurers' separately over the past few days. Some were easy to corral into his office, and inevitably into his cause; but others had not been so smoothly coerced. They had each been offered a large sum of money, or whatever they wanted that was within his power to give them. Inevitably he had managed to procure five of the finest- or what he assumed to be the 'finest', because there was no real telling what the rest of the world held. And then he had given each of them specific instructions on
where
to meet,
who
they would be meeting with, and a surprisingly vague approximation of time (the morning).
Of course anyone that wasn't a native of Glowtown might have had a hard time navigating the streets, but given the sheer size of the city-state it was somewhat streamlined for getting form one place to the other quite quickly. There were several larger roads for smaller cross-town Rovers that led from the central 'City Hall' out to the very edge of the gates. From there were multiple slender tributary paths that branched off for foot traffic. Inevitably though each smaller road would lead to a bigger one, and from there it was left to just understanding your cardinal directions to get to the outer walls. Glowtown itself was a conglomeration of pre-apocalyptic architecture and newer buildings built on top of them and around them. It was probably one of the more update settlements, but like every place of living there were always slums that were crumbling around its' inhabitants and, uptown living that were made with the sleekest and newest materials. Yet no matter who you were or where you were from- today your eyes might have found themselves at the Northernmost Gates quite curious on who Reagent Keane was putting all his faith in to travel to the Ivory Tower. If you were one of these onlookers- later in life you could retell the story about the brave members of this team and the impact their actions had on the Wastelands for some time to come.
In the end- they would be a part of the
Wasteland Records
- in the chapter so simply named:
The Trials of Genetic Decay
.