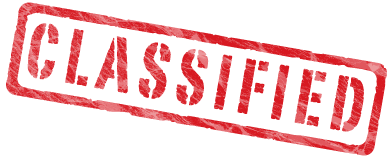 CANDIDATE RECORD


DATE: 0023052.M42
From the desk of Inquisitor Volsk Osbourne.
Citizen Identification Number:
64295-482-SCI9913
First: Caroline | MI:
N/A
| Last: Holsten
M: F:
XNicknames/Aliases:
N/A
Age:
29 (Terra Years)
Birthplace (City):
Scintilla Hive
Birthplace (Planet):
Scintilla
Birthplace (Sector):
Calixis
Birthplace (Segmentum):
Segmentum Obscuruss
Current Residence (Adress):
N/A.
Current Residence (City):
N/A
Current Residence (Planet):
N/A
Current Residence (System):
N/A
Current Residence (Sub-Sector):
N/A
Current Residence (Sector):
N/A
Current Residence (Segmentum):
N/A
:NOTE:
Ms. Holsten is a member of the Scintilla 234th Infantry Regiment, thus her residence has been terminated on Scintilla.
Blood Type:
B+
Height:
182 Cm / 6'
Weight:
78 Kg / 171 lbs
Eye Color:
Blue
Hair Color:
Brown [Kept extremely short].
Physical Appearance:
Caroline Holsten is a brawny woman with a slightly intimidating appearance. The left side of her face is deformed from steam and her left eye has been replaced by a biotic eye, and an explosion has caused a slap of steel to have been placed on the back of her head. Her body itself shows multiple scars stemming from knife wounds and bullets. She is composed mainly of slaps of muscle, however not enough to take away her femininity.
Tattoos associated with Scintilla's underhive gangers are seen around the wait and small traces of small drug usage has been noted.
Caroline is mainly seen wearing her Scintilla 234th uniform, consisting of black boots, dark blue trousers with a red line going down each leg, a white under shirt, a white tunic with blue trimming and white gloves, however she has replaced her kepi with a red barret with an aquila attached. Aside from the standard issued Guardsman weaponry, Caroline is known to unofficially "liberate" weapons after battles and is known to sell them to the Ratlings and black marketeers.
A medical checkup warns that damage to her head or eye could lead to small electrocution with the side effect of a strong headache. Otherwise she is fit for duty.
Psychological Profile:
Aside from a small
post war trauma
, Ms. Holsten is considered mentally healthy and ready for active duty.
During interviews, Ms. Holsten appears to be disciplined, having a general respect for the chain of command* and though she shows general distrust towards male officers, she appears to show a sense of respect given the male holds a respectable "attitude" towards her. Only on one occasion was she seen having a physical confrontation with another soldier after he referred to Caroline as a "Toy soldier".
Her military discipline is shown in her routines. She wastes no time doing her chores, is seen cleaning her weapons several times a day, as well as keeping a tight-scheduled work out to maintain her physical form.
---
:NOTE:
*Rumors have it that her hot headed nature has led to a few incidents involving verbal confrontation of superior officers.
---
Lastly, during Ms. Holsten's deployment on Zel Tertius (Calixis Sector of the Segmentum Obscurus), Ms. Holsten fought alongside the Luggnum 129th Armored Division against a horde of xeno Orks, and thus, from that she has developed a powerful hatred towards Orks.
Psyker (Check One):
Y: N:
X
If Yes What Category:
N/A
Psychic Abilitie(s):
N/A
Family:
-Father [Simon Holsten]: Unknown [listed as missing/presumed dead]
-Mother [Camilla Holsten]: Deceased.
-Younger brother [Erik Holsten]: Alive [Working at local factory]
Personal Funds/ Monetary Assets:
Est. 5'056 Thrones
Current Profession (If Applicable):
Sergeant-Major of the Scintilla 234th Infantry regiment
Skills and Aptitudes:
Caroline Holsten is as well drilled Imperial Guardswoman, and her background as a ganger has left her with a particular taste for fighting dirty when it comes to hand-to-hand. Her marksmanship is above average, and her street smartness allows her to improvise various deadly weaponry, from the simple molotov cocktails to grapeshot bombs.
Her greatest aptitudes would be her hot headed and stubborn nature. Given her time amongst soldiers, Caroline prefers actions to speak for themselves and unless given direct orders, she rarely backs down once she sets her mind on something. It has served both as a major advantage and disadvantage, as it is hard to get Caroline out of a fight once it is started.
Personal History:
Caroline was born in the underhive of Scintilla amongst gangers. She steadily gained a criminal record for ganger activity (mainly distribution of narcotics), and has been to prison on several accounts. While serving time, there was a shortage of volunteers to form the 234th regiment, and thus the government ordered forced conscriptions from the penal system, mainly those who had repeated offenses.
Initially, Caroline's ganger behavior conflicted greatly with the strict military discipline that her superiors wanted to instil, though she steadily adopted to the military life, funneling her ganger attitude against her enemies and her military disciplin to maintain order within her unit.
The Scintilla 234th was assigned to a light cruise and functioned as protection for Imperial trade routes, search and destroy patrols, and garrisoning various forts on 47 Kapella. During one of the sieges on 47 Kapella, Caroline's unit sergeant was shot down by a sniper and she stepped up and took charge of the unit, post battle she was officially promoted to sergeant.
While boarding a xeno ship [Dark Eldar, specifically], a stray shot caused a pipe to explode and shoot boiling hot steam at the left side of Caroline's face, permanently scarring her and blinding her left eye; during the battle, she lost control of her temper and led an unpredicted charge against the xenos, causing mild casualties though ending the stalemate. Though scolded for her actions, she was nevertheless promoted to sergeant-major and assigned to create a shock-trooper unit, specialized in close quarter combat, that she would lead during boardings.
During their deployment to the Imperial Colony Zel Tertius, the 234th were meant to be merged with the Luggnum 129th armored division, a terrible miscommunication led to the 234th ship to be shot down by Ork vessels and their regiment was spread far and wide across the colony's main continent.
Company Captain Tira Briggs took initiative and led her five hundred, or so, foot soldiers to the rendezvous point of the Luggnum 129th. As the 129th was composed mainly of male soldiers, tension between the two regiments flared up despite the threat of an ork invasion.
Detailed reports for the battles during the 234th & 129th time on Zel Tertius are scarce and dated far between and considered unreliable, thus no official summery of the regiments' participation of the war was filed; only the extraction reports gives a detailed insight for how the two regiments eventually started working together. In the report, it states that an ork grenade exploded near the back of caroline's head, forcing her to be evacuated immediately.
She spend several months in field hospital having both her head and previous wounds properly stitched up, as well as giving her a maintenance of her biotic implants.
Intelligence Quotient:
108
Neural Wavelength Frequency:
20
Spatial Reasoning Score:
47%
Linguistic Apptitude:
37%. (Low Gothic, Underhive Slang, & basic military code).
Check One (Inquisitorial Use Only):
Located:
[√]
Secured:
[√]
Deceased:
[ ]
Disqualified:
[ ]