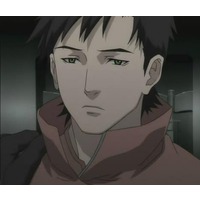 Nicknames: N/A will be added as the rp progresses.
Age: 19
Gender: Male
Mutation(s): Jackson has the ability of toxigenesis. This means that he has the ability to create various poisons with a variety of effects ranging from paralytic, hallucinogenic, or death inducing. The downside to this ability is that, like other animals capable of creating poison, the use of this ability is exhausting and takes a while to build back up. This natural creation also provides a level of immunity to toxic substances however it is also harder for painkillers and other medicine to take effect.

To deliver the poison he has hollow, retractable claws on his fingers, these claws are similar to Sabertooth's claws in the way that they are fairly small. The downside to having hollow claws is that they are easier to break and take a considerable amount of time to regenerate.

He has a high level of flexibility similar to that of a contortionist, this isn't really a super-human ability as much as it a high level human ability. Obviously, staying contorted for too long is very uncomfortable.
Eye Color(s): Jackson has harlequin green eyes. Harlequin green is a shade of green between green and yellow.
Hair Color: He has short cut black hair.
Height: He stands at the slightly above average height of 5'11.
Other features: He doesn't have any very important facial marks, all though he does have a few dark marks along his cheeks. His finger tips are heavily scarred from his claws popping out.
Clothing: Jackson dresses in black jeans, a blue t shirt, and white sneakers.

He is a bit of a sadist when it comes to people that would do him harm, having a tendency to describe EXACTLY what a certain poison will do the body to the victim. He is nicer to his friends, although he can still be a jerk. He is fairly independent, only asking for help when the odds of doing it by himself are extremely low.
Favorite Color: Green

Likes:
Cloudy days
Fridays
Studying animals
Fishing
Freedom
Dislikes:
Doctors
Jails
The government
Summer
Mondays
Weakness:
Fatigue due to poison usage.
Resistance to painkillers and other medication.
His claws can be broken more easily than a solid claw.
Fears:


Surgery
Needles
Losing control of his toxigenesis ability
[size=150]
History:
Jackson was sent to the facility at the age of 15 after accidentally poisoning a bully at his school. Pharmaceutical companies frequently pay his 'visits' so they can use the varients of venom he can make to do more research or create more anti-venom. He has kept some of his more potent venoms a secret.