Welcome to the beginning and, perhaps, the end of your life.
Gagra, Russia. When most here the name, they think of the abandoned resort town—if they think of it at all. Torn by war years ago and abandoned to nature ever since, the town is largely unpopulated. Even in its more bustling days, though, no one knew the secrets it held just twenty minutes north of town. Nestled in the rural hills of Russia is the world's most prestigious espionage academy.
It doesn't matter a student's nationality or political status—the school claims to hold no political stance, especially not one regarding the United States, Britain, France, or the former Soviet Union. It doesn't matter a student's history or his relative wealth or poverty. All the academy is looking for is talent.
Founded on the brink of the first world war, the academy has become a magnet for any aspiring agent who's looking to make it in the world. Real names are never used; in fact, any hard data on the students is burned on the first day of school. Should you attend, know your privacy is valued in the utmost. But, then, as a student, it is in your best interests to guard your personal information, yourself. We aren't responsible, should a leak occur.

Students are housed in secure facilities equipped with bomb sirens and shelters.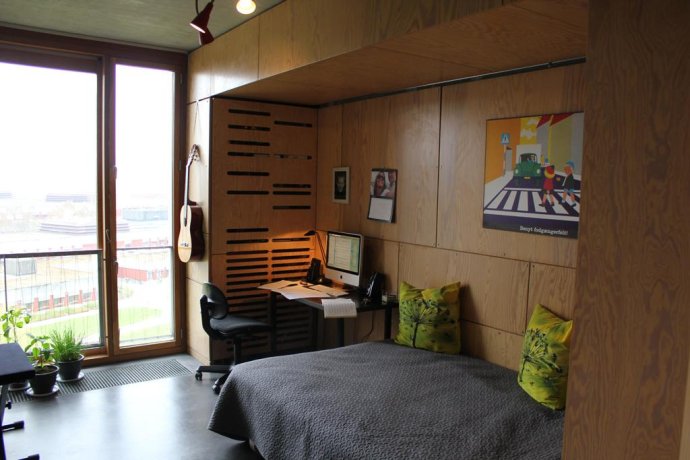 All students room with two to four roommates, unless otherwise specified.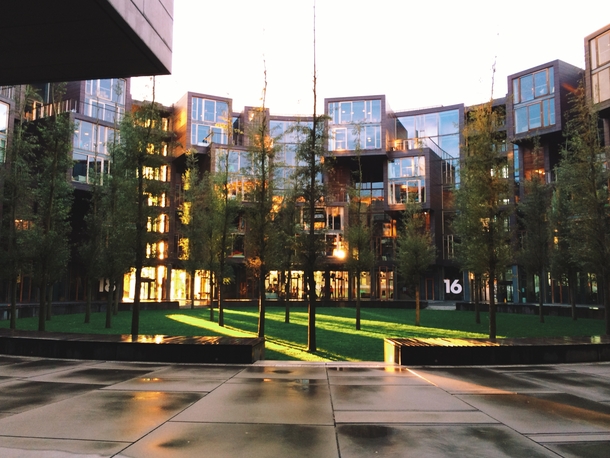 Students are invited to practice on numerous green spaces or inside the state-of-the-art gyms on campus in their free time.
Frequent field trips to the abandoned city simulate real-world experiences in training.
The students are divided into three major classes, depending on interest and skills. Though every student learns parts of all three, students gain a chance to specialize in any one discipline of the art of espionage: Infiltration, Technology, and Assassination.
Infiltration
is the art of assimilation. Students in this class specialize in disguise, acting, and carrying out stealth missions and operations. All students train rigorously in these skills, but INF students tend to be the most chameleon-like of characters, well-versed in the ways of society and the human psyche alike. It is by far the most common major.
Technology
is the study of espionage technology. From drones to pen guns to poisons to hidden cameras, these students are the brains and the makeshift braun hidden in the infiltrator's pockets. They study skills such as network infiltration and mission coordination. These types are the brilliant, leader-like types with a strong knack for tactics and plotting. TEC is less common a major than INF, but it's still a large portion of the students.
Assassination
is, by far, the rarest of majors. To kill is an art that requires both training of mind and of matter. These students, though often the dark, strong types, are the most varied. The standards are rigorous, as is the course, and discipline and a willingness to to anything is elementary to success. ASN has no particular type of person; as it requires a special examination before acceptance, it is the smallest, most selective course, but it is often said to be the most rewarding.
There is a challenge-like exam given to the entire student body at the end of each weak, where pairs of two will be set to complete a task and scored accordingly. There is also a final semester exam and a year-end final.
Sign-ups are free form. Please include the following:
Name:
Age:
Sex:
Major:
Nationality:
Image of Character:
Hair Color:
Eye Color:
Height:
Physical Description:
Personality:
Skills:
Weaknesses:
History:
Taking place in...
0 posts here • Page 1 of 1
0 posts here • Page 1 of 1
Arcs are bundles of posts that you can organize on your own. They're useful for telling a story that might span long periods of time or space.
There are no arcs in this roleplay.
There are no quests in this roleplay.
Here's the current leaderboard.
There are no groups in this roleplay!
Welcome home, Promethean. Here, you can manage your universe.
Arcs are bundles of posts from any location, allowing you to easily capture sub-plots which might be spread out across multiple locations.
You can create Quests with various rewards, encouraging your players to engage with specific plot lines.
Settings are the backdrop for the characters in your universe, giving meaning and context to their existence. By creating a number of well-written locations, you can organize your universe into areas and regions.
Navigation
While not required, locations can be organized onto a map. More information soon!
There are no groups in this roleplay!
By creating Collectibles, you can reward your players with unique items that accentuate their character sheets.
Once an Item has been created, it can be spawned in the IC using /spawn Item Name (case-sensitive, as usual) — this can be followed with /take Item Name to retrieve the item into the current character's inventory.
Give your Universe life by adding a Mob, which are auto-replenishing NPCs your players can interact with. Useful for some quick hack-and-slash fun!
Mobs can be automated spawns, like rats and bats, or full-on NPCs complete with conversation menus. Use them to enhance your player experience!
Current Mobs
No mobs have been created yet.
Locations where Mobs and Items might appear.
You can schedule events for your players to create notifications and schedule times for everyone to plan around.
Add and remove other people from your Universe.
The Forge
Use your INK to craft new artifacts in We Are Nightfall. Once created, Items cannot be changed, but they can be bought and sold in the marketplace.
Notable Items
No items have been created yet!
The Market
Buy, sell, and even craft your own items in this universe.
Market Data

Market conditions are unknown. Use caution when trading.

Quick Buy (Items Most Recently Listed for Sale)
None
Discussions
Topics

Replies
Views

Last post
Most recent OOC posts in We Are Nightfall
Quick question: When will we be starting? Are we waiting for a minimum number of characters or is this just a time lapse thing?
This is the auto-generated OOC topic for the roleplay "
We Are Nightfall
"
You may edit this first post as you see fit.