---
---
---
---
⌈

"Get out my way. I'm coming through."

⌋
---
---
7 Years Old || Lukas Graham
Run this Town || Lucy Hale
My Give a Damn's Busted || Jo Dee Messina
It's my Life || Bon Jovi
---
---
---
---
⌈

"Ah, the basics of life. Life is nowhere near basic in my opinion."

⌋
---
---
⌈Nickname⌋
Tavia || Used by Everyone

⌈Age⌋
23; Twenty Three

⌈Gender⌋
Female

⌈Sexuality⌋
Bisexual

⌈Relationship Status⌋
Recently Single

⌈Occupation⌋
Actress

⌈Apartment Number⌋
4B

⌈Face Claim⌋
Alice Greczyn
---
---
---
---
⌈

"Ready for my close up."

⌋
---
---
⌈Hair Color⌋
Dark Brown

⌈Eye Color⌋
Brown

⌈Skin Tone⌋
Tan

⌈Height⌋
5'7"

⌈Weight⌋
115 lbs.

⌈Physical Description⌋
Octavia has more of a feminine look to her. She is proud of her femininity and shows it off in skirts, dresses, shorts, fancy tops, etc. Most of the time she can be seen in boots throughout the duration of the cooler months and in the warmer weather she wears flip flops, heels, and sandals. She prefers to keep her makeup more on the natural side, mainly because she feels that the colors that stand out never look good on her and that the natural beauty is always the best. Octavia does have her bellybutton pierced, along with her ears. Octavia currently has one tattoo, roman numerals of her birth date on the inside of her left wrist. She hopes to receive a couple more shortly.
---
---
---
---
⌈

"I like sugarplums and candy canes."

⌋
---
---
⌈

Habits
⌋
❖ Running fingers through her hair
❖ Biting bottom lip
❖ Never stands/sits still
⌈
Likes
⌋
♥ Watching the night sky
♥ The sound of the ocean
♥ Shopping Sprees
♥ Cappuccino
♥ The color blue
⌈
Dislikes
⌋
✘ Being judged without being known
✘ Being lied to
✘ People pretending to be someone they're not
✘ Useless drama
✘ Being put down for who she is
⌈
Hobbies
⌋
✪ Acting
✪ Reading
✪ Browsing the internet
⌈
Fears
⌋
⌘ Losing out on her dream
⌘ Falling
⌘ Drowning
---
---
---
---
⌈

"Wanna get to know me? Here goes..."

⌋
---
---
⌈Personality⌋


Open Minded

|

Kind

|

Trustworthy

|

Strong


Octavia has always been very open minded about everything. She looks at things from different perspectives and tries her best not to judge anyone on things they have done in the past or on who they are now. She feels that you need to have an open mind in today's world in order to understand things and get through life easier. Some things you just can't do anything about and other's you can completely avoid if you keep your mind open to the world around you. Of course with Octavia's open mind there have been times she has gotten in trouble. But over the years she learned to keep herself more under control.

She is the type of person who would willingly take a bullet for the ones she cares about and she is always open to help anyone, even if they're a stranger if there is any way that she is able. Octavia hates seeing people going through tough times and if there is something she can do to help, she will drop everything she is doing at the immediate moment and make sure she takes care of the situation.

She is also one of the most trustworthy people you could ever meet. Octavia is like a diary to the public. Any secret that is told to her, she keeps to herself no matter what. Even if things get rough between herself and the person she still keeps the secrets to herself. She knows how it feels to have secrets get spilled about her so she would never want to put anyone else into that situation. If it is able to be avoided, she does her best to make sure it is.

Throughout Octavia's life she learned that she needed to be strong. So many things can be thrown at you in life that sometimes you just have no other choice than to just stand back and watch things unfold. She always keeps her head held high and doesn't panic. Whenever she does break down it will most likely be for a very good reason. She has never been the kind of person who turns everything into a dramatic scene. Even though she enjoys the drama on screen, she prefers to keep it out of her personal life.
---
---
---
---
⌈

"The story behind why I became who I am. This should be interesting."

⌋
---
---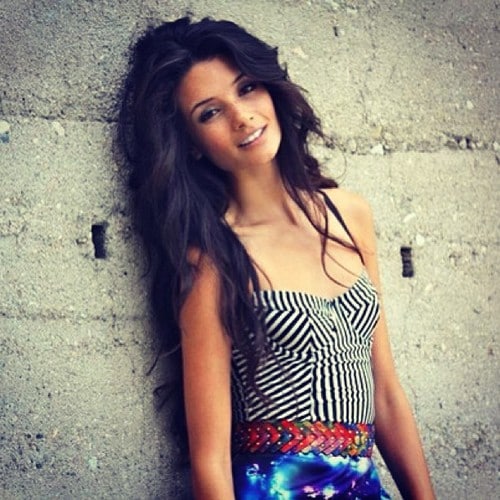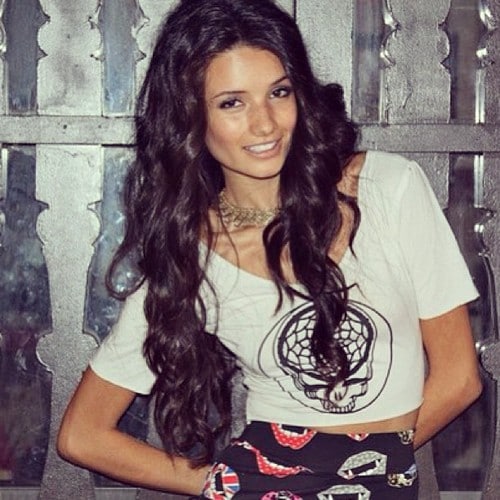 ⌈History⌋
Octavia Scarsi was born June seventeenth at three forty seven in the morning in New York City. Although she was born and raised in New York, she wasn't raised into a life of wealth or fame. Instead her family lived in poverty. A few times her family became homeless and had to take shelter in hotel rooms until they were able to get back onto their feet. Most of the time this was because Octavia's father would gamble all of their money away because of his gambling problems. This resulted in a lot of drama back at home between her parents. Whenever her parents argued, which was almost everyday, sometimes throughout the night she would put her headphones on and blast her music loud enough so she wouldn't have to endure the yelling.

Sure her life back at home was never picture perfect, but she had two parents who loved her and always made sure she had food in her stomach and clothes on her back. Octavia loved her parents, regardless of the troubles she endured while growing up. After all, in times like this you need to stay strong and stay as close to one another as you possibly can. When it came time for her sixteenth birthday, she started looking for a part time job so she would be able to help her parents out back at home. After a couple months she finally landed her first job as a waitress and worked nights after school. Whenever she got home from work she would do her homework then repeat her schedule the next day.

Octavia's life in school were the complete opposite from back at home. She was one of the popular girls because of the way she looked. Honestly she never really cared for this reputation. Even though she has high confidence in the way she looks, she was never the kind of person to take advantage of it or believe she was better than anyone else. Instead she treated everyone, regardless of who they were or what they looked like the same way. Octavia's first two years of high school she was a cheerleader, but during her junior year she had to drop the sport because she didn't have enough time for it when it came to dealing with her job and other personal things back at home. She was upset about this at first, but she needed to do what had to be done.

Once cheerleading was dropped from her life, she found herself a new passion, acting. Octavia began participating in town plays whenever she had the spare time. When she graduated from high school she decided to go out and start auditioning for commercials, movies, and television shows. Any job, big or small she would be happy to receive. After all, she knows how cutthroat the life can be in New York when it comes to pursuing fame on any level. It takes a lot of hard work to get where you want to be and she would be willing to go through anything to be known world wide as an actress. Currently she has a small part in a television show and she hopes that her acting will be good enough for the writers to keep writing her character in. Dreams can come true only if you work towards them, right?
---
---