"It has always seemed strange to me... the things we admire in men, kindness and generosity, openness, honesty, understanding and feeling, are the concomitants of failure in our system."

— John Steinbeck
---
Role:
The Dreamweaver - Illusionist.
Gender:
Male.
Age:
23.
Physical Description:
Slim and gentle-figured, Donovan is more a swimmer than a runner, though he's not the most muscular of people, regardless. He stands at 5'8'' and weighs 146 pounds, appearing neither too thin nor too thick. He has somewhat broad shoulders and a narrow waist that can give a generally balletic appearance. Paired with the makeup of his hands— small-wristed with large palms and long, tapered fingers, the nails of which are perpetually chipped— he can seem almost feminine at times. Donovan leaves his hair somewhere between his chin and his shoulders, letting it fall into its natural curls and waves and taking to it little more than a comb and some water in the mornings. Physically, he has a clean-enough overall appearance that he can afford to play with the longer hair and some stubble.
Donovan's appearance, it seems, is one of a man of balances: masculine and feminine, clean-cut and rough-around-the-edges. Everything, from his eyebrows to his decidedly hazel-green eyes, seems to balance something else out. He has a straight, somewhat prominent nose passed down from his father and his mother's wide smile. His facial structure, though not sharply defined, is well-situated and sits well with his overall appearance. Donovan's skin tone lies somewhere in the middle of the spectrum, neither particularly fair nor noticeably dark. He has both Russian and Scottish blood in him, but the Russian takes slightly more prevalence in his facial features and the Scottish in his hair. It's lamentably thin and can look limp and somewhat
strange
, given the wrong weather. Also paying homage to his Scottish ancestors is the fact that he sunburns unfortunately quickly without sunscreen or shade. As mentioned, he isn't particularly pale, but he's more one to burn than carry a tan. The upside of having 'sensitive' skin like his is that he could probably grow a respectable beard without much trouble if he wanted to.
Of course, that's when all's going well. There are times, especially when the bills are getting bad, that he'll start to forgo certain things. His clothes can appear stiffer from time to time when they're washed in a sink to avoid the heat and the gallons of water, and sometimes the only clean clothes he'll have will, though once a stark, chemical white, be something around the color of dishwater in hue. "At least it matches my eyes," he'd joke, although it's sometimes very unfortunately true.
Fashion Taste:
He
tries
to dress classy, but he's a man on a budget. Donovan will often be found in third-or-more-hand blazers, bargain bin white shirts, and slacks he arguably pulled out of a dumpster, but when he's wearing a tie, it's off by noon, and he's a habitual unbuttoner of collars that are meant to stay up. Having lived in Minnesota temperatures most of his life, it's not uncommon to find him with a heavy coat and a beanie over everything. He's a lover of knockoff Ray-Bans and wears nothing but boots as his shoes of choice, having paid patronage to the same Wal-Mart for them since he can remember. If he ever wears anything other than his usual uniform, it's plaid and cargo pants. But that's an
if.
Face Claim:
Ben Barnes.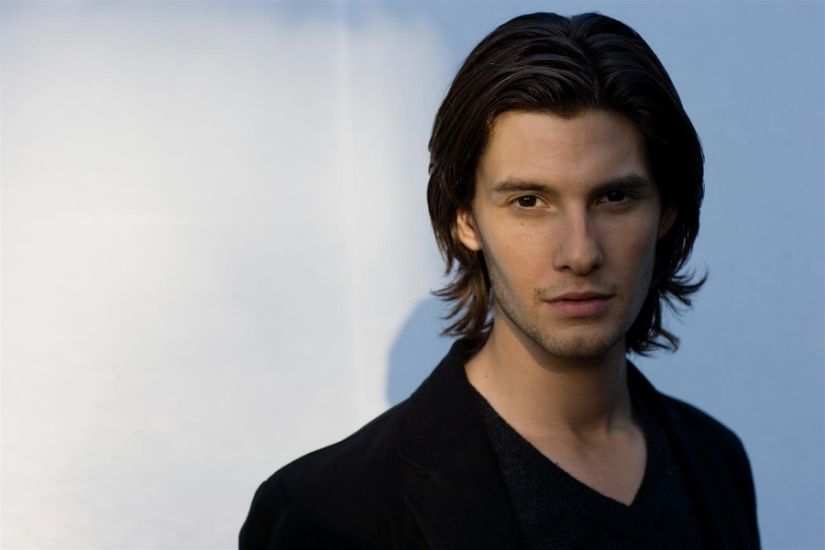 ---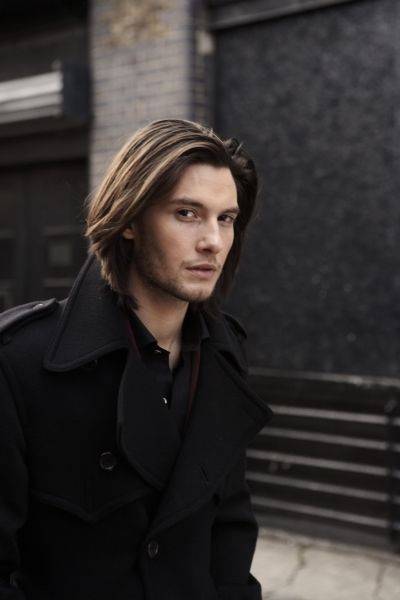 Skills:
[+]

Liar, Liar, Take Me Higher.

Playing into his illusionist's ability, Donovan is a skilled actor, charmer, or manipulator— whatever you'll call it. He's used to getting what he wants no matter what it takes. Often the last suspect to come into the equation, it's as though he can silver-tongue his way out of anything. He has a way with words and can mold his face into any expression he needs, be it a grin or a grimace. That said, with great power comes great responsibility: it's easy to guilt Donovan after he's done something bad, and after the most swaying of performances he feels the impulse to apologize for what he's done even if others would never have expected him to need to. He's also a master of mocking voices and accents.

[+]

Live and Let Be.

Regardless of how he has been wronged, Donovan has a tendency to forget past conflicts and reach for something better and more productive. He forgives easily, and because of this he often makes himself vulnerable around people he shouldn't. He's a pacifist by nature, friendly and avoiding conflict at all cost. If he must be driven to conflict, he himself will be extremely conflicted inside about doing so. Immediately afterwards, his impulse is to attempt to reconcile both sides and to try to start anew. It's earned him a good many scars.

[+]

A Hunter's Step.

Donovan has a light footprint, be it on the earth or in a relationship. He's a remarkably gentle person and can't bring himself to harm or injure— a manifestation of his politer side. Having lived just outside the city most of his life, he's experienced with firearms and knives and knows a surprising lot about hunting for someone so adamant about animal rights.

[+]

Life Like a Song

Provided he sets the words to music or at least has it playing in the background, Donovan is able to memorize any number of texts word-for-word with almost impeccable recall. To recall the information, however, he needs to at least hum the song again.

Weaknesses:
[+]

A Gentleman's Creed.

Donovan is extremely polite. Under many circumstances, possessing such a trait is hardly a weakness, but the fact that Donovan is inescapably kind to every person he comes across has landed him in more trouble than it's worth. Donovan will always, without fail, stop for the street rat on the side of the road or hand the poor prostitute his pocket change when she saunters up to him on his way home. In this way, he's a bit of a sucker, guilted easily into giving what little he has to anyone who can strike his pity.

[+]

A Duty of Truth.

Though Donovan is extremely good at lying, his honest nature never truly lets away with deceiving someone, especially if it would hurt another. Every time he lies, he's compelled to apologize and rectify his mistake. If he doesn't, the guilt eats away at him for as long as he remembers the situation. In essence, Donovan can lie well, but he can't actually lie.

[+]

Faith and Smoke.

As a person who, himself, doesn't tend to stay a liar for long, Donovan is quick to trust others and is often led astray because of it. He's earnest but gullible, eager to do the right thing but too often fooled into doing something he'll feel awful about for days on end. He's sure to make himself a trustworthy person, and, on some level, he expects others to do the same.

[+]

What Journey of a Man.

It's not that Donovan doesn't receive the attentions of women— in fact, some would say he's quite well-off, in terms of both looks and personality (provided he's been able to wash his clothes in the last month). That said, he's afraid of of building anything more than a platonic relationship with a woman because he worries that he'll end up hurting her despite any precautions he might take. One thing he hates is to see pain in others, and even worse would be to be the one causing it.

Mannerisms:
[+] Sorry's a Promise. If he's learned from years at the bottom of the barrel, it's that everyone's deserving of respect. Because of this, Donovan apologizes like no other man. Some have joked that it's because he's Minnesotan, which is damn near close enough to Canadian, but it's less his local identity and more his upbringing that's made him as seemingly self-conscious as he is today. He's easily guilted, and when he feels he's done wrong, Donovan will attempt to rectify the situation by any means available, apologizing all the while.

[+]

Ink is My Legacy.

Donovan's hands are constantly written-on with reminders for the day. Though he can memorize vast quantities of text at will, he has a tough time remembering the little things if he doesn't jot them down. He's often been told to buy a notebook, but hands are more convenient— and they're hopefully always there.

[+]

One-Track Train Tracks.

Donovan is obsessive about whatever he's thinking of, working at it until he's finished and then moving straight to the next task. He's a terrible multitasker, but if he's asked to do something, he'll get it done. With that in mind, he tends to want things done here and now, making him a bit impatient and pushy, at times. Additionally, because of this, he's hard to sway with seduction, as he's usually busy with other things.

[+]

Sleepyhead.

Donovan is the master of falling asleep in inappropriate places. Be it a roof, a tree, on horseback, or on the tip of an iceberg, he's probably fallen asleep there. He's a light sleeper, so he doesn't stay put for more than four hours at a time. Paired with his obsessive nature, he makes a fine watchdog.

[+]

Let it Be.

Animals instinctively hate him because he, according to them (but thankfully, not people), smells like cats, but Donovan has a soft spot for animals he's never quite been able to shake. Animal abuse both pisses him off and sickens him.




Likes:





[+] Being outside in the sun.
[+] Climbing things and being in high places.
[+] Napping— preferably while doing any of the previous.
[+] Cats and other small, furry things.
[+] Being in the company of friends.
[+] Exploring and seeing new things.
[+] Swimming.
[+] Being warm.


Dislikes:





[+] Being woken up.
[+] Being preached to.
[+] Confined spaces.
[+] Seeing people hurt.
[+] Having to compromise for no good reason.
[+] Being stuck, literally or figuratively.
[+] The dark.
[+] Being completely ignored.
[+] Strictly conservative rules and families.


Fears:





[+] Whores. He can't trust girls who hurt themselves like that.
[+] Hurting someone he loves.
[+] Losing himself in all his illusions.
[+] Not being able to ever stop running.
[+] Losing his mind.
[+] Digging himself into a hole he can't crawl out of.
[+] Becoming a villain in the eyes of others.
[+] Dying without something to leave behind.
[+] Getting drunk and losing control of himself.





---




Personality:

Donovan is a kind man, never without a smile or a compliment to dish out. Regardless of who he actually sides with, he dreams of peace between the warring, doing his best to get along well with everyone he meets. Because of this, it may seem as though he's easily used because of what might seem to be a desire to please, but one should be warned: he's stubborn in his patience, and he knows what he wants. Though he's kind, it is a somewhat selfish desire; his own happiness depends on that of the others around him. That said, it's not hard to make him feel guilty about almost anything he's done. If he's determined, playing on his soft heart is the way to lead him astray. If he sees unfairness, he'll rectify it; if it's pointed out to him, he's trusting enough to do the same without a second thought. Though he's not the strongest of the group in terms of physical prowess, he's skilled in shooting and swaying hearts to stop fighting. He prefers the latter, of course.

Additionally, Donovan is something of a rugged, dogged soul, used to taking abuse both physically and mentally. He can spring back from any insult, and he himself isn't hurt easily— though any hint of unfairness, sexism or other kind of prejudice will set him off like a match to fireworks. Donovan has a masterful attention span and doesn't give up easily; everything he does, he wants to do well and thoroughly, leaving no corner unsanded and no stone unturned. This can sometimes lead him to go too far, risking himself and others for the sake of some other cause. When the good of one against the good of many are pitted against each other, Donovan may have a tough time deciding between the two.

Surprisingly, for all the kindness in his heart, Donovan has had little experience with women. He's made a good many friends over the years, but nothing has ever quite lead to romance. Donovan isn't the most romantic of people, letting his feelings show through in acts of caring and nothing more. The few times he has begun to fall for a woman, it showed itself subtly, through flowers and words that put a smile on her face. Donovan puts no one before anyone else, so letting love show through his strict equality is something of a challenge for him. Because of this, his feelings and his relationships alike rarely extend beyond platonic. He doesn't fall in love easily, and even when he does, he feels that the best way to go about it is to collide gently as individuals, even if it is slow, rather than sweeping her off her feet before she's ready.

As for his abilities, Donovan, for now, uses them sparingly. He feels dirty inside when he lies to people. Though he has the ability to create sights and sensations at will, he has promised himself that he's never to be corrupted by his own power, lest he use it for less-than-pure reasons. He sometimes has trouble grappling with what he is, as the very thought of an illusionist is built on the concept of a lie. He prefers to live his life as a human, even if he does live poor-and-cheap, scrounging up what he can between paychecks. When his work as a magician is truly scarce, he takes to performing in the park, which can turn out a surprising amount of profit in a single day.



---




History:

Donovan Greene Katenka was born in the earliest days of the year century to a Russian expatriate and his Minnesotan wife in a tiny town just northwest of the Twin Cities. Compared to his father, a towering man built for temperatures that could freeze spit before it hit the ground, Donovan was a tiny boy, taking more after his more diminutive, mild-mannered mother in terms of appearance. Despite his size, however, Donovan was raised a resourceful and hardy child, learning to fend for himself and his father through hunting at a young age in the sparse, deserted woods on the outskirts of town. His father was a stern man who grew kinder with drink, and he, though an imposing figure, was forgiving beyond his appearance after years in a Siberian prison he wouldn't speak of. Donovan doesn't know to this day what crime his father was sentenced for, but conditions in the prison were harsh enough to leave him dreaming each day of escape across Alaska to the other side of the country. He lived out his sentence, and in time, he brought himself to move first to Canada and then to the United States.

Donovan was a seemingly plain child in his early years, taking after his mother with his mild temperament. He enjoyed reading over her shoulder and following her around the house, taking part in whatever pint-sized chores his hands could manage. As a child, he grew especially close with those around him, and, as such, he learned early on the need to respect and care for. He kept to himself, for the most part— although he loved to tell stories.

Things started to change when Donovan was five. He'd learned to read the summer of the previous year, and he was about to leave nursery school when he caught the scorn of his teacher. Day in and day out, he spoke with imaginary friends, rarely socializing with the other children and instead keeping to himself and the friends only he could see. When the teacher called him over to talk about his social mores, he only stared at her quizzically, as though she were the odd one out for calling his friends imaginary. Sighing, the teacher simply passed him off as an especially imaginative child and moved on.

The problems began to come when Donovan didn't grow out of his phase of 'seeing things.' The 'things' had become more numerous over the years, expanding to a range of cats, songbirds, people, and a menagerie of other creatures over the years. He'd refuse to accept they weren't real and even lapse out of reality, at times, eventually leading psychologists to a conclusion that the boy was afflicted with childhood-onset schizophrenia. As he wasn't suffering from psychoses, he wasn't medicated, at the time, but his parents continued to attempt to convince him that the world that hung just beyond his gaze wasn't real.

On his twelfth birthday, his mind was set on proving them wrong. The creatures in his imagination had begun to speak to him, telling him that if he thought hard enough they would become real. He pushed them off for days, then weeks, then months until he was surrounded by family on his birthday. It was on that day that they shouted the loudest, and it was on that day that his 'illusions' first appeared to those around him. Only Donovan's mother, father, aunts, cousins, and uncles paid witness to the strange apparitions that appeared that day, but it hasn't been spoken of since. After the occurrence, Donovan, much to his lament, began to drift farther and farther apart from his family and peers. He spent his teenage years in near solitude, speaking only with the people he imagined and bringing himself the camaraderie of scents, sights, and sounds only he could feel. With time and practice, the involuntary illusions affecting only Donovan began to fade, leaving him decidedly not schizophrenic and very much the shunned young man of the small town.

Donovan just barely graduated and moved away the first chance he got. With neither the money nor the will to pursue college, he took up life as a performer, and for the past five years he's made somewhat of a name for himself as a magician and an illusionist, creating a show of sights and sounds for the enjoyment of the masses. He's long since convinced himself that it's not wrong to use his abilities if it gives others delight, and stimulating the parts of his brain that create the illusions enough keep his hallucinations at bay. He's been just barely eking out a living for himself, but he's fine with himself the way that he is— even if he is being somewhat constantly found out and chased.



---




Equipment:





[+] A deck of completely legitimate playing cards, used for performing card tricks.
[+] An extremely worn-out tie.
[+] A wallet containing only coupons and cash.
[+] A small pocket underneath his clothes containing emergency cash and coupons.
[+] A knife, with which he also performs illusions. It's old, cheap, and dull.
[+] His (free) public bus pass.
[+] His bike and a cheap, flimsy lock.

About Donovan's Ability:
Donovan is an illusionist, able to create sensory information at will. It's unclear how his ability works, physically, but via mental command he's able to replicate sensations he himself has experienced. The sensations are only as accurate as he renders them in his mind, so his ability loses a large amount of fidelity as he has more and more things to concentrate on. For the most part, he only employs the visual aspect of his ability, as it's the simplest and easiest to render, with sounds following a close second and smells and touch rendered extremely difficult. He doesn't have much use for the sensation of taste.
While he's using his ability of illusion, Donovan often loses touch with the world around him, as he's deeply lost in thought and concentration. Additionally, he can't create illusions of human faces or bodies in general, as the mind is never able to fully visualize the human body. Even with the image of the illusion he's to create in front of him, the act of visualizing and projecting such a complex thing would sap his brain's energy in minutes. Even using the simpler aspects of his ability drains him physically, which accounts, in part, for his odd sleep patterns. If he's not in good health and well-rested before creating any kind of illusion, it will seem deformed and out-of-focus. His range, which is normally around fifteen to twenty feet on a two-hour nap, can shrink to only three or four, and the amount of people he can project them onto reduces drastically, as well
Interestingly, Donovan feels all the sensations he creates regardless of whether or not he's projecting them on himself. If he creates a physical sensation of pain or cold, he'll feel it himself, and if he were to choose to create an unpleasant noise, he'd hear it, too. If he doesn't use his ability enough, his mind will begin to offset its energy by creating illusions only he can see— which caused the initial diagnosis of schizophrenia during his childhood.