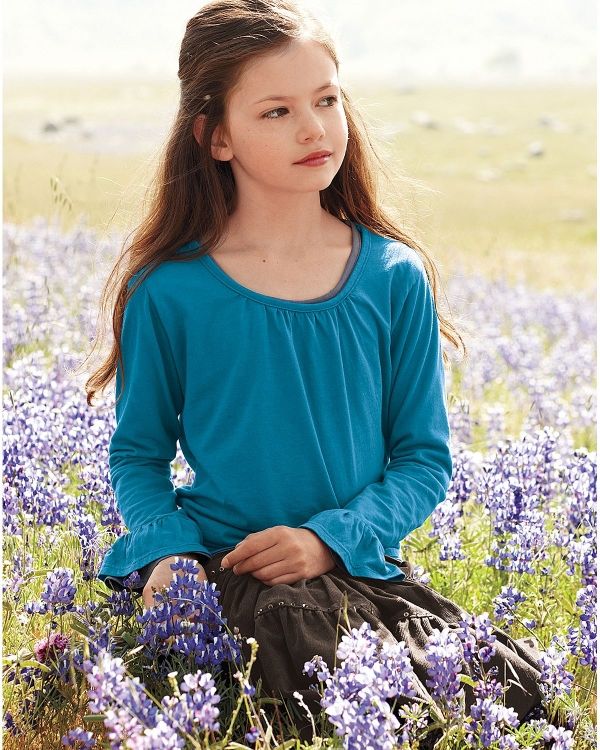 "Memory is deceptive because it is coloured by today's events."
—Albert Einstein
---
Role:
The Memento.
Gender:
Female.
Age:
Twelve.
Physical Description:
Elsie Mayfaire Reid is an uncanny little girl, with large hazel eyes that catch the gaze and a face too symmetrical to be real. Small for her age, at just over four and a half feet and eighty-five pounds, she often seems younger than she is on first glance. In her eyes, however, captivating as they are, is something cold, calculating, and eerie. Few ever hold her stare for long, and those who do let their gaze flicker away with some new thoughts about the girl burrowing themselves into the backs of their minds. Elsie is an odd one.
At the age when many girls look more womanly than their parents would hope, Elsie retains her childlike appearance, with a round face, oddly large eyes set with dark brown irises, and a good amount of baby fat left on her bones. She's a strong, healthy girl with a flush to her cheeks and enough life for a person and a half in her bones. She hasn't hit her growth spurt yet— a fact her father's somewhat relieved to know— but she does stand like a grown woman of her own, something that can seem a bit off-putting to those who've never met her.
Elsie is dressed like a doll. Frilly dresses, long coats, tights, stockings, Mary-Janes— what was once a coddling father has turned Elsie into a classily stylish girl. As she still fits into sizes from most children's stores, the dresses she wears are high-cut but somewhat short on her legs, giving her yet another straddling of the line between child and adult. Though short, she's long-limbed, built for propulsion sports like running, which she despises, and swimming, which she excels at. Her hair, dark brown with waves, the occasional curl, and a handful of summer highlights from too much saltwater and sun, is often braided into two plaits or pulled back into twin pigtails. When she's serious, however, she's been known to pull it back into just one ponytail, and she's been taking to the more clean-cut single braid as of late, often throwing in a touch of French style in with braids and chignons alike.
Fashion Taste:
Elsie wears mostly upper-class children's clothing, clad mostly in dresses, tights, and schoolgirl-style shoes. She never goes anywhere without looking presentable. At present, she isn't much into makeup, but she does own a lip-gloss or two.
Face Claim:
Mackenzie Foy.
---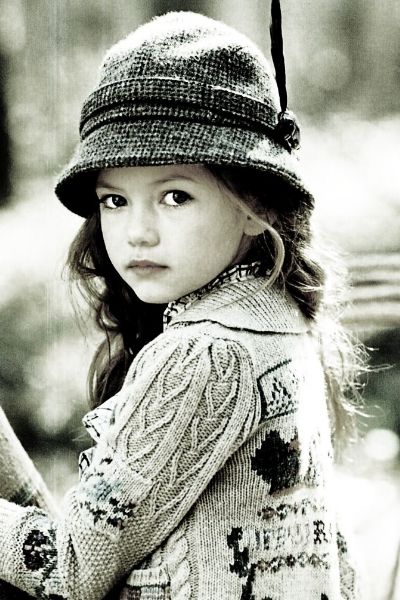 Skills:

[+] Schoolyard's sweetheart. Elsie's a cute, pretty little girl, so she finds it easy to charm adults into her palm. She asks for 'favors' often, and most of them don't go unanswered. Over the course of her life, she's learned the easiest way to get what she wants is to ask for it. It usually works— most people find it easy to trust her. Who would suspect a little girl?

[+] Eloquence is a girl's best friend. For her age, Elsie is an impressive writer and a skilled essayist. She has a way with words. While this often plays into her charm, it's a skill worth noting on its own for the fact that she keeps extremely detailed journals with her at all times. Elsie writes everything she experiences down, and everything she writes is described in lucid detail. It's unclear as to why she puts so much effort into doing this,

[+] Memory architect. Elsie is gifted with the ability to construct memories inside the mind of any person she touches. While inserting the memories, she must think them explicitly into the person's head. If she loses physical, skin-to-skin contact or is distracted, it will be obvious, by, respectively, black splotches or evidence of what she was thinking in the moment inside the subject's mind. Additionally, she cannot remove memories— only edit over them. Because she is still developing her abilities, many of her edited-in memories will have an odd, dreamlike quality to them, but she is quickly learning to control this aspect of her imagination.

[+] Secrets envisioned. Elsie's a talented sketch artist. While she's still working on proportions, she has a distinct fantastic-realist style that requires no references to create. She can often be found sketching in her free time. She enjoys creating fantastic worlds, which she both writes about and illustrates. Her drawings are incredibly detailed but are often smudged, warped, or dirty— she carries the sketchbook everywhere.

Weaknesses:

[+] I am but a body. Elsie, as a twelve-year-old girl, can do little to defend herself in a fight. She carries no weapons and couldn't run or hit for her life. She likes to think she could hold her own in a fight, but she's never gotten in one before and very badly overestimates her ability to stand off against someone much bigger than herself.

[+] Memory makes the man. Naïve and overconfident, Elsie is prone to get herself into trouble she can't get out of. She errs toward the arrogant side and will pretend she's intimidating to those who scare her despite being four and a half feet tall and dressed in a schoolgirl dress. She knows little about the world, and she seems to like learning things the hard way.

[+] Words are but a fleeting feeling. Due to a malformation of her vocal chords, Elsie has great trouble speaking and, as such, chooses not to do so. She either communicates with a pen and a small notepad or by touching those she wishes to communicate with and inserting the imagined sound of her voice (her ideal voice, not hear rasping, squeaking actual one) into memory so recent as to still be present in the listener's head.

[+] Dreams so real. As a memory architect, Elsie can sometimes overwrite her own memories by accident. It's never too severe, but it happens often enough for Elsie to have recorded all her most important memories. She keeps them on a flash drive around her neck and reviews them once a month, logging the ones she's lost and adding any new ones she might want to keep for the future. Most of her early childhood she doesn't remember anymore. She also tends to forget names. This gets worse on days she uses her abilities more, as it's more active than usual.

Mannerisms:

[+] A smile is worth a thousand words. Elsie is an extremely expressive girl. As she dislikes having to go to the trouble of communicating with words, she tends to make faces and gestures to communicate her thoughts. She's also capable of making small sounds, though her vocal chord malformation warps these and causes them to sound deep and choked.

[+] Hold me close. Elsie enjoys the company of others and is a very tactile person. She likes to touch people and does so absently, grabbing onto them, hugging them, or simply brushing their skin. She's never been without human contact for long and will tend to feel lonely when she's not near or touching someone else. Often, it's made her into a pest, but she tends to ignore this.

[+] Look where you're going. A dedicated artist, Elsie draws while she's walking. Her father's glad it's not a cell phone her eyes are glued to, but she bumps into things and has even managed to get lost while drawing. Even when she isn't drawing, Elsie has a notoriously bad sense of direction and has managed to get 'lost' ten feet away from her father.

[+] Snickerdoodle honey. Elsie possesses a terrible sense of humor. She laughs at anything she perceives to be a joke— be it insensitive, incomprehensible, or downright stupid. Her actual laughing sounds somewhat like a yowl or a cough, but it's heard often enough to be recognizable. She always seems to be laughing at something, but she has enough decency not to be laughing at someone.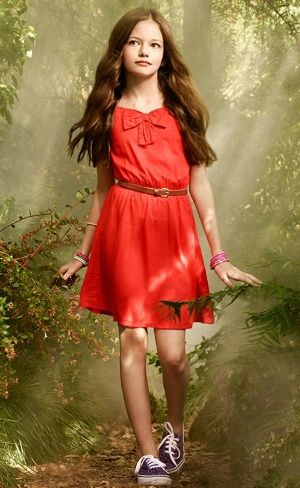 Likes:

[+] Art.
[+] Bad jokes.
[+] Moody weather.
[+] Pretty dresses.
[+] Trinkets and souvenirs.
[+] Traveling.
[+] Beaches and swimming.
[+] Film noir.
[+] Fruits.
[+] Sweets.

Dislikes:

[+] Rap and hip hop.
[+] Feeling powerless.
[+] Loud noises.
[+] Having her cheeks pinched.
[+] Cartoonish drawings— or people.
[+] Bad grammar.
[+] Being told to 'speak up' or being called shy.
[+] Giving or receiving pity.
[+] Having to apologize.
[+] Boys.

Fears:

[+] The dark.
[+] Losing her father.
[+] Getting lost and not being found.
[+] Forgetting everything she knows.
[+] Alzheimer's patients.
[+] Black cats and ladders.
[+] Ruining her clothes.
[+] Getting into something she can't get out of.
[+] Pills.
[+] Others with abilities.

---
Personality:
Make it worth the horizontal rule.
Elsie may be quiet, but she's anything but shy. In school, she'd be the girl who always had the answer if she ever raised her hand. Always ready to interact and take on the things bigger than her, she's full of spunk, energy, and smiles. Elsie possesses an intelligence beyond her years, and she's unafraid to use it— in fact, it seems that she isn't afraid of anything at all. She's bold, cunning, and knows what she wants and how to get it. She isn't shy about it at all.
And yet she doesn't say a word. Though Elsie's able to speak, it takes a great deal of effort for her to do so, and she feels self-conscious about what she's able to produce: a rasping, abnormally deep, hissing sound seems to permeate every sentence she sets free into the world, so she tries her hardest not to speak if she doesn't have to. She's not particularly chatty, but her face is always saying something to offset her near-perpetual silence. She doesn't socialize as much as she would like, being naturally extraverted, but over the years, she's become used to taking time to herself to sit in a corner and draw. Elsie, in fact, sees nothing odd about it at all. Because she's always known her own body, she doesn't think of herself as 'different' in the least. The fact that she can't physically speak like other girls isn't much of a setback to her, but she is becoming more aware of it as she enters her teenage years.
Elsie is always polite and cordial, if not a bit assuming and arrogant. Elsie knows she's a bright girl, and she's used to getting what she wants. She's not the type to throw a fit when things don't fall right into her lap; no, in fact, she's one to keep chasing after it until either it or she dies. Of course, she'd never do so without manners. That's one of the scariest parts about her. Elsie, as innocent as she is, can take something she shouldn't away from the ones who need it most with a smile on her face and a self-assured bounce to her gait. In a somewhat eerie way, she doesn't realize when she's causing pain to others. She's been raised well by her father, so she doesn't usually hurt anyone, but if she does, an apology's a last thing that'll be passing her lips.
Elsie has a great amount of self-control and seems to live according to the chirp of her cheap digital watch. Every three hours, she sets aside ten minutes to record the day's happenings. She eats on a schedule, sleeps on a schedule, and she doesn't stand for anyone breaking it. She's quite the obstinate girl, and she can be very controlling, at times. Additionally, she's neat to the point as to seem obsessive. If there's one thing Elsie won't tolerate, it's disorder. Her father jokes that she acts like a little old lady sometimes, what with her hate for loud music and things not adding up, but he doesn't understand— her brain can only perform at the high level it does when everything's in order and when there aren't any distractions to take it away from the task at hand, as with her own uncanny ability.
---
History:
Mostly childhood and what your character's been up to recently.
Elsie Mayfaire Reid was practically born an orphan. Conceived, carried to term, and then promptly abandoned by a young British mother before her first birthday, she spent the first five years of her life in the dark undercurrent of the government's excuse for a foster system. Those years, however, she doesn't much remember. What she marks as the beginning of her life is the day she was adopted. That was a good day. A rainy day. A beautiful day.
Or so her files say. She doesn't remember any of her early life, but she knows that she was adopted by her father, Alexander Reid, at the age of five. She was named for his mother and raised in an upper-middle-class suburb, attending a private school just outside New York City. Though she was never quite sure where her Daddy got his money, she loved him irregardless, and they grew extremely close. Over time, Elsie forgot the already-blurred days of her early life and came to know Alexander Reid as her one and only father. She didn't find it strange that he didn't have a wife, that he never talked about his life, that he didn't show up for Job Day at school. He was a busy man.
Elsie was left alone a lot at home. But she didn't mind. That, in fact, was where she developed her passion for art— when she wasn't with her father, she'd draw him, draw them, draw anything she saw as though she could create the things she didn't had on the sketchpad in her lap. A well-off girl with all her needs cared for, she told herself she didn't care, but she really did get lonely. She didn't have many friends, and the ones she did have lived far away due to her school situation.
When she was ten, they started moving away. A lot. Daddy took her out of school and had her study at home. She jumped ahead a couple of years because she had nothing better to do. They hopped from state to state, then country to country. She never asked why, only taking it as something that needed to be done. She was an obedient girl, respectful toward her father. And she did like being able to swim at all those beaches. That was nice. And they seemed to make a lot more money, which was fine with her.
But she did want some friends.
---
Equipment:

[+] Her sketchpad and a pencil.
[+] A novel.
[+] A handful of sturdy journals.
[+] A couple of white handkerchiefs.
[+] Her old school backpack.
[+] Markers and colored pencils.
[+] A few lollipops and restaurant mints.
[+] Chopsticks.
[+] Assorted candy wrappers, napkins, and other trash.
[+] An extra pair of socks.