I am: Lillian Bane
I look: 15 (but she's matrure for her age)
I look like this: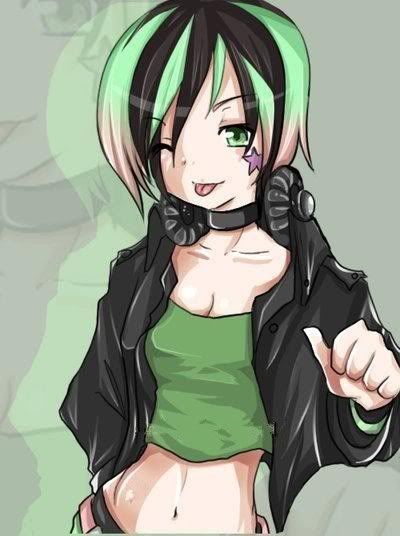 I am a: warlock
I can do this: Magic
I love using these most: My magic. Dad's taught me well.
I can be like this often: Lily's the (adopted) daughter of Magnus Bane, the greatest warlock in all of downworld, so they're a lot alike. She's very smart and confident. She can be sly and devious when needed. She's incredibly out going and she always speaks her mind. She loves glitter, but isn't really girly. She's more punk.
My past is like this: Lily was orphaned as a small child. Magnus found her on the side of the road one day. She was snacking on candy that she had stollen from a sweet shop. Her hair was filled with glitter and she had a sticker stuck to her face. He fell in love with her instantly. (Kind of like when you find a homeless kitten on the side of the road and it nuzzles your leg and you just HAVE to take it home.) He raised her as his own, but she hardly sees him as a father figure. He's more like her gay best friend. She calls him 'Dad' anyway.
My alligence lies to: the Clave
I rank: Second best Warlock in the Country
I'm currently controled by: xXxCryptic-AngelxXx