Nickname
Hud,River,and The Girl
Age
18
Gender and Role
Girl Unknown To Almost Everyone
Got A Crush?
Not Yet
Skills
Piano
Violin
Singing
Skatboarding
Lying
Personality
In her very small group of friends,she's a sarcastic,out spoken and free thinking girl who knows what she wants. But,she's quite mysterious to most people because she's what you would called socially awkward and a bit of a loner. She's pretty intelligent and determined to get in to the college of her dreams which is UCLA in California. Now,back to how she is around her friends she loves to be a smartass espcially to her one guy friend in the entire school. But around other guys,good luck,she gets this shy and clumsy side that comes out around cute boys for some reason. She loves sport and is pretty athletic which adds on to her problem with guys because she's on the soccer team and they see her....that is if they know her as one of the guys.......Great.
Family
Mother-Maria River
Father-Unknown
Brother-Alexander River,20 college student
Likes
Music
Acting
Humming
Playing Violin and Piano
Pranks
People Knowing Her
Singing
The Thought Of Having A Boyfriend
Reading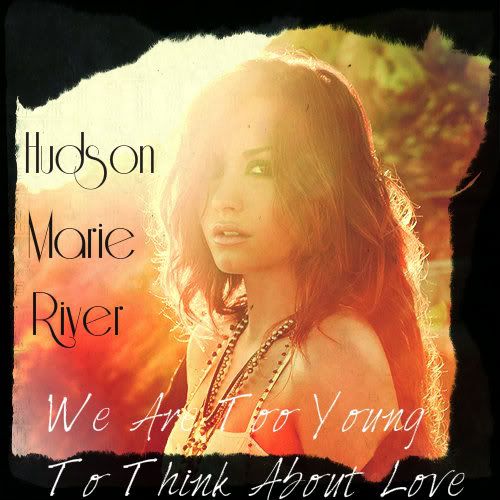 Dislikes
High School
Hipsters
Snobs
Being Unknown
Forgetting Things
Singing in frount of people
Immature People
People Making Fun Of Her Name
Rap,Country,and Gospel Music
Appearance is Description
Hudson isn't what you would call ugly but she doesn't see herself pretty either. She stands around 5'7 and weights around 115. But before you think something or assume,she is pretty strong for her size but never really has to show it. Her hair naturally is dark chestnut brown almost like the color of melted chocolate after it hardens but over their winter break she dyed it ruby slipper red,for no real reason just to mae her stand out. Her skintone is a tan colored of olive,and of course living in New Mexico it does have it's perks. Around the summer her skin gets a little tanner along will her hair getting even brighter. Also,her rather largger than average dark brown eyes change also to a little lighter color of brown.

Her ears a periced three times on both ears on the bottom and on the top of her right ear she has a percing too. She has a small cross tattoo on her hand and another tattoo on her right shoulder blade that saids,someday i'll fly away. Because one day,that's exactly what she'll do.
Theme Song
Typical-Lindsey Shaw
Nobody Singin To Me-Charice
One Day-Charice
Bio
Hudson was born in Mexico City,Mexico and live there for most of her life with her mother and older brother. Their mother being a single parents just wanted the best for her childern so when Hudson was in her freshmen year of high school. Being in a new school,she kept to herself and who kknew that would later bite her in the ass. At the age of 15,she was planning her coming of age but also started to go out with one of the soccer players named Johnathan and for once got to feel how being popular felt. At frist she loved it but then it starting get old and with John being two years older than her he was graduating and they just broke up not wanting to hold each other back So,by the end of her sophomore year,everything went back to normal. And for once she actually is ok with it besides high school is only so long but getting in to UCLA will help her reach her goal of being a famous singer.
Who Is Your Face Claim?
Demi Lovato