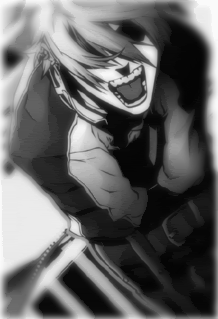 Welcome to Second Chance Asylum...
Here, at the Second Chance Asylum, you will follow by our rules. You will take your medications. You will submit to us. Or, you will suffer the consequences. I can promise you that...
You have been brought to this asylum for boys, for whatever reasons. You do as you are told. You take your medication. But one day, you feel a bit rebellious. You don't take the medication given to you. And, you start to notice things. You have bruises, cuts, burns, and scars you don't remember getting. You start noticing that people are disappearing, but you don't dare question. No one here asks questions. You tell others not to take their medicine, and you form a group of rebels. You know that you have to escape, or you may be the next to disappear...
Basically:
You have been given medicine that makes you forget and makes you oblivious to what is going on around you. All while this has been happening, you have been abused and experimented on. One day, you don't take your medication and you start to notice everything. You get others to stop taking the medication with you, and you all realize you must escape. On the way, you will form bonds with people that will never be able to be severed...
Roles:
*All patients are boys*
Patient#1: (First to stop taking medicine; Leader of the pack. TAKEN by twi-twi)
Patient #2: (Taken by twi-twi)
Patient #3: (Taken by ReaperGirl4)
Patient #4: (Reserved for freakofnature)
Patient #5: (Reserved for November_Rain_18)
Patient #6: (Reserved for November_Rain_18)
*More roles may be created if we get an even number of people who want to join*
Relationships: (To be added later)
Character Sheet:
Code: Select all

[center][size=200][b][color=(Hex code here)]NAME[/color][/b][/size][center]
[left]ANIME PICTURE HERE[/left]
[b][u]Role:[/u][/b]
[b][u]Age:[/u][/b] (15-17)
[b][u]Nicknames:[/u][/b] (Optional)
[b][u]Personality:[/u][/b]
[b][u]Mental Disability:[/u][/b]
[b][u]History:[/u][/b]
[b][u]How long have you been in the institution?[/u][/b]
[b][u]Other:[/u][/b]
Rules:
1. At least 400 words in a post.
2. Don't join if you cannot commit.
3. Try to post every 2 days.
4. There is romance and violence allowed, but try not to get me banned.
5. Use my character form. You are allowed to tweak it, but ask me first for approval.
6. No God-Modding.
7. No Mary-Sues.
8. If you want to kill a character off, consult everyone in the OOC first please.
9. Reserve spots in the OOC.
10. Have Fun!
Taking place in...
14 posts here • Page 1 of 1
14 posts here • Page 1 of 1
Arcs are bundles of posts that you can organize on your own. They're useful for telling a story that might span long periods of time or space.
There are no arcs in this roleplay.
There are no quests in this roleplay.
Here's the current leaderboard.
There are no groups in this roleplay!
Welcome home, Promethean. Here, you can manage your universe.
Arcs are bundles of posts from any location, allowing you to easily capture sub-plots which might be spread out across multiple locations.
You can create Quests with various rewards, encouraging your players to engage with specific plot lines.
Settings are the backdrop for the characters in your universe, giving meaning and context to their existence. By creating a number of well-written locations, you can organize your universe into areas and regions.
Navigation
While not required, locations can be organized onto a map. More information soon!
There are no groups in this roleplay!
By creating Collectibles, you can reward your players with unique items that accentuate their character sheets.
Once an Item has been created, it can be spawned in the IC using /spawn Item Name (case-sensitive, as usual) — this can be followed with /take Item Name to retrieve the item into the current character's inventory.
Give your Universe life by adding a Mob, which are auto-replenishing NPCs your players can interact with. Useful for some quick hack-and-slash fun!
Mobs can be automated spawns, like rats and bats, or full-on NPCs complete with conversation menus. Use them to enhance your player experience!
Current Mobs
No mobs have been created yet.
Locations where Mobs and Items might appear.
You can schedule events for your players to create notifications and schedule times for everyone to plan around.
Add and remove other people from your Universe.
The Forge
Use your INK to craft new artifacts in We Must Escape. Once created, Items cannot be changed, but they can be bought and sold in the marketplace.
Notable Items
No items have been created yet!
The Market
Buy, sell, and even craft your own items in this universe.
Market Data

Market conditions are unknown. Use caution when trading.

Quick Buy (Items Most Recently Listed for Sale)
None
Discussions
Most recent OOC posts in We Must Escape