CXXCCCX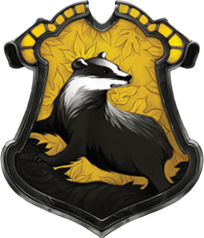 XXXxXXXXXXXXX
XXXXCCCCCCCCCCCCXXXXXCCCX
---
---
"My philosophy is that worrying means you suffer twice." — Newt Scamander
---
---
N A M E
Hollie Flint Wood
"My dads think they're funny."
N I C K N A M E S
Hol ||
"Pretty much by anyone who knows me and thinks 'Hollie' is too much of a mouthful."
Wood ||
"Go ahead, try to impress me with your dick jokes."
Woody ||
"Unimaginative. You're not funny."
B I R T H D A T E
Unknown | Celebrated on May 7th
"Adoption date's the next best thing, right?"
A G E
16
"Probably."
B L O O D S T A T U S
Unknown
"What's it matter anyway?"
P A R E N T S
Oliver Wood & Marcus Flint
"They're ... really something."
S E X U A L I T Y
Bisexual - Pansexual - Sexual?
"I like boys. But sometimes..."
H O U S E
Hufflepuff
"What happens when you mix a Gryffindor and a Slytherin."
---
---
"And now that you don't have to be perfect, you can be good." — John Steinbeck
---
---
X
P E R S O N A L I T Y
There's a softness to Hollie that comes in the form of his fondness for photographs and his eager smiles whenever he sees an animal with a soft tummy. He has a love of snacks and of knowledge, although much to his professors disdain it's not often related to anything in class. He'd rather write a 12 page paper on the history of magical taxidermy than do his arithmancy homework.

Like both of his fathers, Hollie has an intense passion for Quidditch. So much so that Oliver would joke Hollie would be the second first year to ever be on the team. (McGonagall caved his second semester - it was out of season, but he did get to practice.) Unsurprisingly, his passion for the game makes it his favorite topic, regardless of if it's anyone elses around him. When all else fails, Hollie can talk about Quidditch.

While generally being a pretty relaxed dude, Hollie has a dark side. One that likes to fight. Not naturally an instigator, if he feels like he or someone he's close to was wronged, he's quick to anger and known to not fight fair. He'll throw a punch before anyone can raise a wand. After his parents got their first note about his fighting at school and asked him about it, both shocked that such anger would come from a Hufflepuff, Hollie simply replied, "Unafraid of toil." His violent streak is often a hurdle that Marcus handles, having experienced quite the same thing in his teenage years.

Thanks to Oliver, Hollie has a brave streak that keeps him from missing out of things due to fear, or not speaking up when he should. Thanks to Marcus, however, his strong sense of Right and Wrong might not always be right - as in, he'll do the right thing, but he might make the wrong decisions to get there.
---
---
"Do it for the 'holy shit, you got hot!'"
---
---
XX
X
XX
X
A P P E R A N C E
Average height and clear skinned, Hollie almost skipped the awkward pre-teen year teasing. What got him was ears that took awhile to grow into and glasses that were thicker than bottle ends. He's happy to say it didn't last long, thank you very much.

His hair has a tendency to switch colors, often between extremes of blonde and black, as he can't seem to choose a favorite. He does very much like black and white in general, and has an accidental sort of aesthetic going on.

The most notable part of his appearance is a long, shattering scar across his back. He keeps it covered, although parts of it often peak through the collar of his shirts.
---
---
"Speak your mind, even if your voice shakes." — Maggie Kuhn
---
---
W A N D
8" || Acacia || Dragon Heartstring
"I got warned about this one, but we do alright."
S P E C I A L
A continuous supply of Puddlemere United tickets
"Wood family perks."
Q U I D D I T C H
Hufflepuff Capitan & Beater
"I mean, have you met my parents?"
P E T
Ha
"No one trusts me to keep another living thing alive."
P A T R O N U S
Unknown
"I haven't managed to cast one - Da says it's okay though, it's hard magic."
B O G G A R T
A room in shambles
"I don't want to talk about it."
---
---
"Not all casualties of war have gavestones."
---
---
X
H I S T O R Y
Oliver Wood was a dedicated member of The War Cleanup Effort in 1998, working hard before eventually seeking out a professional Quidditch career with Puddlemere United. Marcus Flint, like most young adults from a Dark Wizard family, was assessed in a detention center before eventually being released on probation, which he served at Hope's Orphanage - one of the many that popped up in the wake of the war. Afterwards, he too went back to Quidditch, signing with the Montrose Magpies, although he kept up the volunteer hours. To absolve his own awfulness as a child.

It was only a matter of time before the two crossed paths again. After a particularly brutal game, the two ex-captions landed on the pitch already yelling at each other, and -brooms in hand - kissed in front of everyone. Their relationship - surprising everyone - was fast and passionate. Apparently all that antagonism, even years back, had just been unresolved sexual tension. They were living together within the month, and talking marriage only a few weeks later. The real pushing factor however, was a doe eyed boy they came across when Oliver visited Marcus at Hope's. They weren't planning to adopt - they weren't even married - but that little boy stole their hearts, and then their last names.

***

When people talk of The Second Wizarding War, they share tales of heroism, of conquered evil, and remember those that were lost in battle. They don't think back to the times that were less than the big battles. To the moments in between, to the mindless violence. To the lives that were disposed of out of boredom, or a desire to install more fear. They don't talk of the entire communities that were slaughtered.

Few know of the children that were picked up out of the rubble weeks later, young, hungry, scared and hurt. Few know of how figuring out who those children were, how old they were, who their parents may have been, was almost impossible. Few know how many of them were sent to temporary orphanages under the name 'Doe'. The only thing Hollie knows for sure about where he came from, is that he got a Mahoutokoro letter the same as he got one from Hogwarts. But even that said "Hollie Flint Wood."
---
---
---
---