---
---
"You can't tame the spirit of someone who has magic in their veins."
---
---
N A M E
Kingsley Shacklebolt II
A G E
17
H O U S E
Hufflepuff
B L O O D S T A T U S
Pureblood, Sacred twenty-eight.
P A R E N T S
Kingsley and Colette Shacklebolt
S E X U A L I T Y
issa PANdemic
P E T
Nyhm her little black long haired Norweigan forest cat
Z O D I A C
Scorpio bb ☠
---
---
---
---
Her skin was like satin, the color of ochre, much like the color of sunlight falling on the Earth. Full velvet lips, ever pulled into a smirk as if they held a secret. Dark curls framed her pretty face, perfect coils even when untamed. She rarely wore her hair any way but natural, save for a special event or occasion. She loved her natural hair as is, and embraced it's wild side. Expressive almond eyes with long lashes, able to express a myriad of emotions with just a look. Her jaw line looked as if it had been sculpted of granite, with cheekbones to match. Her innocent face was misleading, but useful.

Short in stature, but you'd never know it. When you walk tall, people don't notice your height. Long limbs ever graceful, her figure was all soft curves, feminine and divine. Often one to opt for more "boyish" fashion choices, when she does put on a "something girly" she was bound to turn heads. After all, her mother is French. She moved as if music was always playing, a rhythm in her movement. Her self-assured nature resonates in just her look, with a devil-may-care expression usually scrawled across her face, a mischievous glint in her dark eyes.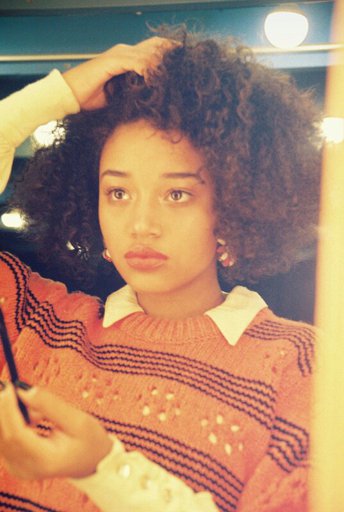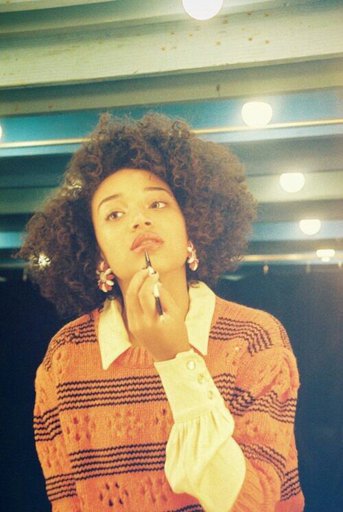 For any kid growing up, their parents are their heroes. For Kingsley Shacklebolt II, her parents were heroes. Her mother had protected and hidden and smuggled countless muggle-born witches and wizards into France during the second Wizarding Wars. Her father had fought in both Wizarding Wars, had been a high-ranking auror in the ministry of magic. He even had served the Order of the Phoenix under one of the greatest wizards that ever lived, Albus Dumbledore. After the Battle of Hogwarts when the people needed a leader most, Kingsley Shacklebolt was the man who stepped up and assumed the position as Minister of Magic. He was a real hero, both of her parents were.

When both of your parents are heroes, how can you escape it?

"Kingsley Shacklebolt, as in THEE Kingsley Shacklebolt?"

"Your father is a brilliant wizard, revolutionary!"

"If you're anything like your parents, you'll be a great witch!"

And her favourite, "Do you know the Potters?"

She grew up doing her best to fly under the radar. She spent her formative years sneaking around the Ministry of Magic, by now she knew it's ins and outs like the back of her hand. Her father took it upon himself to home school Kingsley from age six until she went off to Hogwarts on the job. She went with him to work most days of the week, reading book after book he assigned. When you're cooped up that long, you find ways to entertain yourself. Even as a kid she liked to seek out trouble, often pranking the various departments within the ministry.

It only encouraged her father to keep a tighter hold on her. He loved her, she understood that, but sometimes it felt like he expected too much from her. She was rarely allowed to be a kid, always dragged along with her parent's affairs with the Ministry. Anytime she'd want to actually act her age, her father would turn it into a lesson about how she had endless potential and that she had to work endlessly to get there. It's bloody overwhelming for a kid to hear over and over again when they just want to fucking watch the tele for a couple of hours.
So her father kept her close, hoping to spark an interest in his work. Her mother would often have to remind him that a child shouldn't grow up stuck inside some building, even if that building was the Ministry of Magic. Despite it somehow feeling like a punishment, she did enjoy it for the most part. At least eventually, once she started to learn her way around. The place became her home, more than their "real home" was – where they actually rarely stayed. They traveled so often. Occasionally she was lucky enough one of the Potters, Weasley's or Malfoy's brought one of their own along. Even luckier if Teddy came by…

As they got older, her father kept a tighter grip on her, which only made her better at sneaking around. She knew the Ministry of Magic better than anyone, even her father. She knew where to find trouble, how to avoid it. She knew where they kept the hard drugs like Fae Food, Pixi Dust or Magic Shrooms – and she knew the best place to take them (Department for the Regulation and Control of Magical Creatures, the bowtruckle or puffskein habitat).

Her father seemed to worry himself about her lack of ambition a lot, for reasons she didn't understand. It wasn't that she didn't have ambition, she just didn't know exactly what she wanted to do yet – something her mother often assured her was normal.

"You're father…he just worries. When you've been through what he has, the people he's lost…it's hard to understand what life was before all that. Sometimes ambition can stop you from remembering to appreciate what's in front of you." Her mother said to her one night when Kingsley's father had assigned her a massive essay, saying she had to complete it if she wished to spend the weekend at the Potters with the Weasleys, Lupin and Malfoy in tow.
"Every day he thinks what could he have done differently to save them. Every one of them. He blames himself for not being perfectly prepared…it's a great burden. One he hopes you never have."

Some time into her third year at Hogwarts, her Charms professor approached her. He had always praised her as gifted at charms, but this time he wanted to ask her to join the Dueling club. He believed she had incredible potential, and they needed someone like her. Kingsley had never felt so flattered. Her father had been the best duelist in his days at Hogwarts. She had her own hesitations, like if he would measure her accomplishments up to his and she'd only fall short. Her professor didn't take no for an answer however, insisting she joined.

When she first told her parents, they were so excited to hear she had joined an extracurricular. She reckoned her mother had stopped her father from writing a long letter summarizing a syllabus for their training this summer if she wanted to become the captain by her fifth year. Back then her parents would visit Hogwarts a couple times a year on Ministry business and take her to Hogsmeade for a day visit. They coordinated a visit to be there for her first tournament. She would have been nervous but it turned out she was incredibly gifted at dueling. She was beating people years ahead of her despite their knowledge of more advanced spells. She was too quick, she could see their move before they even could wave their wand.

Of course it was her first year and she got knocked out eventually, but she made it farther than anyone else in her year. It was the first time she recognized pride in her fathers eyes when he looked at her. "With reflexes like that, you'd make a fine auror." Kingsley had never heard such assurance in her father's voice, she could almost sense a weight had lifted from his shoulders. He was beginning to realize that she was going to be alright.
---
---
---
---
loyal || rebellious || fierce || proud || ambivert || moody || self-assured || giving
From a young age, Kingsley had always cared fiercely for her friends in family. Her parents taught her that, to hold on and fight for the people that matter. She always was great at sharing, and as a little girl when her family would travel on ministry business she always wanted to buy gifts for her friends. It was no surprise when she turned out to be a Hufflepuff despite her father coming from another house. Her mother went to Beauxbatons, although her father often joked she'd have been a Ravenclaw with a tongue as sharp as hers. Kingsley was many things, but above all else she was loyal.

Growing up under the Minister of Magic could have been isolating, but her friends made sure that never happen. Her father was tough on her at times, he wanted her to have the same ambition as he did at her age. He knew he wanted to be an Auror all his life – and Kingsley simply wasn't that person. The more he pushed her, the more she pulled away. Soon it became a game of cat and mouse, often with Kingsley slinking away once her father let his guard down and wandering the ministry seeking trouble. If she was feeling especially mischievous, she'd snuggle in a dungbomb or something else from the joke shop and just cause chaos. Her father did not like that one bit. He'd try to reign her in but the more pressure he put, the better she got at sneaking.

Eventually he had to give a little leniency, or he'd never know where she'd went. One of the greatest aurors there ever was, and he couldn't find his own daughter in his own work place. It wasn't a good look. So Kingsley had the run of the place. She liked to sneak around in the shadows, observe and report if you will. When one of her friends would come along with her parents she would give the grand tour complete with office gossip. It's not that she was a gossiper, just that if you're around for so long you pick up on these things. As she got older she got less into pranks and more into the confiscated goods they kept hidden away.

When she started at Hogwarts, it took a couple of years to find her stride. She had average marks, but excelled in Charms and later DADA. When she joined the Dueling Club she truly defined her position at the school. Up until then, while she'd always been a confident lass, Kingsley always felt like she was defined by the people around her. No one really saw her for face value except her closest friends, but when she was dueling, she knew people saw her for who she really was. Fierce.

Her friends had always known who she was, however, despite how poorly she was at expressing her emotions at times. While she could be extremely extroverted at times like when meeting new people, she could also be incredibly introverted. She was a very thoughtful and empathetic person with a deep emotional intelligence, she was horrible at expressing any sort of negative emotion. She would often just go quiet and isolate herself until the moment passed, then pretend like it never happened.

Truthfully, she hated any extra attention, the only time she liked it was when she was dueling. After she was made captain her father began to ease regarding her future. While there was still some pressure she'd feel, it wasn't as it was before. Now she had direction. To say that Kingsley didn't take advantage of her fathers newfound leniency would be a lie. Now that they were all old enough, the PotterXWeasleyXDracoXLupin (Or PWDL) crew was wilder than ever. Some of them had began hosting parties at the shrieking shack, the next year Kingsley smuggled in so many confiscated drugs from the Ministry she could have been sent to Azkaban then and there. Not to mention the time she'd been caught snogging a certain blue haired boy whilst high as a kite on pixie dust in the Puffskein habitat in the Ministry of Magic.

Now she was nearing her end of Hogwarts, was even allowed to use magic outside of school and apparate. One might say she was growing into a lovely young woman.
---
---
---
---
W A N D
10 inches || Aspen || Ridgid || Dragon Heartstring
S P E C I A L
She knows the ins and outs of the ministry better than anyone alive.
Exceptional dualist.
Q U I D D I T C H
Whatever team that Viktor Krum is on. (ง ͠° ͟ل͜ ͡°)ง
P E T
A Norweigan Forest cat named Nyhm.
P A T R O N U S
Lynx, just like her father.
B O G G A R T
Her father dead before she could make him proud.