XXXXXXXXX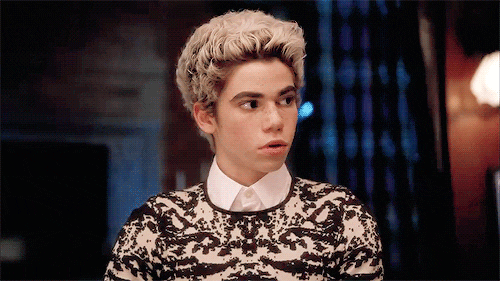 ---
---
---
---
N A M E
Neo Dursley
"It sounded like a good idea to my parents at the time."
N I C K N A M E S
Neo-Neo ||
"Mum's cute."
Shaquille O'NEOl ||
"My dad's dumb."
B I R T H D A T E
January 13
"It was a Friday."
A G E
16
"Sweet as sweet can be."
B L O O D S T A T U S
Muggle-born
"Does it count when your great-aunt was a witch?"
P A R E N T S
Dudley Dursley
"He's a good bloke."
S E X U A L I T Y
Bisexual
"Most of the time."
H O U S E
Gryffindor
"I'm brave and all that shit."
---
---
"No act of kindness, no matter how small, is ever wasted. -Aesop"
---
---
P E R S O N A L I T Y
"Our hearts are bigger than our fears."
Down to earth || Observant || Kind || Laughs Easily ||
Though often the quiet one, Neo is the one that laughs and smiles the most often. He values kindness above all else, a trait imparted on him by his mother. He is observant and quietly intelligent, the kind of person that will never flaunt his successes. Likewise, he does not announce his failures. If Neo as any flaws, it is how private he is about his own thoughts and feelings, which is perhaps born of a deep rooted anxiety that he will not be accepted by his fellow witches and wizards.
---
---
"Love yourself. It is important to stay positive because beauty comes from the inside out. - Jenn Proske"
---
---
A P P E R A N C E
"Freckles are in."
Neo is the child that goes through strange hair color phases. He's been a redhead, a brunet, a blonde, a purple grape, a green apple, etc. When left natural (usually during the summer so his mother doesn't have a heart attack) his hair is dark brown and curly. His prominent features are his countless freckles and easy smile.
---
---
"Do you believe in magic?"
---
---
W A N D
13'' || Beech || Unicorn
"Yeah, I'm a unicorn. I'm one of a kind."
S P E C I A L
Prefect. Amazing cook.
"I didn't ask for this."
Q U I D D I T C H
"Ha! No."
P E T
White Persian cat named Fluffers
"C'mere you fluff ball!"
P A T R O N U S
Dolphin
B O G G A R T
Cliffsides
"You couldn't pay me to go hiking."
---
---
"I am not who they want me to be."
---
---
H I S T O R Y
"Stop labeling me."
Neo was born unexpectedly to his unmarried parents one cold Friday night in January. The first few years of his memory include weekend visits by his father and full weeks at his mothers. He remembers his grandparents, Grandfather Vernon and Grandmother Petunia; although quite frankly, he wishes that he didn't. They were never that nice to him, smiling only when his father was in the room, and then frowning deeply whenever his back was turned. Illegitimate children were not at all perfectly normal, thank you very much. It wasn't long until Neo discovered this nasty truth. Not all children are loved unconditionally by their family.
At the age of eight, he displayed his first signs of magic. It happened during a camping trip with his parents. They were trying to work things out as a family, they said, but they kept arguing about the smallest of things. Neo wandered off and slipped down a steep cliffside. He tumbled down, sharp rocks scraping, bruising his body, and then... he was floating just inches above the hard ground. When his parents finally found him, he told them what happened. His mother attributed it to shock. His father, however, grew pale. At age eleven, his Hogwarts letter was no surprise to his father. His mother, on the other hand, took some convincing.
Life at Hogwarts was not anything like what Neo expected. He had cousins, apparently, all magical and well adjusted. And an uncle that was famous. He spent Christmas with them once, when they convinced his father to join them. It was pretty fun. He especially enjoyed the company of Aunt Ginny, James, and Lily. He'd never imagined that he would have a family that actually loved him.
But things weren't so simple. There were rumors, whispers, glances, and the occasional jinxing that happened around school. Neo wasn't known for who he was; he was known for who his father used to be. A big, hulking bully that made the famous Harry Potter, the Boy Who Lived, sleep in a cupboard under the stairs. Neo confronted his father and uncle about it. Harry smiled and dismissed it as something that had happened much too long ago. His father said nothing. His silence said everything.
Neo tucked his chin in, kept his head low, and walked forward.
---
---
---
---