The Pretty Reckless: Nothing Left to Lose||Sam Smith: I'm Not The Only One
Sometimes two people have to fall apart,
before everything falls back together.
I saw wild, dangerous beauty.
I saw devotion. I saw you.
The Story
She
was the daughter of a wealthy family. She was a wild child, unstoppable in the kind of way that drew people to her, and confident in the kind of way that made her beautiful. At seventeen she was sneaking into college parties.
He
was a family friend who worked on her grandparents ranch, nine years older than her. He'd experienced life, but he was still trying to figure his own life out.
They never meant to fall for each other that summer. He had a serious girlfriend and she was way too young for him. Their romance was a whirl wind of emotions. She was caught between a women and a child and she made him feel infinite. He was her first taste of love, but when the summer started to wrap up…she was headed to boarding school and the girlfriend she had no idea existed came to visit. She was heartbroken and he knew an apology wouldn't fix much.
They went their separate ways. She fell short after her broken heart. She dropped out of school and started hanging out with the wrong crowed. He became successful, got married. Four years later she's twenty-one and he's thirty. After the death of her grandfather, she goes back to her grandparents ranch to help her grandmother out for the summer with her abusive boyfriend in tow. What she doesn't expect is to find him there with his wife.
"It was an improbable romance.
He was a country boy. She was from the city."
-The Notebook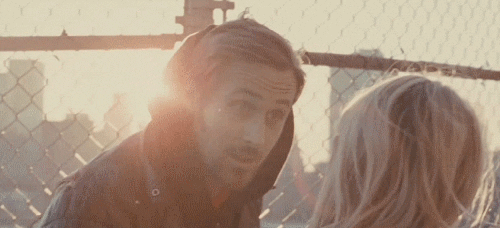 HIM||In love with Mellani||Married to The Bitch||FC Ryan Gosling||Taken by Dumisa
Mellani Ventimiglia ||In love with HIM||Dating to The Abusive, Druggie|FC Gillian Zinser||Taken by Blood&Tea
Jessie Teller||The Abusive, Druggie||Age: 27||Dating Mellani||FC Vinnie Woolston||NPC
The Bitch||Married to HIM||Age: 28||FC Jenna Dewan||NPC
Taking place in...
There are no characters in this universe yet!
0 posts here • Page 1 of 1
0 posts here • Page 1 of 1
Arcs are bundles of posts that you can organize on your own. They're useful for telling a story that might span long periods of time or space.
There are no arcs in this roleplay.
There are no quests in this roleplay.
Here's the current leaderboard.
There are no groups in this roleplay!
Welcome home, Promethean. Here, you can manage your universe.
Arcs are bundles of posts from any location, allowing you to easily capture sub-plots which might be spread out across multiple locations.
You can create Quests with various rewards, encouraging your players to engage with specific plot lines.
Settings are the backdrop for the characters in your universe, giving meaning and context to their existence. By creating a number of well-written locations, you can organize your universe into areas and regions.
Navigation
While not required, locations can be organized onto a map. More information soon!
There are no groups in this roleplay!
There are no characters in this universe yet!
By creating Collectibles, you can reward your players with unique items that accentuate their character sheets.
Once an Item has been created, it can be spawned in the IC using /spawn Item Name (case-sensitive, as usual) — this can be followed with /take Item Name to retrieve the item into the current character's inventory.
Give your Universe life by adding a Mob, which are auto-replenishing NPCs your players can interact with. Useful for some quick hack-and-slash fun!
Mobs can be automated spawns, like rats and bats, or full-on NPCs complete with conversation menus. Use them to enhance your player experience!
Current Mobs
No mobs have been created yet.
Locations where Mobs and Items might appear.
You can schedule events for your players to create notifications and schedule times for everyone to plan around.
Add and remove other people from your Universe.
The Forge
Use your INK to craft new artifacts in We Were Never Over. Once created, Items cannot be changed, but they can be bought and sold in the marketplace.
Notable Items
No items have been created yet!
The Market
Buy, sell, and even craft your own items in this universe.
Market Data

Market conditions are unknown. Use caution when trading.

Quick Buy (Items Most Recently Listed for Sale)
There are no characters in this universe yet!
None
Discussions
Topics

Replies
Views

Last post
Most recent OOC posts in We Were Never Over
This is the auto-generated OOC topic for the roleplay "
We Were Never Over
"
You may edit this first post as you see fit.