---
---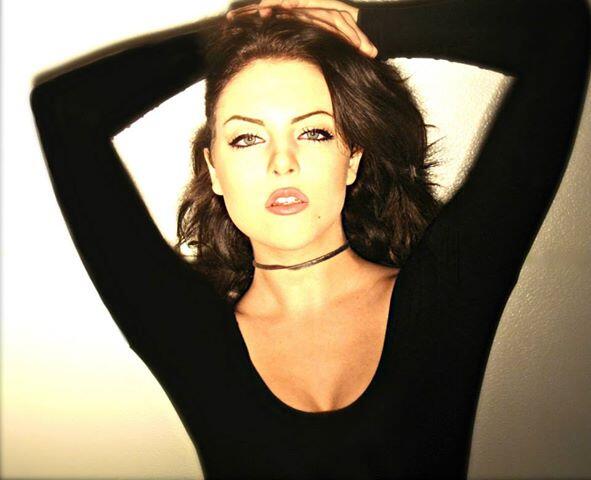 ---
---
{
"Good girls go to heaven, bad girls go everywhere."
}
-Mae West, Wit & Wisdom of Mae West
---
---
|

Name

|
Sienna Primrose Vallarino Gancia

|

Nicknames

|


"Not many people get away with calling me anything other than Sienna. Devil Girls, they call me CC and Sia. Fans mostly call me by my name. They respect me for wanting that. Anyone else? Unless you want your tongue to get split, I'd advise that you just don't."


Sia or CC

|

Age

|
17

|

Birth Date

|
July 31, 1997

|

Zodiac Sign

|
Leo

|

Ethnicity

|
34% French| 40% Italian| 12% Swiss| 10% English| 4% Polish

|

Sexuality

|
Bisexual

|

Relationship Status

|


"It's senior year, I'm not looking to get tied down. I just want to have a little fun."


Single and not looking
---
---
---
|

How old does she appear?

|
Late teens to Early Twenties

|

Height

|
5'7

|

Weight

|
120 lbs

|

Build

|
Hourglass and curvy

|

Face Shape

|
Inverted Triangle

|

Eye Color

|


"Don't know if you noticed, but I've got gorgeous eyes."


Forest Green| A muted, soft-medium green with brown flecks in the irises.

|

Glasses or Contacts

|
Neither

|

Skin Tone

|
Pale and creamy, some think it's porcelain
|

Distinguishing Marks

|


"I've got a piercing in each ear. It would be too much drama if I got a tattoo, with cheerleading and everything. But I think that will be my next graduation and birthday present to myself."


Pierced ears

|

Hair Color

|


"I decided to go back to my more natural hair color. I've put in pink and light blue extensions in before, and then I dyed it blonde during junior year until more people started hopping on my jock. Now, it is at a very warm brown shade with darker lowlights and somewhat lighter highlights."


Warm brown

|

Hairstyle

|


"Well, if you've seen me around school, you know that my hair is mostly down and in curls. I've done the half-up, half-down plenty of times in the past for it to be considered a trademark. But if you ever see me in cheerleading practice, you know it's gonna be up. However, catch me at a game and my hair might very well be down unless the girls decide to rock the ribbons."


Mostly down and curled; occasionally styled in a half-up, half-down style

|

Physical Disabilities

|
None

|

Clothing Style

|


"I'm definitely all about that edgy, somewhat rocker type thing. Some might even call it a hipster sort of vibe. At the same time, my granddad is the CEO of Louis Vuitton, so you never really catch me away from designer brands and such. The only difference is that I don't need to dress out every day. One minute, you might catch me in a pair of Guess sweats. On another, I might be rocking some Versace. What the girls joke as being my trademark is cleavage, which...well, it's the truth."


Edgy, chic and expensive {occasionally, casual}

|

Favorite Outfit

|


"It's a bit of a draw. Two of them are from Fashion Week and red carpet appearances with my granddad since he wanted to be present for something instead of being holed up back in France. But then the other is just something I really would show up to school in. Hell, it might be what I wear on the first day back."


One| Two| Three

|

Jewelry or Accessories

|


"Depends on how I feel. One day, I might say, fuck the bag cuz I don't feel like carrying it or I might leave the hat because it's too much. On another, my main accessory may be my cheerleading bag and I might only wear a bracelet. It really depends."


Depends

|

Overall Attractiveness

|


"Have you seen these horn dogs following me around? 10/10, all day every day!"


10/10
---
---
---
|

Greatest Joys In Life

|
~ Being a cheerleader and being with her girls because they are some of the greatest people in the world and she honestly does not see how she would have made it through HHS without them. ~ Singing; it's been a hobby and pastime of hers since she came out the womb and while Sienna won't say that she wants to be the greatest singer in the world (because she knows she's not), it's definitely something that makes her happy. ~ Milkshakes: Dude, give her a strawberry cheesecake milkshake and she'll be your best friend for life. Screw the calories, she loves the taste!

|

Greatest Fears

|
~ Drowning is probably her worst fears. Sienna can swim, yeah, but just the thought of being submerged under water without being able to come back up for air and feeling yourself die freaks her out. ~ Her jealousies costing her anyone she loves; she won't acknowledged that this has already happened, but Sienna is very much aware of the fact that she is a very jealous individual and really does like having attention, especially of friends and lovers. And she knows that her own insecurities could lead to them leaving her, so she keeps people as interested as possible. ~ Not making some kind of impact on the world ~

|

Priorities

|
~ Get through the year without clawing at least one person's brains out ~ Graduate with her 3.67777 ~ Bring her girls a national trophy ~

|

Life Philosophy

|


"Do you and say, 'Fuck the rest of the world!'"


Someone else has probably said this in a much classier way, but Sienna would leave it like this.

|

Good Personality Traits

|
~ Outspoken ~ Seductive ~ Charitable ~ Fearless ~ Protective ~ Honest ~ Vivacious ~ Spontaneous ~ Sassy ~

|

Bad Personality Traits

|
~ Vindictive ~ Vain ~ Vicious ~ Sarcastic ~ Intimidating ~ Easily Jealous ~ Territorial ~ Demanding ~ Cruel
|

Personality

|
When you think of a born leader, you definitely think of a girl like Sienna Primrose Vallarino Gancia. If there is one other person to fear in Hollywood High School other than the head bitch in charge, it's this girl and that is especially relevant when considering how you act with her main crew, the Devil Girls. When you are afforded the luxury of calling Sienna your friend, know that she is loyal and ultimately has your back. Even if you were in the wrong, she would be there for you and only call you out once the issue has been resolved or you guys are alone. That's how down she is for a friend and no group of people are more sure about that than the Devil Girls. Hell, she has issues with the head cheerleader, but if they're at an away game and someone even remotely tries to fuck with the girl - one of Sienna's girls - there is no fury like the one she would reign down on someone. Sienna is the type that is not frightened by anyone and doesn't turn down a challenge. In fact, she welcomes a good challenge. No problem is never too hard, no task too difficult for her to try her hand at. She doesn't need to play dirty to get what she wants. With her ambitiousness and her drive to be the best that she can be, the result will more than likely be nothing short of perfection. Sienna hates losing and everyone knows that little fact. She is courageous, strong-willed, and a fighter until the end of time. And only the time anyone has to fear her wrath is if she feels crossed by you. And trust, that is not something just anyone wants to do.

Sienna has never been about that whole underlying cattiness. Sure, underhanded digs and sarcasm is just a trademark. She has a smart little mouth and damnit, if it comes out, it sucks to be you because if your feelings hurt, the only one who is going to care is you. Sienna doesn't believe in sugarcoating anything and she doesn't like pretending, especially if it means that she has to pretend to like you or that she's your friend. She only does that with a few people and that's only because once she's with her clique, she is with her clique. Outside bullshit don't mean a thing in that regard. However, know that she hates it and would rather just be really upfront about it. It's a black and white world for her. She either likes you or she really doesn't. She either really fucking loves you and thinks the world of you, or she absolutely hates you guts. That's it. That's the end of the story right there. And if she hates you, bless your soul because if you thought for a second that The Rejects were intimidating, you obviously have not looked Sienna Vallarino Gancia in the eye when she's mad. She can be a very vicious individual, especially if you push her buttons. She's not rude in the sense that she's going to remind you that she hates you every day, but if you don't talk, you guys seriously don't talk. And if you choose today to be the day that you decide you want to change that when you know that she hates your guts, expect cold and harsh retorts with threats that are not empty. Classy ladies don't fight, but if you push Sienna, you'll find out how quickly a lady can turn into a devil in three seconds. She's the most brazen of the Devil Girls and an enemy that not many can handle.

It's not to say, however, that Sienna is not a cool person to be around. In fact, ask anyone from her clique or anyone who has known her for a long time, and you'll find out that she's pretty fun and spontaneous. Oh, she can be the best friend that you never thought you needed. She is loyal and yes, territorial. No one infringes upon her territory (her clique) without at least getting one death stare until one of girls say that you are cool people. And then, if you are allowed to see her in her element or with those she likes, you'll find that Sienna really is the type to hang out. Sienna is the type to tease and mess with her friends, sometimes mocking but never in a mean way, just fun and easy. Besides, they do the same, especially since her being a 'freak in the sheets' is the running joke in their clique. She hosts brunches and week-end spa sessions at her house on weekends, hangs out and sings with celebrity friends, kicks back with some of the jocks watching sports and playing video games, or simply chilling out with snacks. She might even take you on one of her charity rounds at the Boys & Girls Club, who knows? The point is that, yes, she has her issues. She gets insanely jealous easily and probably jumps to conclusions more easily than she should. But when she's your friend, she's your friend. And when she's not, well, pray to Jesus and avoid her.
---
---
---
|

Favorite Color

|


"Dark colors are my staple, but shades of blue win me every time."


Shades of blue

|

Least Favorite Color

|


"Who the fuck thought mustard yellow was an attractive color?"


Mustard yellow and anything resembling it

|

Music

|


"All music makes me happy. But I do love rap and R&B, and get me some alternative rock going any day."


All music

|

Food

|


"I have a bit of a sweet tooth and my chef, Clarence, makes the most divine Strawberry Gateau that you will ever have the luxury of indulging in."


Strawberry Gateau

|

Literature

|
The Art of War by Sun Tzu

|

Form of Entertainment

|
~ Keeping up w/ social media ~ Singing ~ Hanging out ~ Traveling ~

|

Most Prized Possession

|


"Damn, this is such a hard question. But if I wanted to be honest, I'd say it would have to be my awards. Definitely my awards. Because these had nothing to do with who my mom's family is or my Dad's family. It has everything to do with me and what I did for myself."


Awards

|

Most Valuable Possession

|


"Because my granddad wanted to surprise me, he got me this diamond. It's one of the most expensive, about $14 million. It's beautiful and it's on a thin silver chain and I don't wear it often."


The Heart of the Kingdom Ruby by Garrard

|

Hobbies

|


"I don't know if you've noticed, but I probably post five Instagram pics per hour and that includes when I'm in class. If it's a selfie by myself or just a pic with me and one of my girls, a picture will be taken. And I post covers a lot. So, definitely social media. Also, cheerleading takes up a good portion of my time, so there's that. Ooh, and let's not forget just hanging out. And I do charity work every other weekend and sometimes, after school."


~ Social Media ~ Cheerleading ~ Hanging out w/ friends ~ Charity ~

|

Does she play a musical instrument?

|


"I've been singing since I was a kid and well, I play the acoustic guitar occasionally."


Vocals and acoustic guitar

|

Does she play any sports?

|


"Uh, how many times do I have to call myself a cheerleader?"


Cheerleading

|

How would she spend a rainy day?

|


"Let's see, I'm not afraid of the rain, so I wouldn't hesitate in dancing in the rain, even if it sounds cliché. But, depending on everyone's moods, the girls would be over at my place and we'd probably watch movies, eat, and have a bit of a sleepover/dance session. Or, if it's really that time, the guys come over and we watch games, play video games and the like."


Hanging out w/ friends

|

Spending Habits

|


"Not bad, surprisingly."


If she wants it, she buys it. But not to the point of gluttony.

|

Smokes? Any other drugs?

|


"I don't really do drugs. I've smoked weed twice in my life, that shit is crazy. I've done hookah a few times, especially with the girls and the jocks. But other drugs? Not in to any of that and if you put a cigarette in my face, I will cut you."


Hookah and weed

|

Drinks?

|


"You've obviously not had a Mai Tai. My fave drink ever."


Yes, particularly at parties
---
---
---
|

Drives and Motivations

|


"I think the thing that drives me the most is the desire to be me. Yeah, my mom wants me to take over her position in the company later and work with my cousins to keep up our family name. Yeah, my label would like me to do another album, preferably a platinum one like the first. But at the end of the day, I don't want to just be another singer from Sony and Columbia, and I don't want to just be that chick whose family owns a lot of luxury goods. I want to say that I have made an impact and that I'm not just living the life of luxury, but giving back as well."


Being herself and making an impact on the world

|

Immediate Goals

|


"Definitely to keep up my grades and making sure my girls stay in line."


Keeping up her grades and keeping the Devil Girls in line

|

Long Term Goals

|


"I definitely see myself becoming the next Vice President of the LVMH group, I never said I didn't want that. I just didn't want it to define me. And again, it goes back to making an impact. If it means doing more charity, let's go. Another album, whatever. Either way, I want to do more."


Becoming a philanthropist and taking over the family company along w/ her cousins

|

How does she plan to accomplish these goals?

|


"I do a lot of volunteering and charity works, and I've probably been to more charity events than some of these other rich kids. I'm currently working on an R&B album, which is definitely something a lot of my fans are excited about since I first was in to alternative rock as my genre but I don't want to be confined by one particular genre. I want to branch out, so that's what we'll be doing starting next spring. I'm graduating in the spring and I've been doing a lot of appearances with my granddad and representatives for the company during fashion events and red carpet premiers."


~ Graduating ~ Keeping up her grades ~ Wokring on another album ~ Charity work
---
---
---
|

Hometown

|


"Funny story, I ended my mom's cruise in the French Riviera short and had her get flown to the nearest hospital. It's hilarious every time she tells it cuz she's always got this stink eye and just throws massive shade at me for being three weeks earlier, but big deal. We moved to Cali and Cali has been home forever."


Los Angeles, CA

|

What was your childhood like?

|
"When I tell you that it was privileged, I am not exaggerating in the slightest. My granddad is the Chairman & CEO of the LVMH group, which is a French multinational luxury goods conglomerate. He's also the Chairman of the Christian Dior S.A. So, basically, we're really really rich. And when I say that my music career was because of a passion, not a need for a wealth, I sincerely mean that. I didn't need an album to get me money. My mother is the Executive Vice President and Director of LVMH, which is great to me because she didn't earn that because of familial ties. There were like, two other contestants for that role and she won only by hard work and because one of them dropped out of the race. So, my childhood definitely consisted of her being extremely busy, meeting a lot of models and a few choice celebrities, but also a few times where I am stuck with a caretaker because my mom didn't have the time. Not that she was neglectful, but hello, work is a huge deal.

So, to pass time since my brother wasn't born until two years ago, I did a lot of gymnastics and music training, particularly with the acoustic guitar and vocals. I'm a mezzo soprano and on a dare by my cousins, I posted a cover of myself singing Alicia Keys. Before I knew it, my mom and I were drawing up a contract with Columbia Records and Sony Entertainment and by the time I was thirteen, I had a platinum album out, not to mention a few featured songs. I spent a good portion of my childhood between cheering on an All-Star team, and being a singer. Flashing lights and Hollywood were like, my week days, and then week-ends were reserved for cheering. So, yeah, I had money and I was really really busy."
Busy and privileged

|

Pets?

|


"I had a snake. His name was Tony, since I used to like Frosted Flakes a lot and I wasn't being really creative in the naming thing. Used to scare my mom stupid."


Tony

|

Childhood Hero

|


"If you didn't think that Black Widow was fine as hell and a badass, you suck."


Black Widow

|

Dream Job

|


"Tell anyone and I promise you that I will gauge out your eyes and feed them to you."


Fairy Barbie

|

Education

|
The Buckley School

|

Finances

|
Extremely wealthy
|

Currently living with?

|
Her mother, step-father, baby brother, and herself

|

Pets?

|


"I have a new baby! Her name is Angie!"


Angie

|

Occupation

|


"At the end of the day, I'm a student first. To me, that's my number one job because I don't want to be one of those celebrities that went to school later in life. No, I'm serious about getting my high school diploma, especially my college degree. Also, I've been signed to Columbia Records since I was ten and also with Sony Entertainment since I was about thirteen. I don't do stuff as often as I did back then, especially since cheering takes up a lot of time and I want to keep active with that. But I do post covers still and you'll catch me appearing in videos."


Student & Singer

|

Finances

|


"Most people tend to forget that my last name is in fact, Gancia, and not Arnault. So yeah, my granddad is worth all of these billions and my mom has her billions going on as well. And yeah, I've got my nice $7.8 billion in the bag and an inheritance coming around next year. However, my biological father is the heir to the Gancia wine dynasty in Italy. And so, that's just a lot of money and a lot of me not having to ever worry about anything. So what if my parents are divorced? Even Xavier is rich, so again, I ain't got no worries."


Still extremely wealthy

|

House

|


"Beverly Hills is where it's at!"


Magnificent Mediterranean estate with classical French and Italian style near the Beverly Hills Hotel, at the heart of the Golden Triangle. Completed in 2010, the sophisticated home was designed leaving no expense spared – boasting over 25,000 square feet of living space, the attention to detail, amenities and materials throughout are exquisite. The entry is elegant, with soaring ceilings, a picturesque staircase and beautiful hand made stone and marble mosaic flooring from Italy. On the main floor, enjoy a large formal living room with stone fireplace and French doors opening out to the patio. Spacious family room with bar, fireplace and beautiful walnut floors flows to a stunning dining room with fireplace. Large chef's kitchen with massive center island, stone walls and floors, curved red brick ceiling and a lovely breakfast area. Airy, open spaces, with heavy dark walnut woods blended with Italian handmade stone, red brick accents and large stone fireplaces – all connected by vaulted hallways and featuring large windows and French doors that frame the bright, lush outdoors. Enjoy grand scale and high ceilings throughout.

The grand space, with its magnificent custom-tiled pool and lush grounds, calls to mind a resort on the Italian Riviera. Upstairs, enjoy 13 bedrooms, including the spacious master suite boasting his and hers baths and closets (with coded entry). A tranquil sitting area with fireplace opens to private balcony overlooking the pool. Her master bath has huge custom soaking tub, lovely tile work and French doors also overlooking the pool. Direct elevator access to the master suite. Four more en-suite bedrooms sit off the vaulted hallway – 3 of them have their own stone fireplace and all 4 boast a private balcony. Downstairs completes the estate, with its majestic spa and sparkling indoor pool, full kitchen and bar with entertaining area, bowling alley, theatre with seating for 10, full gym with steam room, separate showers and bath, a sophisticated smokers/billiards room with private bar, and circular wine room framed in stone, complete with red brick vaulted ceilings and wrought-iron-and-glass-encased wine refrigerators. The home comes fully equipped with state-of-the-art technology and security, two elevators (one on each wing), and garage parking for 6-8 cars. A timeless masterpiece – the most prestigious lifestyle.

XXX
XX
XXXXX
XXX
XXXX
XXXX
XXXX
XXX
XXX

|

Transportation

|
2015 Lexus GX

XXX
XXX
---
---
---
|Mother// Delphine Arnault|
"As you can see, I definitely have some of my grandmother's looks in me since mom is a straight up blonde, but what most people like to point out is that I have a fire just like hers and it's not easy to burn out. We can both be hotheads and we clash on ideals, especially considering she doesn't like how wild I can be. But I love her and she loves me, and she's one of the greatest women in the world in my eyes."
Butts heads, but are extremely close
|Birth Father// Alessandro Vallarino Gancia|
"What can I say? He's my dad. He's not the greatest or most attentive in the world. But he's my father and when we are together, he's pretty cool. He sends a check every month, which definitely helps on the we're-not-really-close thing, but I wish he visited more instead of it mostly being me visitng him. Even Grams thinks that needs to change."
Get along, but aren't as close as she would want
|Step-Father// Xavier Niel|
"I don't call him my father and he knows and accepts that. That already has my respect. But more than that, I can see that he really loves my mom, which is more than what I can say for Dad since his side of the family seem to think that she's a witch in disguise, but we're not going to go there. I wish we were closer, but it's not like he visits me other than during my breaks, so...there's that."
Get along very well
|Grandfather// Bernard Arnault|
"What can I say? Gramps was the main one who pushed my music career when mom was skeptical. I love him for that. He's always giving me an allowance, as if Mom doesn't already do that. He's great."
Really close
|Baby Brother// Tomas Niel|
"I know I said that Angie was my baby, but Tommy wins, hands down! He's so cute and he's a sassy little baby, always making faces and speaking baby jibberish when he's really mad. It's cute and he's my ultimate bae. I love him to death."
Extremely close
---
---
---
|

How did she spend her summer?

|


"Funny that you asked, not that I did anything particularly dynamic. I mean, what I find dynamic is different than what someone less fortunate than myself would call dynamic, but I digress. As soon as the school year was over, I flew to Italy to spend some time with my Dad and his side of the family. Got a lot of gifts, the family wine is still perfection in a bottle. I completely understand why they are considered a dynasty because good God, I nearly died drinking so many glasses with my Grandma. And let me tell you, that woman can drink. I didn't even know it was a competition until I was on my fourth glass and she was on her sixth. Then I flew to France to visit granddad and the rest of the Arnault family, which was great. I love them, especially my cousins, and naturally, we went a little crazy in the French nightlife scene. All of my Instagram and Twitter pics can tell you that. It's always bittersweet when we part, The only reason I left was because a few good friends of mine were in Monte Carlo and come on now, you know I had to see them. So, I did. I flew back with Chadwick and Shailene when they decided to leave since my mom and Xavier wanted some time to themselves. When I got back, I was either in the house with Tommy or out with my girls, which turned into a huge reunion filled with debauchery and fun. Just like always."


~ Traveling ~ Hanging Out ~ Being reckless ~

|

Grade Level

|


"About time!"


Senior

|

Which clique is she a part of?

|


"Screw what you might have heard, we are the best and the closest clique out there! We are perfect, all day every day!"


The Devil Girls

|

Where is she on the social ladder?

|
Close enough to the top

|

Is she happy here?

|


"I'm with my girls, some of the best and most fun friends out there. Of course, I'm happy. We have our bumps and our snags, but at the end of the day, we're family and there's less bitching and backstabbing here than people think."


Yes

|

If she could switch to another clique, which and why?

|


"The Animals are just ridiculously fun! I love partying with them and I have a good few friends with them. Yeah, I'm a Performer, but that doesn't mean I would want to necessarily be with them. They're cool though."


Animals

|

Any clubs or sports?

|


"Yep, I am the co-captain of the cheerleading squad."


Cheerleading

|

Best Subject

|


"I'm a beast at math."


Math

|

Worst Subject

|


"I spent my whole life going between French and English, so Spanish is a tad bit tricky only because I end up mixing the two."


Foreign Language

|

Class Schedule

|
Pd. 1 Dance II
Pd. 2 Marketing II
Pd. 3 Advanced Study - Vocals
Pd. 4 AP US Government and Politics
Pd. 5 Physics
Pd. 6 Accounting & Finance II
Pd. 7 Math of Personal Finance
Pd. 8 Spanish IV Honors
Pd. 9 Lunch

|

Dialogue Color

|


#4080BF
---
---