---
---
Nemui and Shiori are the daughters of the famous Japanese actress and clothing designer, Shizuka Fujioka. One day, the two girls find out that their mother is going to remarry a successful Businessman named Kaoru Kitomura. Rather than bothering their mother and her husband-to-be with unnecessary bills, the two girls have been forced to move into the Sakura Square Complex that is owned by Mr. Kitomura so that all their children are in one place. From there, the sisters discover that they've suddenly obtained two step-brothers due to their mother's marriage. Both of Kaoru Kitomura's children have gone to school with Nemui and Shiori since they were young so both girls will face more than they bargained for when they arrive. Shiori secretly dated the Eldest Kitomura son while in middle school so that she could gain confidence to ask out another boy. Over time she fell for the eldest son, but their fake relationship ended as it was never meant to be real and she never confessed her feelings. The younger Fujioka girl named Nemui is bullied daily by the youngest son's fangirls and other classmates. She realizes that the bullies will surely not be happy to hear she gets to LIVE with their idol. Could things get any worse? The eldest son has to deal with his ex living across the hall, sharing meals and a sofa, and more importantly both of the younger siblings are completely unaware of their older sibling's past encounter!
Secrets will be revealed, romance will bloom, unavoidable heartbreak, misunderstanding, drama, deception, and comedy will ensue. This roleplay will have it all. How will these four function at school if they don't get their home life straightened out!? Join this family and their friends on an amusing, sad, and dramatic tale of excellence.
---
---
Shizuka Fujioka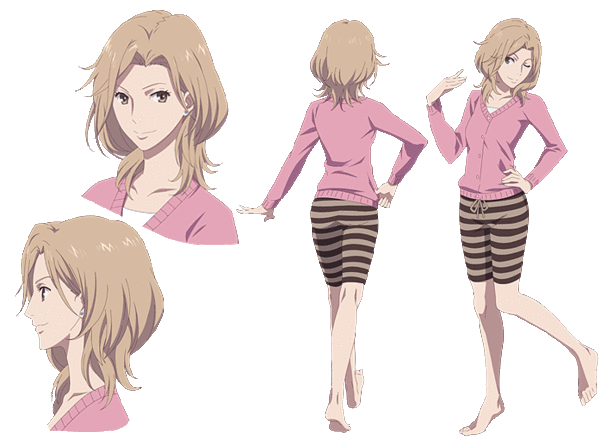 Kaoru Kitomura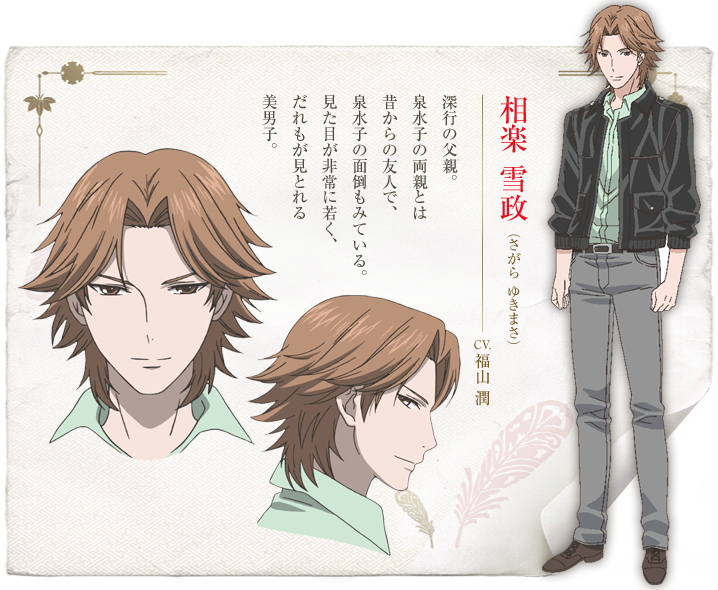 ---
---
Kurou Kitomura
Role: Oldest Kitomura brother, pretended to date Kurumi Fujioka
║ Part-time Job: ║ Age: 16 (Junior) ║

TAKEN
Yukito Kitomura
Role: Youngest Kitomura brother, Famous pop star
║ Part-time Job: Pop Star ║ Age: 14 (Freshman) ║

TAKEN
---
---
Kurumi Fujioka
Role: Older sister, secretly ill, secretly pretended to date the older Kitomura brother.
║ Part-time Job: Maid Cafe (SECRET) ║ Age: 16 (Junior) ║

TAKEN
Nemui Fujioka
Role: Youngest sister, bullied constantly
║ Part-time Job: Cashier at a Bookstore ║ Age: 15 (Freshman) ║

TAKEN
---
---
Izaya Shuuhei
Role: Neighbor, lives in the house to the right of Sakura Square
║ Part-time Job: Carpentry Work ║ Age: 15 (Freshman) ║

TAKEN
Shin Ogawa
Role: Yukito's body guard
║Jobs: Body Guard / Model ║ Age: 16 (Junior) ║

TAKEN
Aina Malik
Role: Promised to marry the Neighbor's cousin
║ Part-time Job: ║ Age: 16 (Junior) ║

TAKEN
Himeka Katsukawa
Role: Was publicly turned down by the older Kitomura brother, Her older brother was secretly killed by Shin Ogawa.
║ Part-time Job: Maid Cafe ║ Age: 14 (Freshman) ║

TAKEN
---
---
1)
Interaction -
There are a variety of characters present, NPC's (Teachers, etc), Another RPer's character, find ways to busy yourself. If you need a little push, ask in the OOC if anyone wishes to interact with your character. There is no reason to feel you cannot make a post due to this excuse. We are friendly and everyone is welcome.
2)
Form Relationships -
Hang out, develop a crush.. the more bonds you create the more social options your character has. This means less problems with finding someone to interact with.
3)
Keeping up with OOC -
There will be many important announcements in the OOC. There will be several threads, and a specific thread for announcements. I want EVERYONE to participate in OOC discussion. If you cannot be social, do not join. If you're confused, or need a little assistance, feel free to post in the OOC or send me a PM.
4)
Build plots -
It is important that you build plots with other characters both in the OOC, and in private messages. Surprise us, make us feel sad for your character. We want to see how your character progresses as much as we want to watch our own. Make them interesting...but believable.
If you are NOT ready to participate in romance, occasional kissing, alcohol use, or anything else typically in a romance RP, please exit NOW. There will also be cussing, etc. If it's not your cup of tea, please leave.
Do not try to change your character's role.
5)
Posting Length -
All posts must be at least 400 words. If you cannot manage posts of that length, do not join. I highly encourage you to write more, longer posts are quite lovely (600-900 words). Though try not to exceed 1,200 words.
6)
No Mary-Sues or Gary-Lues -
No character is perfect. Don't make them 'too nice' or 'too mean'. We want diversity. Humanize the bully, or humanize the popular girl. Give them reasoning, flaws, and dreams. Be realistic and give them something to strive for. They can't make D's and expect to be a surgeon, but they also shouldn't make all A+'s and be leader of the humane society. Moderation. Try to keep a certain balance to your character. Sure they could be really mean, but give them redeeming qualities as well.
7)
Do NOT ignore a post -
If another Roleplayer interacts with your character, at least acknowledge their presence in your next post. Do not ignore the post simply because your character doesn't like that character. Respond, respond, respond! Even if your character responds by ignoring their character..at least it acknowledges the post. No one wants to be left out. It's rude and I won't tolerate it.
8)
Post ASAP -
I know life has it's way of pulling us away from our hobbies, but do try to post. I know that a lot of people are free on the weekends. I go to school, have a boyfriend, and make time to post whenever I can.. Unless there is a tragic death in your life, you're ill and cannot post, you're going through a huge storm that might knock off the electricity, It's your Anniversary/Birthday/Christmas/some other holiday, or it's finals week.. Make sure to post often.
9)
If unable to follow rule #8 -
Due to real life obligations, please notify us in OOC so we can come up with an excuse for your character's absence and write you out until your return.
Anyone gone for more than 7 days (without an excuse) will be replaced. Anyone gone for two weeks will be removed REGARDLESS of reasoning.
Password: Write the answer to this equation: Two plus Five minus Three equals...
10)
Respect -
This includes; GM's, Characters, and your fellow Roleplayers. Do not bash a character in the OOC or PM's. It is rude and childish. Constructive (kind) criticism is allowed, but anyone who is rude for some uncalled for reason shall be permanently removed. If you understand and accept these rules please add to OOC your character's favorite color. I will not change Face Claims, do not ask.
11)
If all spots are taken but you are interested -
feel free to drop by a message and we will notify you if a slot becomes available.
12)
Have fun -
Always feel free to contact me, and share your ideas on how to make this RP better.
Taking place in...
Arcs are bundles of posts that you can organize on your own. They're useful for telling a story that might span long periods of time or space.
The Fujioka Sister finally meet there new stepbrothers, the Kitomura Brothers.
There are no quests in this roleplay.
Here's the current leaderboard.
There are no groups in this roleplay!
Welcome home, Promethean. Here, you can manage your universe.
Arcs are bundles of posts from any location, allowing you to easily capture sub-plots which might be spread out across multiple locations.
You can create Quests with various rewards, encouraging your players to engage with specific plot lines.
Settings are the backdrop for the characters in your universe, giving meaning and context to their existence. By creating a number of well-written locations, you can organize your universe into areas and regions.
Navigation
While not required, locations can be organized onto a map. More information soon!
There are no groups in this roleplay!
By creating Collectibles, you can reward your players with unique items that accentuate their character sheets.
Once an Item has been created, it can be spawned in the IC using /spawn Item Name (case-sensitive, as usual) — this can be followed with /take Item Name to retrieve the item into the current character's inventory.
Give your Universe life by adding a Mob, which are auto-replenishing NPCs your players can interact with. Useful for some quick hack-and-slash fun!
Mobs can be automated spawns, like rats and bats, or full-on NPCs complete with conversation menus. Use them to enhance your player experience!
Current Mobs
No mobs have been created yet.
Locations where Mobs and Items might appear.
You can schedule events for your players to create notifications and schedule times for everyone to plan around.
Add and remove other people from your Universe.
The Forge
Use your INK to craft new artifacts in Welcome Home, Sis!. Once created, Items cannot be changed, but they can be bought and sold in the marketplace.
Notable Items
No items have been created yet!
The Market
Buy, sell, and even craft your own items in this universe.
Market Data

Market conditions are unknown. Use caution when trading.

Quick Buy (Items Most Recently Listed for Sale)
None
Discussions
Topics

Replies
Views

Last post
Most recent OOC posts in Welcome Home, Sis!
There have been no posts in the OOC topic for this roleplay!