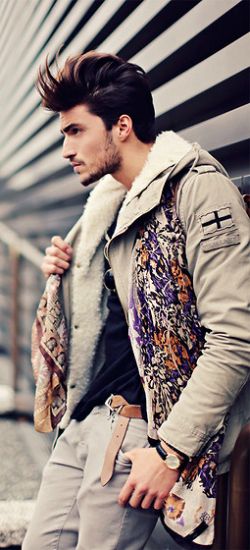 "What is evil but good tortured by its' hunger and thirsts?" Kahlil Gibran
---
Race:
Human
Gender:
Male
Age:
27
Nicknames:
"Handsome, Rick, or whatever suits your fancy."
Occupation:
"I have a MA in Library Science- no you cannot make sexist jokes about. Ah- who am I kidding- go ahead."
Pack/Coven Name:
Bellingstone Hunters
Rank in Pack/Coven:
Deputy
---
Height:
6'2"
Weight:
200lbs
Build:
Muscular
Hair Color:
Black
Eye Color:
Hazel
Scars?:
"One doesn't get into this business without a few scars- but we'll have to wait until the clothes come off for that one."
Brief Written Description:
Alarick's stature is imposing without being weighted. He is has a slick musculature about him that can be discerned even through his layering of clothing. His hair is always groomed, there is always a faint but tidy smattering of facial hair, his skin is an olive tan no matter what time of the year, and his lips are always quirked into a sharp smirk.
Clothing Preference:
Layering. Not that he really thinks he needs to hide himself, but one doesn't just lurk about a town of monsters with a carved physique and varying marks of battle for all of the world to see. Still doesn't mean Alarick goes against being fashionable about it.
---
Skills:
Capable of Using a Pistol
Talented Tracker
Pugilism
Charismatic
Relentless
Quirks:
Loves Fashion
Enjoys Corny Jokes
Loves to Flirt with Danger
Likes:
His .500 Smith & Wesson- calls her 'The Grey Lady'
Pistachio Flavored Ice Cream
One Night Stands
The Color Red
The Thrill of a Kill
Dislikes:
Sourpusses and Shut Ins
The Supernatural- Obviously
Stereotypes
'Your Mom' Jokes
Failure
Fears:
Written description:
If someone knew nothing about Alarick and just offered an opinion on what they thought he was like- they would say he didn't have a care in the world. He is quick to laugh, quick to become your friend, and oh-so aware of how handsome he is. The man loves to dance, loves to kiss, and maybe loves the drink sometimes a bit too much. Those that are close to him state that he has
skeletons
monsters in his closet. It is like like that Friedrich Nietzche quote states:
"Battle not with monsters, lest ye become a monster, and if you gaze into the abyss, the abyss gazes also into you."
---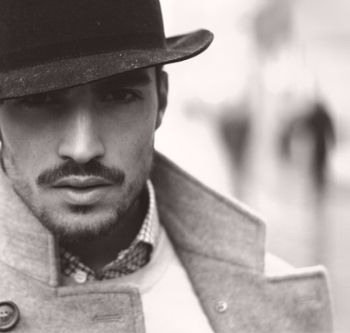 Relationship Status:
"Relationship? Re-lation-ship. Doesn't at all sound familiar."
Brief History:
Once Upon a Time...
there was a boy who lived in a large manse atop rolling hills of viridian green. The Morgensterns came from old money- older than America itself. His father was by blood a hunter- always had been and always will be (well if he had lived that was). Alarick's mother, Isabel, on the other hand had come from Italy during her teenage years in a chance to 'study abroad', but the 'abroad' never came. Instead she met Renault Morgenstern and from then on found herself at his side. Yet no matter her devotion she never joined him as a hunter, but instead decided to tend to the estate and raise Alarick away from his father's life.
Unfortunately at the age of fourteen he was indoctrinated in just like every Morgenstern boy before him. That caused a nasty rift in his family one that sent his mother fleeing and his father turning to the darkness of the hunt. Yet all Alarick could do was flow with the ebb and tide of his parent's decisions, and never found himself making one of his own.
To say that the evil wrought upon his childhood was unfounded would be a lie. His father, leading a band of hunters with Alarick in tow, had taken down a coven in Midwestern America- the feeding habits of their fledglings having altered the hunters. They were needlessly cruel with it- also murdering humans that had thrown themselves willingly at the vampire's feet. A week later Renault received a box containing the head of Isabel, and that night the entire manse was lit aflame as they tortured the man and forced Alarick to watch. They had deemed to kill the boy as well, but were interrupted as human law enforcement managed to arrive before they could finish the deed.
By the end of it Alarick found himself without a home, without a family, and without a thread of compassion left in his bones. What he did have was his father's gun, his family's money, and revenge dwelling in his heart. Alarick eventually found another group of hunters to parlay with, and inevitably found himself in Bellingstone- a nesting place of both vampires and werewolves. While charm and good looks precede him- ire and bloodlust define him.