"I've been born with something that most people would kill for.
The wolf is a gift."
---
Race:
WereWolf
Gender:
Male
Age:
23
Nicknames:
FOR THE LOVE OF GOD DO NOT TRY AND NICKNAME HIM!
IF YOU DO DO NOT CALL HIM THAT TO HIS FACE!! Don't say you weren't warned.
Occupation:
Mechanic
Pack/Coven Name:
Former of Beacon wolves, now a lone wolf.
Rank in Pack/Coven:
Was in line to be Alpha when he came of age
---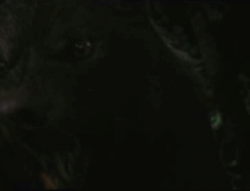 \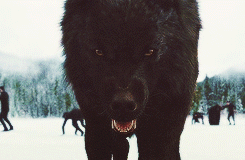 Height:
6'2
Weight:
210lbs
Build:
Muscular, fit
Hair Color:
black
Eye Color:
ice blue
Scars?:
He has a Tattoo of a A Triskelion on his back, it was his family's emblem.
Brief Written Description:
There are a lot of things that Derek does that are A) creepy and B) unacceptable and C) UNACCEPTABLY CREEPY...it is just his air and vibe he gives off that says "Oh hell no. Stay away." Other than that weirdness, he is considered to be quite handsome. Derek has a heavy brow hat seems perpetually furrowed, piercing bright blue eyes that contrast against his paler skin, an angular tiny nose, hollowed cheeks, and a square jaw blanketed in obsidian scruff. And that's just the man's face! His physique is a whole other matter entirely. To put it bluntly, the dudes buff.
Clothing Preference:
Will be seen in jeans of any brand, a comfortable tee shirt that is of a solid color or a old 'wife-beater, and his signature black leather jacket. With Derek, there isn't much wriggle room in his wardrobe. He is simple and to the point.
---
Skills:
Competitive
strong
fast
trained in fighting
raised to lead
can also fix anything with an engine, Derek is quite the car savant.
Quirks:
When and if he ever smiles, his two from teeth
are just slightly bigger than the rest of his teeth,
making him look a bit like a bunny.
Likes:
WORKING OUT!
His car
His leather jacket
control
scaring people
Dislikes:
losing control
losing
vampires
hunters
Omega wolves
Fears:
Death
people getting close to him or seeing his weaknesses
not being strong enough
Written description:
Derek Hale can be confident, intelligent, brave, and self-sacrificing(God, is he self-sacrificing!). But Derek is definately not all good traits and sinfully put together muscles. He is distrusting, easy to anger, irrational, stand-offish, and rude at the best of times. He has a major chip on his shoulder and serious issues with opening up or getting close to anyone. His blunt honesty and curt responses sometimes leave people with the impression that he is hateful and cruel, but that's not always the case. Derek is complicated, more than anything, with a personality like a...well...like a sea urchin. Outwardly he is sharp barbs and spikes, dangerous and scary; but to the core he is just as soft as the rest of us. He prides himself on being intimidating. A series of threats is always known to come out of Derek's mouth. His heartbreak has caused him to lose an essence of his own innocent. No longer was Derek so naive, instead becoming darker. Kate's betrayal caused him to grow cynical, filled with rage and anger, as well as untrusting to others.
---
Relationship Status:
Taken
-- See, Derek looks grumpy 24/7, even when with Sara; but with her his roughness is almost teasing. Batting back. Acting scary and intimidating to poke fun at this little smartass (OH GOD THAT ALMOST SOUNDED AFFECTIONATE) instead of being scary and intimidating because that's what he is; because that's what the hunters have made him. Sara is the only one who brings this out in Derek - the inner puppy. The part of Derek that still wants to roughhouse, and play, and fool around with someone. Moments-with-Sara give a rare glimpse of Derek who's still human, and not just a werewolf on werewolf business. Someone who's not just about shoving people into walls and running from hunters and fighting monsters and getting his heart hurt. Someone who still wants, beneath the harshness and the anger and the guilt and the duties of being an alpha, things like joy and fun and someone to nudge around and get nudged back. And it's Sara who brings this out instantly...even a broody bastard like Derek can't resist her charms.
Brief History:
"You're running...and once you start, you don't stop. You'll always be running."
Derek Hale was born in Beacon Hills, California, growing up in a typical American family of Were's. He was groomed from the start to be an Alpha when he became of age, showing he was the strongest and fastest of his many siblings, constantly challenging his parents with a devil-may-care grin. Though this meant he'd have to take on a lot of resposibility, it never daunted little Derek. He was always up for the task. As a teen,things became more complicated. While still in high school, he entered into a relationship with Kate Argent, a kind seeming human girl. This was against his parents wishes as the Hales had been choosing mates from other clans of Were's for centuries. Derek stood fast by his choice, he believed he loved her and that that was all that truely mattered. He was unaware at the time that Kate was only sleeping with him to get close to his family...She was a hunter.
Later, with the help of several conspirators, Kate Argent orchestrated an arson attack at the Hale House in which most of Derek's family was killed. Derek was at school when the fire was set, leaving him the only one not burned alive. This was a seminal event in the young man's life defining much of his behavior.
He DIDN'T learn to guard his family's secret with impunity, because he fell in love with a girl he didn't know was a psychotic arsonist out for werewolf blood and trusted her with it. Of course it's not Derek's fault that she turned out to be Kate the hunter, and of course it's not his fault that she burned his family's house to the ground with them inside of it, but Derek blamed himself for it. It's presently obvious in the deeply misguided and often incredibly problematic way he attempts to protect those he considers close.
Derek lived in the ruined crumbling remains of the house for a while, not able to move on, trying to be a lone wolf, but it became much to difficult to manage his wolfish side around humans twenty four seven. It is a maddening thing to be the only one of your kind for miles, that's why in the wild, lone wolves rarely survive. So, in the end, Derek came to Bellingstone looking for sanctuary. He didn't want to be in a pack again but figured their presence would be soothing to his wolf. He was totally wrong.
"I learnt when I trust people, I am less safe. When I trust people, I am relinquishing control, and losing that power implicitly means I cannot control what happens to that part of my life. Therefore, I must not trust anyone, because the only way I can be in control of my life and my safety is to avoid giving that control to others in any way."