"Each man unto himself is an island and a raging sea." Piers Facelli
---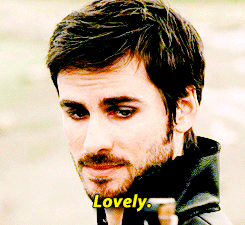 Race:
Werewolf
Gender:
Male
Age:
25
Nicknames:
"***hole, ****sucker, mother****er, ****bag, we might be here for a while."
Occupation:
EMT
Pack/Coven Name:
Wolff Pack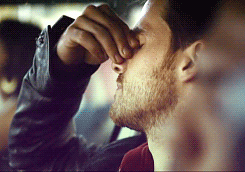 Rank in Pack/Coven:
Delta Male
---
Height:
5'11"
Weight:
155lbs
Build:
Lean Muscular
Hair Color:
Dark Brown
Eye Color:
Pale Blue
Scars?:
A knick under his left eye from a fight he got into when he was younger-
surprise surprise
. Beyond that Lassiter fails to have much in the ways of scarring- not to imply he is better than the rest of the werewolves, but he is.
Brief Written Description:
If one was to pick one descriptive word for the man it would be: trouble. Mind you Lassiter isn't an imposing man- but then again he might not truly meant to be: rugged dark brown hair, haunting blue eyes, and a tendency to be too particular with his razor. He is naturally handsome, and probably would benefit from playing that up more- but he doesn't. No there is a brutual honesty there that reflects quite forwardly into his own personality.
Clothing Preference:
Whatever he decides to wear that morning. Nothing too stylish, but at the same time there is some organization to it- almost as if he seems like he wants to be attractive without actually putting any effort into it.
---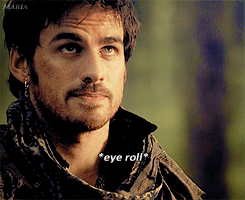 Skills:
Analytical, intelligent, cunning, and devious. Lassiter is a veritable 'look before you leap'er, but honestly he has to be to keep his position. Unfortunately there is much to be said about fighting prowess among werewolves, and he lacks he brute strength to out power the larger boys. "What do they feed them around here- steroids and growth hormones?" So what he lacks there- he uses in his leaner form to out maneuver and pick at the other's weaknesses. He's much like a snake: move quietly, fast, and unimposing- and offer one quick bite right where it counts.
Lassiter is an extremely talented people watcher- which might be surprising given his usual outlook on things. He knows things about people that they didn't assume had left their head. It is just that all people- supernatural or no- fall into a pattern and after a while one can tune out what they are saying and pick out what they actually say.
He is handy with things. Most people find themselves bringing their broken 'whatevers' to him so he can look it over and hopefully fix it. Mind you- you won't get a service with a smile, but you will get a man who enjoys a challenge. Though if he can't fix it- you might get something that has been hit a few times with a hammer in agitation.
Quirks:
Likes to poke at people's obvious 'trigger buttons'. He'll do it sometimes just to avoid answering questions he doesn't much care to answer. This is probably most used against Axel- his alpha- as he much enjoys loving to ruffle the other's feathers fur.
If he can avoid it- he will put off shifting as long as he can. Many people think it is because he doesn't much care for the pain associated with it- but truth be told it is far more a mental thing than one would assume.
Likes:
Probably NOT you.
His car- a black '69 Dodge Charger.
Making fun of people- seriously- their faces. No one can take a joke.
Vodka, Moonshine, PGA, whatever can get him drunk fastest.
Being right.
Dislikes:
Controlling people- especially when they go on and on about how they are 'in charge' and 'the leader so you best listen to them'.
Screaming children. Seriously. Isn't there a hole or something you can stick them in?
Blondes. Barbie complex much?
Being told: "Wow it seems like you woke up on the wrong side of the bed today."
A puzzle he can't figure out- but then again he enjoys a challenge. Might be a bit on the fence with this one.
Fears:
Oh there is something- but yes.
Some other things.
Written description:
"First and foremost one must be aware when dealing with me- they will probably want to punch me in the face a couple of times. I completely understand this notion- I'm an arsehole. But I do advise against it- I am an arsehole that holds grudges."
Lassiter is sarcastic, mocking, judgemental, and above all self-assured. Mind you he isn't bullheaded or ignorant as he is quite aware of his abilities and limitations. It is fair to say that he doesn't allow many facets of his true personality through, because honestly he may not really have one. Still he is loyal to the idea of the pack if not the people in it. He will use all of his capabilities to keep them intact and away from the vampires and hunters. That of course doesn't mean that he is a joyful part of the Might Morphin' Power Werewolves- but he won't be going rogue any time soon.
---
Relationship Status:
An unfortunate victim of circumstance.
Brief History:
The Declan name is not a traditional family name of Bellingstone. No- one night they weren't there- and then the next they had moved into a foreclosed house. Whatever happened that forced Lassiter and his parents into seclusion in the small town remains to this day unspoken. Many assume they were being hunted while others thought that maybe they were running from another pack. Yet if any of those troubles followed them- they gave up their chase quickly.
Lassiter was a child when he arrived, and so was able to integrate into the town's dynamic with relative ease. His parents always instilled in him the necessary need for a 'pack' and a 'family'- but he had failed to listen during most of his teenage years. It was only his parents decided to start running again- without him- that he finally realized the need for something- anything- to be stable. So he approached the pack, joined their numbers (somewhat begrudgingly), and worked his way up the ranks. Lassiter was a surprisingly intuitive wolf, and managed to outrank many of his larger opponents. Of course- his ascension ceased at Delta. While he offers many a snide comment about even having any leadership within the pack- it might be noted that he does enjoy his position with a bit of fervor. What he doesn't enjoy is this entire: we are a family- group love nonsense.
"We are wolves- carnivorously dark predators- not the fricking Brady Bunch."