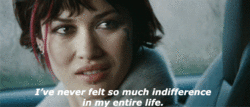 Look, all I know is one of us is right and the other one is you.
---
Race:
Human
Gender:
female
Age:
24
Nicknames:
Niki, Nik
Occupation:
Hunter/illegal weapons dealer(To pay the bills)
---
Height:
5' 6"
Weight:
134
Build:
thin
Hair Color:
dark brown
Eye Color:
green
Scars?:
Long whip marks across her back
Brief Written Description:
Dark brown cropped hair that she occasionally streaks with bits of color, very thin body with a small chest, big green eyes, full lips, and lightly tanned skin
Clothing Preference:
Nika dresses in what other women might call 'skanky' clothing. She enjoys showing off her body, however she never wears a top that would show her back. Nika is a practical hunter though, and even if it's not a lot of clothing, it is always perfect for an impromptu hunt and inexpensive.
---
Skills:
Trained extensively in armed and unarmed combat and in the use of improvised weapons. Nika also has a detailed understanding of Human/Were/Vamp anatomy and their different natures. She knows exactly what parts of the body to shoot that would be a survivable shot, a fatal shot, or even a slow painful shot which Nika has used to interrogate one of her 'victims'.
Quirks:
She occassionally 'breaks' her facade and shows just how crazy she is under the veil, or will begin speaking in strings of french and russian when overly excited or angry.
Likes:
Sex, killing, weapons, vodka, sports cars
Dislikes:
animals, vampires, werewolves, people who stand in her way, chains, whips, and sappy lovey dovey shows of affection.
Fears:
rape, being controled or forced into anything, being fed on
Written description:
Because of Nika's harsh life as Mikhail's mistress, she has a flippant and carefree attitude, no longer fearing death. She can be insane, vengeful, or just not quite all there. Nika is a sociopath who delights in chaos, disorder, and the power she has over others. She is wild, reckless, impulsive, violent, magnetic, and cold. She speaks without a filter, seems to be indiscriminate with her sexual encounters, and can and will bully the other hunters she works with to get her own way, or just to frighten them. None of the others cross her; they respectfully, if begrudgingly, grant her whatever she wants. Nika has proven time and again that she has no sense of morality, no impulse control, and no conscience, and while she is mostly just mean-spirited and not outright harmful, one easily gets the sense that harming someone wouldn't bother her at all.
---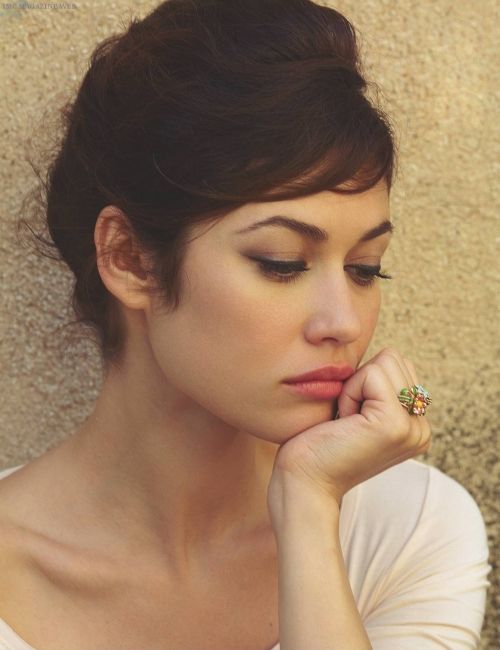 Relationship Status:
Single but has plenty of men she can call upon for a 'good time'
Brief History:
Nika Boronina was born in Russia to a french mother and Russian father. On her sixteenth birthday she was sold by her father to a man named Mikhail Belikov for $300 dollars. He took her to America to live with him and be his own personal prostitute and blood bank. Turns out Mikhail was a vampire.
After three years a slave to the monster she attempted her escape but only got as far as three blocks over before he caught her and punished her with a vengance. He chained her up to the ceiling and whipped her for hours, her back still bears the ugly scars.
It was another full year before she would try for freedom again, this time not making the mistake that if Mikhail was alive she could be free. She staked him in his sleep. Now she has trained herself into the ultimate hunter, moved to Bellingstone, but her fellow hunters and contacts do not know about her past or how it has driven her insane.