All animals with claws, can rip apart skin, with teeth sharp as saws and bloodlust within. They all hunt in packs. Their intent is the same: Watch their brothers' back, Bring their fathers no shame. So tell me once more, Which beast has the right to complain of the gore that's spilt in the night. When death is the same in day or in dark, It still stakes a claim and it still leaves a mark. So a wolf has no place as a lion's judge when the blood on his face Is more than a smudge.

---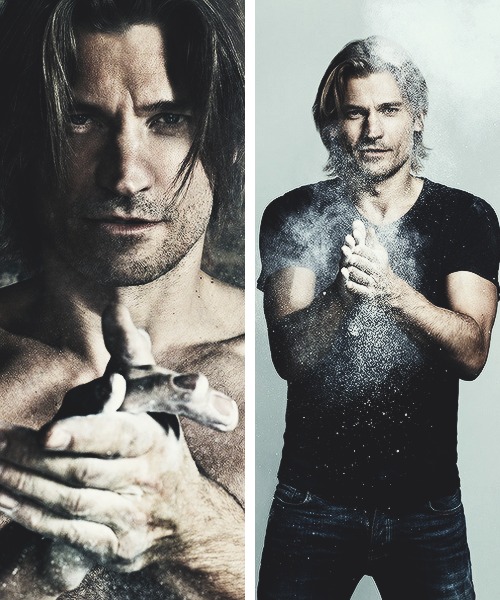 Race:
Vampire
Gender:
Male
Age:
Made at 41 in the 10th century making him 1,012 years old
Nicknames:
Nik, Kingslayer, Oathbreaker, The Lion of Lannister, Knight and Commander.
Occupation:
Knight of the Kingsguard originally, now he is unemployed.
Pack/Coven Name:
Dubois Coven
---
Height:
6'2"
Weight:
194 lbs
Build:
fit
Hair Color:
blonde
Eye Color:
bright green flecked with gold
Scars?:
none
Brief Written Description:
Nikolai has the quintessential Lannister look, with bright green eyes and golden hair. He is considered to be extremely handsome, his tall frame complemented with comely features and a smile that cuts like a knife.
Clothing Preference:
He prefers to wear dress shirts in his family colors, red, white, or gold. He always dresses sharply and clean, suit and tie or dress shirts and slacks. Whatever he is wearing, he is never without his distinctive lion's head pin made from solid Gold on his chest.
---
Skills:
He is trained in weapons(two-handed sword, battle axe, mace, dagger, lance) and warfare from being a knight in life. As an old vampire he has had centuries to hone his vampiric abilities as well. His two 'gifts' are extreme compulsion and a potent narcotic, euphoric, addictive saliva. One bite from him and you're begging for more.
Quirks:
He tends to run his hands through his hair when he is confused.
Likes:
Lions
expensive clothing and furniture
refined and cultured vampires
killing
battle
sex
Dislikes:
Werewolves
being commanded
dirtying his suits
losing
meek or timid people
human food
Fears:
being over powered
losing his good looks(aka losing a hand, leg, or being facially scarred. He'd rather die)
hunters
Written description:
Nikolai comes across as a cocky, snide bastard with a lion's share of confidence. Growing up he had more privilege than you could shake a stick at. Being waited on hand-and-foot and being taught that everything was 'Lannister above all else' honed his selfishness. He's sly and sarcastic and acerbic, and doesn't mind ruthlessly cutting down others to get what he wants — it's simply lucky that he's never wanted for anything in his entire damn life. Because he has done reprehensible acts he has such a bad reputation, everything he says is usually cast in the worst possible light. An offhand joke is taken as a grave threat by others, just because it is spoken by the Kingslayer. And as for honor, Nikolai took his Kingsgaurd vows, but when they conflicted, he choose a course of action and followed it to its conclusion, no matter the consequence. He's never bothered about his public reputation or fretted about what people think of him; he simply is. He wields a constant smirk and looks perpetually bemused by some secret joke (and he'll gladly share it with you, and it's likely at your expense). But family is important to him more than anything: Nik genuinely loved his mother and sister and tried to look out for them though he doesn't know how best to navigate in emotional waters. Nik was a mother's son, forever living in his father Tywin's shadow but never being quite good enough for the man, though he tried and hoped and listened.
---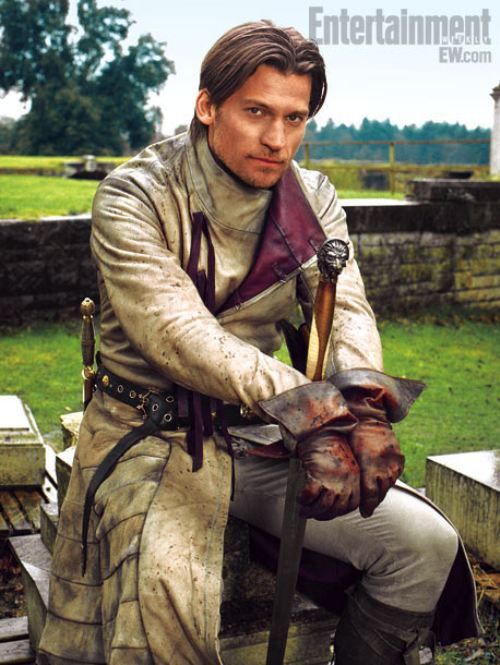 Relationship Status:
Single
Brief History:
Nik was the son of lady Joanna and Lord Tywin Lannister, head of House Lannister, the richest man in europe. At age nine, he lost his mother, who died giving birth to his younger sister Cersei. Two years later, while a squire, he won his first tourney melee. At the age of fifteen, Nik was knighted. A moon's turn later, Nik was raised to the Kingsguard, making him the youngest Knight to ever to be raised to the order.
During Nik's time in the Kingsguard, King Aerys's growing insanity and attendant cruelty became more and more apparent, and Nik found himself conflicted and troubled by many of the King's actions. One night, he and Ser Jon Darry stood guard outside Queen Rhaella's bedchamber while Aerys raped and ravaged her. Nik commented to Darry that they were sworn to protect the Queen as well, to which Darry replied "We are, but not from him." He had a similar reaction to the execution of two knights, and was reminded by Ser Gerold Hightower that he swore a vow to guard the king, not to judge him. Nik coped with much of Aerys's cruelty by "going away inside". He genuinely believes this advice, as a way to deal with a harsh reality and making an appalling task tolerable.
As a Rebellion against the mad king grew, eventually Nik was the only White Cloak in the capital.
The Lannister armies marched to the gates of King's Landing, once inside, Tywin began the Sack of King's Landing. In response, Aerys commanded Nik to bring him his father's head and to burn his own castle to the ground. Instead Nik returned to the Iron Throne then slew Aerys, plunging his sword into the Mad King's back.
Aerys' corpse lay at the base of the Iron Throne when Lord Tywin's men came into the hall and discovered what Nik had done.
Nik was pardoned by the new king, King Robert I Baratheon for killing the old king and Nik continued to serve in the Kingsguard. Robert also gave him the name Kingslayer. Though reviled by the realm for his betrayal, Nik considers the slaying of Aerys to be his finest act. His true motivation for killing King Aerys remained unknown to the masses.
What also remained unknown to the masses was that King Robert was a vampire, he turned every member of his kingsguard into vampires as well, taking them into his secret fold.
After decades of ruling, Roberts subjects began to take note of his unaging and soon suspected vampirism. The people stormed the castle, decapitating humans and vampire alike. Robert was slain before Nik could get to him in time so he fled to Casterly rock to find his family in the hopes of turning them so they could live out eternity together. Well Nik turned his sibling but not before he realized his father, Lord Tywin had led the rebellion into Roberts castle to slay his son and the king. Tywin returned home and killed Cerceri before Nik killed him.
---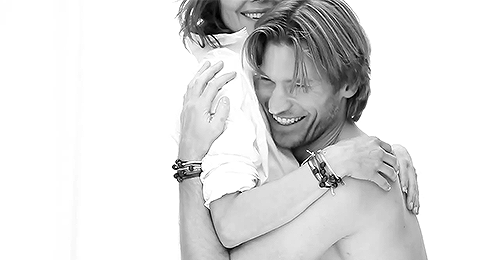 Nik went centuries without anyone, killing and feeding as he pleased with a hole in his chest where his heart used to be, but he eventually could stand it no longer. In 1987 he came across a young redhead bound and her mouth taped shut, riddled with cuts and bleeding out, left for dead. It had been so long since he had sired his sister that when he attempted to turn Gabby he had to flee to keep from draining her dry. Once he trusted himself again he returned to the area to find her but she was gone. The Kingslayer had never found a trace of his missing child.
Nik took it as a sign from the universe he was not meant to have family and continued on, living out eternity lonely. He was friends with many different coven leaders but never lived within one for more than a decade as even his own kind feared his ruthlessness and ferocity. Now he comes to Belligstone to give the local coven a shot. He wrote the coven leader informing her of his intent to which she replied he was welcome to come and join them.