What Lies Beneath || Breaking Benjamin
"All in all
You're no good
You don't cry
Like you should
Let it go
If you could
When love dies in the end

So I'll find what lies beneath
Your sick twisted smile
As I lie underneath
Your cold jaded eyes
Now you turn the tide on me
'Cause you're so unkind
I will always be here"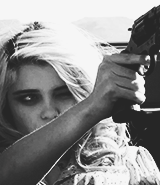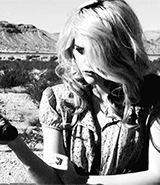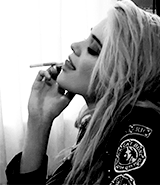 House On A Hill || The Pretty Reckless
"Somewhere in the end of all this hate
There's a light ahead
That shines into this grave that's in the end of all this pain

In the night ahead there's a light upon this
House on a hill
The living, living still
Their intention is to kill and they will, they will
But the children are doing fine
I think about them all the time
Until they drink the wine and they will, they will, they will

Somewhere in the end we're all insane
To think that light ahead can save us from this
Grave that's in the end of all this pain"

☽| Name |☾
"It's a pretty shitty name, but I guess it could be way worse."
Alexandria [Al-ex-an-dree-uh] Rose Belmonte

☽| Nickname(s ) |☾
"I don't really care."
Alex [Most preferred], Alexi [uh-lex-ee] [likes], Lex [likes], Lexi [neutral], Andy [neutral], Dria [doesn't like], Allie [hates], Al [hates]

☽| Age |☾
"I'm old enough, that's all that matters."
Alex is forever stuck at the age of 21, though she was born in 1942

☽| Birthday |☾
"I don't even remember really, I think it's sometime in June."
June 5th

☽| Gender |☾
"Ouch."
Female

☽| Sexual Orientation |☾
"I love sex, but hate love."
Heterosexual

☽| Ethnicity & Nationality |☾
"Can a ghost even have a nationality?"
Alex was born and raised in America. She's never really known where her family's roots came from an never really cared to ask. Besides, it doesn't matter anymore. She's a ghost and stuck in Crown City.

☽| Species |☾
"I was human once."
Ghost

☽| Abilities |☾
"I don't just haunt people. I've got a few tricks up my sleeve."
Alex has several interesting abilities that come along with being a ghost. The smallest, most insignificant ability, is probably her effect on temperature. When she's in a room, many experience a chill, as the temperature of the room will drop a few degrees. She also has a "ghostly" form, meaning she is not tangible. She is fully visible, but should you try to make contact with her, you would just drift right through, like a hologram (not without getting frostbite however, as the closer you approach her ghostly form, the colder the air gets). She can also make herself invisible to the eye as well as take on a "shadow" form, where her figure is visible, but she appears to just be a shade.

Most ghosts don't have a physical form as well, but Alex does. She paid a huge price to a Mystic in Crown City in order to have one. She cannot remain tangible for extended periods of time, as she risks becoming a "zombie" like creature (basically a corpse with no soul), but she likes this form a lot because it makes her feel human again. While in this form, she can experience human things that she can't as a ghost, such as sex, food, sleep, warmth, and, of course, physical contact.

Also, with these abilities, Alex has several fun mind abilities she likes to utilize. She can read most minds and communicate telepathically (though this gift is limited). She cannot read the minds of or communicate with certain supernaturals or with human beings who do not believe in ghosts. She can also teleport from place to place, which can prove to be particularly useful. In her ghostly or shadow forms, if she makes "contact" with you and looks into your eyes, she can occasionally cause hallucinations or illusions. Finally, she has a limited ability of telekinesis, making her able to have an effect on the world around her even when not in her physical form, though this typically takes a lot of concentration. She can only move or use telekinetic force on small objects, though, occasionally, if her emotions are provoked, Alex will have an outburst, allowing her to effect huge objects or use a lot of force.



Ghost || Sky Ferreira
"What did I do to make you so cruel
I've got this ache inside my heart
I know that it's you
What should I do now that
I know that we're doomed
I loved you most
And now you're a ghost
I walk right through"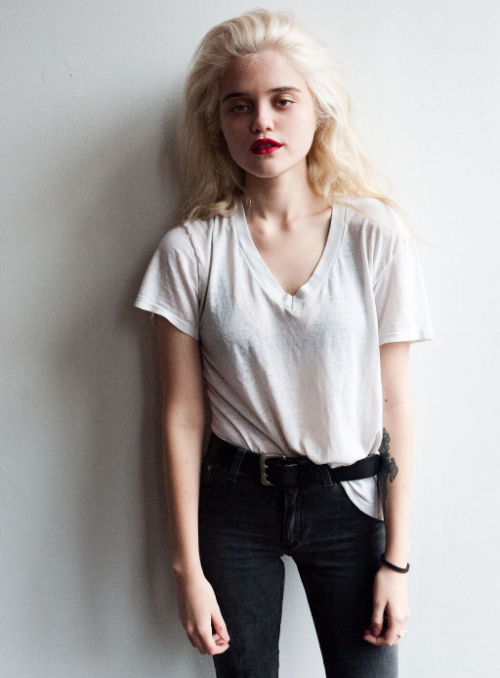 ☽| Eye color |☾
"They're interesting I guess, not your average brown, blue, or green."
Alex has quite unique eyes. They're rather hard to describe, as they appear different in all different lighting. Typically, you could say her eyes are a light hazel color. This can mean that, depending on the lighting and how close you're looking, her eyes can appear to be anything from grey, to green, to even a pretty unusual honey gold color.
☽| Height |☾
"I'm not the tallest."
5'6"
☽| Build |☾
"I may be small, but underestimating me would be a huge mistake."
Alex has quite a small stature. She's thin and bony, though not sickly or gangly, more in a delicate sort of way. She's also not extremely curvy. She does have all the basic curves of a woman, keeping her from appearing boyish, but her hips are not especially wide and her chest is not remarkably large. Because of she's not very heavily built, she appears to be quite fragile even though this is not true in the least. She may not have much physical power due to her size and weight, but she's got outstanding mental durability.
☽| Scars |☾
"Way too many."
Alex, as a ghost, can no longer scar, not even in her physical form. However, she does still have scars from when she was living.
>>

Left side of chest

<<
Just under her left collarbone, close to her shoulder, Alex has a scar that stretches a few inches. This scar was given to her by a kitchen knife stabbed into her shoulder by her mother during one of her "episodes". It just missed her heart. The doctors said, had it been even a centimeter in another direction, it would have killed her.
>>

Above left eyebrow

<<
Above her left eyebrow is a small scar she typically tries to hide with her bangs. It's from the bullet that killed her so many years ago. It used to be rather large and gruesome looking, but since her death, it has gotten much smaller and is no longer gory or unsightly to look at. Still, she does not like to show it, as people tend to ask about it far too much.
>>

Knees and shins

<<
As a child, she was quite adventurous. She was constantly climbing trees and venturing through the woods near her house. This meant she took quite a few hard falls during her childhood, earning herself many bruises and scrapes. Most healed normally, but there were a few particularly rough incidents where she'd slice herself on a rock or fall from a tree that left permanent scars. These scars are on her shins and knees but are very thin and white, seeing as they're so ancient. They almost blend with her skin, though they are still barely noticeable.
☽| Piercings |☾
"I have my ears pierced."
Alex has both earlobes pierced three times as well as a cartilage piercing in her left ear.
☽| Tattoos |☾
"I've only got two."
>>

Inside of left arm

<<
On the inner part of her lower left arm, Alex has a intricate cross tattooed.
>>

Right foot

<<
On top of her right foot, Lex has a paintbrush that she got while she was younger, during the days when she dreamed of being an artist before her death took that away from her.
☽| Manner |☾
"I'm kind of a lone wolf."
On the outside, Alexandria appears very laid-back. Almost everything she does is casual and comfortable. Even when sitting in a room she's never been in, you'd think she'd lived her whole life there. Though she's capable of moving with speed and accuracy, this is not something you'd expect from her because she has a very low-energy essence about her. Not much emotion ever flickers over Alex's face and, when it does, it's usually brief flashes that you have to have a quick eye to catch. When she's angry, all her muscles tense the slightest bit and her mouth tightens, though this is often as extreme as it gets. She's been through quite a lot and you can almost see this thoughtful awareness in her eyes. At the same time, while she appears laid back, there is, in no way, a friendly energy coming from her. She takes life very seriously and you can tell this by just being around her. Without even saying so much as a word, Allie gives off an almost unapproachable energy for she's not very fond of socializing or trivial, meaningless conversation. That being said, should you somehow evoke happiness and true laughter from her that is not sarcastic, it becomes clear. Her muscles relax and she laughs with her whole body, throwing her head back, shoulders bobbing, though this is quite a rare sight. Most laughter coming from her is the cruel, cold kind.

Semi-Automatic || Twenty One Pilots
"I'm never what I like,
I'm double sided, and I just can't hide,
I kind of like it when I make you cry,
'Cause I'm twisted up, I'm twisted up inside."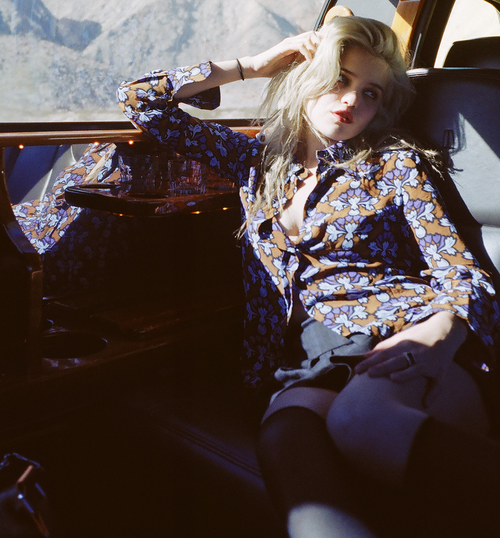 ☽| Skills & Strengths |☾
"Strength is about overcoming weaknesses."
▲ Manipulation ➛ A combination of her outstanding ability to read people and her habit of people watching has made Alex two very important things: sly and manipulative. Most people don't realize it about her when they first meet her, but she's actually very cunning. She could, as the saying goes, sell ice to an Eskimo with her dangerous silver tongue. It's a skill she's quite proud of for it's helped her get out of a lot of tough situations as well as play games with people, which she finds much too amusing. Plus, on the flip side, the fact that she's good at manipulating others helps her realize when people try to do the same to her. By no means whatsoever is she gullible. Very little can get past her.
▲ Resilient ➛ Alex has been through a lot in her life. This means that, emotionally and mentally, she's quite durable. Her hardships have given her a strength to carry when the chips are down. It may have made her fairly bitter, cynical, and closed off, but, above all, her difficulties have made her strong and quite independent.
▲ Collected ➛ Lex is quite calm and collected. She has the incredible ability to keep herself together even in the most terrifying or difficult situations. It isn't until later, when she's alone, that she allows herself to break down or feel fear. In the heat of the moment, she's quite level-headed and clear, refusing to let things like panic or pain cloud her judgement.
▲ Artistic ➛ Alex is a very skilled artist. It used to make her unbelievably happy, but she hasn't so much as picked up a brush, pen, or pencil in a very long time. It was a dream of hers once, to be an artist, but she never managed to achieve it as her death brought her dream of being a famous artist to an abrupt end.
▲ Singing ➛ Lexi is quite a talented singer though she doesn't do it much anymore.
☽| Flaws & Weaknesses |☾
"People tend not to like me."
▼ She's not always tangible ➛ One of her weaknesses is that Alex is not always tangible. As a ghost, her physical form is very limited, and, as such, she can't do or experience all the things the living get to all the time. This means maintaining any sort of relationship could be rather difficult.
▼ Socializing ➛ Though Lex is a skilled manipulator, she's not very good at connecting with others on a deeper level. Sure, she can read people easily and knows just what to say or do to get what she wants out of them, but as far as friends and relationships go, she's a total wreck. Very few people can tolerate her because she's very blunt and realistic, causing her come off as rude and pessimistic. It takes a certain type of person to realize that her words aren't personal, they're just who she is, but that type of person is rare. As such, she has few friends, making her quite lonely most of the time.
▼ Emotion ➛ Alex hates to feel too intensely. The way she sees it, she's had enough pain and misery in her life. As such, she bottles up and locks away all her more powerful emotions and, as anyone could tell you, this is not exactly healthy.
▼ Teamwork ➛ Alex is a rather solitary, independent person and, as such, teamwork is not really her forte. Especially seeing as very few people tend to get along with her.
☽| Likes |☾
"I like people who can think for themselves."
♥ Playing tricks/haunting people
♥ Her cat, Sphinx
♥ Hard liquor
♥ The night sky, she loves the stars
♥ Black coffee
♥ Sex
♥ Art
♥ Her physical form
♥ Music
♥ Parties, she loves being around the living
♥ Physical contact
♥ Dancing
♥ Singing
♥ Teleporting
☽| dislikes |☾
"I wish I was alive."
✘ Naive people
✘ Being a ghost
✘ Emotion
✘ Optimists
✘ Being told what to do
✘ Being told no, it just makes her want to do it
✘ Thunderstorms
✘ Her scars
✘ Dogs
✘ Tea
✘ Being organized
✘ The color yellow
✘ Being bored
☽| Fears |☾
"Fear is a four letter word, you can't let it rule you."
☠ Passing on ➛ Alexandria clings desperately to the living. She doesn't want to pass on because she's terrified of what's in store for her in the afterlife. It's been a long time, but she's still in denial of the fact that she is, in fact, dead. She doesn't want to give up her life on earth just yet. She's not ready and she's not sure if she ever will be.
☠ Losing her soul ➛ When Alex got her physical form from the Mystic, she was warned that, should she use the gift too much, or for too long, she will become stuck in a perpetual state of emptiness. Her soul will cease to exist and she will become "zombie like", never even having the opportunity to pass on or find peace. This terrifies her even more then the idea of letting go and passing on.
☠ Being alone forever ➛ Though Alexandria has a hard time being kind to people and acts as though she has no interest in a romantic relationship, she's actually quite afraid that she'll be alone for the rest of her existence. That, maybe she's too broken, bitter, and intolerable for anyone to love her. Additionally, she's afraid that no one could ever love her because of the fact that she is a ghost.
☠ Opening up to people ➛ Alex doesn't like to open up to people for fear that it would cause her to feel close to them. If she were to open up to people and make emotional connections with others, she wouldn't be able to bear losing them.
---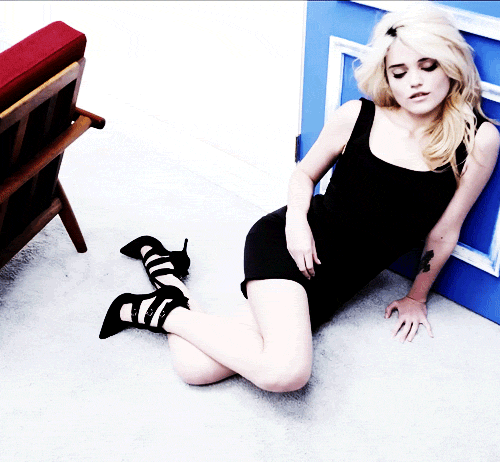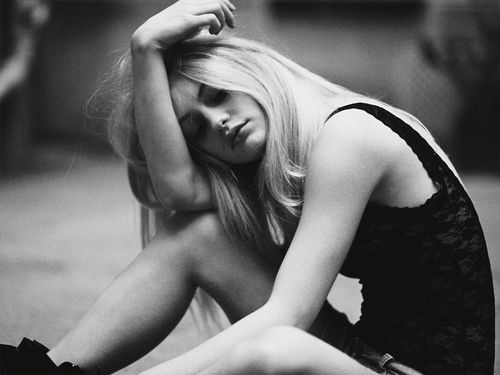 ☽| Personality |☾
"I'm not the easiest person to like."
"People call me a pessimist, but I like to think of myself as more of a realist."
Upon first meeting her, many people do not really like Alexandria. She's the kind of personality that grows on you and takes a while to get used to. She tends to keep herself fairly closed off from others for many different reasons, mainly because, in her experience, letting yourself become attached only leads to getting hurt. Because of these two things, she's often isolated and alone, making it fairly hard to get to know her at all.

Alex has a very blunt way of speaking that tends to turn people away from her because sometimes, her words can come out cruel and she simply doesn't care. She speaks the truth, whether it hurts or not. This is also commonly mixed with a general bitterness and sarcastic bite to her words. Sometimes she may come across as rather cynical, but her life has made her that way. The way she sees it, no matter how "good" a person is, human nature is not. She goes into nothing with naivety or blind, unsupported optimism.

Rather, Alex likes to focus on the reality of the situation. If the situation is dire, she won't tell you things will to be okay, she will look you in the eye and tell you the truth of it. False hope is not something she cares to support. This leads people to believe she's pessimistic though she's really not. Sure, refuses to sugar coat things, but she's not always looking for the downsides of life. She can appreciate a happy moment, it's just a little more difficult for her because truly happy moments are few and far between.

When spoken to, Alexandria speaks with an unshakable confidence, refusing to let others see her waver even a little. Typically however, she doesn't do much speaking unless spoken to. She's not shy, she just prefers to remain unattached to others and she finds, the more you talk and get to know people, the more they become apart of your life. She doesn't like letting people into her life to get close to her.

She's lonely and sometimes, it's almost unbearable, but the way she sees it, loneliness is far better then the pain of caring for someone only to have them not reciprocate the feelings, or worse, lose them. Besides, she prefers to watch people as opposed to interact with them. She's a good people-reader. She can tell what you're thinking just by the slight twitch of your eyebrow and nothing amuses her more then learning the what makes people tick. She then turns what she can gather from someone into a weapon of sorts, using it to get what she wants out of them or just simply cause a little trouble. She's very sly and tricky and she likes it this way because it gives her an edge that many don't have.

Because she is not alive and is practically an immortal being, Alex has learned to remain unattached to people and things. Her only true attachment is to her cat Sphinx. She doesn't let herself feel attachment, seeing it as a weakness to need other people. Instead, she locks her feelings away, pushing them back in order to remain aloof, very rarely speaking of things that pain her. If you do manage to get her to talk about some of her more painful moments, she speaks about them nonchalantly, shrugging them off even when it kills her inside. She's locked up tight like a vault.

Mostly, she's lonely, always looking for affection but too afraid of it to let it happen. She's always choosing the worst guys, but at the same time, "nice" people just bore and annoy her. She cannot stand being around the ridiculously happy, nice, or optimistic. She likes people who are strong willed with minds of their own that aren't intimidated by her. Arrogant people can often irritate her, but, at the same time, these are the people she works best with. They push her and challenge her which is what Kitty responds to best. She improves most when she's challenged.

Alex is also very crafty. She likes to be constantly entertained. When bored, she'll often head to a club where there are tons of dancing bodies and lots of euphoria because she loves being around the living, as it's something she misses very much. Other then partying or haunting clubs, Lex also really loves to haunt people individually. She is a ghost after all. She loves playing tricks on people and scaring them out of their minds. This can seem rather cruel, but when you're a ghost who doesn't sleep, has few friends, and nothing but time to kill, you get dreadfully bored. She can't help herself.

Dear Sister || The Pretty Reckless
"Dear sister, can you help me lie?
I've told the truth so many years
No one seems to want to hear that
I'm not someone else inside

I've been along this lonely road
Looks like I'm not coming home
But I don't mind
Please don't cry"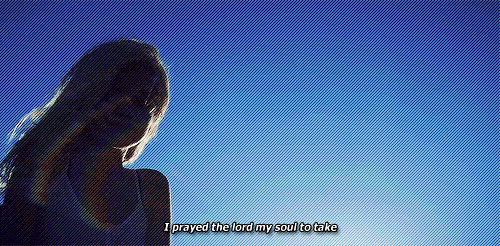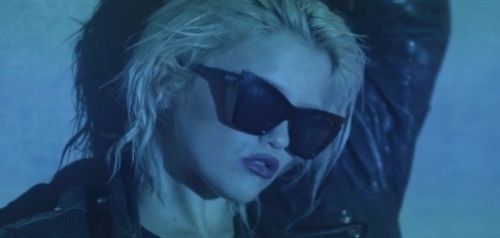 ☽| Family |☾
"I miss my baby sister."
Nikki Belmonte || Mother || Deceased
Henry Belmonte || Father || Deceased
Lillian Belmonte || Little half-sister || Deceased
☽| Biography |☾
"It's not a happy story."
Alex was dealt pretty shitty cards from the beginning. Her father, Henry Belmonte, died a long time ago in a war only two years after she was born so she has no memory of him at all, just an old black and white photograph of him in his uniform. Her mother, on the other hand, was behind almost every decision she ever made in her life.

Nikki Belmonte was a troubled woman. She struggled with schizophrenia as well as severe depression, only the depression came later. Before her father was sent to war, the schizophrenia was a struggle, but somehow, Henry knew just how to take care of his wife. She was happy and it was hard, but barely manageable. At least manageable enough for her to pass as "normal".

After Henry was sent to war and killed, things changed drastically. Her mother's schizophrenic episodes became worse and more frequent, and she developed a deep, life consuming depression that caused her to drink profusely. She became very hard to handle so it was extremely difficult for Alex growing up, watching her mother sob into old war letters one moment, attack her like she was a threat the next, and dance around the kitchen singing and cooking the next.

When she was nine, her mother became pregnant with another little girl. Nine months later, Lilliana was born and now Alex not only had to take care of her sick mother, but help her sick mother raise a child. It was a lot of responsibility to handle, causing her to grow up very fast. She may not have lived long, but she was sister, mother, and daughter all in that short time.

As time went on, her mother's schizophrenic episodes became downright dangerous. There was a time she walked in on her attempting to down Liliana in the tub and a time her mother stabbed her with a knife. It became almost impossible to live with her. Alex was twenty one and only still living with her mother for Lillian's sake. Shortly after the bathtub incident, she decided to do what she should have a long time ago. She made plans to have her mother institutionalized and for her to take Lilian away from their hometown altogether.

Only her mother caught onto this and it caused an episode. The night before she was going to leave, her mother put and end to her plans with a bullet in her head.

The bullet killed her instantly, and as her soul left her body, she caught a glimpse of her twelve year old sister coming around the corner to the gruesome sight of what her mother had done. The next few months, she floated in a haze, caught in limbo, constantly trying to come in contact with her baby sister, desperately needing to know what happened to her.

When her soul finally settled, however, it wasn't near her sister. It was in a town she'd never even heard of. A town she couldn't leave. The only thing good about this town was that it was home to many supernaturals and, as such, she was able to make a deal with a witch. Her soul would last forever and she would even have a physical form. Since her arrival, she's been haunting Crown City restlessly.
---
---
| face claim |: Sky Ferreira
| hexcode |: #632B58
---
---