Meant To Live || Switchfoot
"Fumbling his confidence
And wondering why the world has passed him by
Hoping that he's bent for more than arguments
And failed attempts to fly, fly

We were meant to live for so much more
Have we lost ourselves?
Somewhere we live inside
Somewhere we live inside
We were meant to live for so much more
Have we lost ourselves?
Somewhere we live inside "



I Blame Myself || Sky Ferreira
"How could you know what it feels like to fight the hounds of hell?
You think you know me so well
How could you know what it feels like to be outside yourself?
You think you know me so well
I just want you to realize I blame, I blame myself
I blame myself for my reputation"

☽| Name |☾
"It could definitely be worse."
Skylar Crystal Jenkins

☽| Nickname(s ) |☾
"It doesn't really mater to me."
Skye [Most preferred], Skylar [likes], Crystal [Her name at the club]

☽| Age |☾
"I'm young, but I can do anything."
Twenty-four years-old

☽| Birthday |☾
"It's a shitty birthday."
December 24th

☽| Gender |☾
"You must be blind."
Female

☽| Sexual Orientation |☾
"I like men."
Heterosexual

☽| Ethnicity & Nationality |☾
"I'm not really sure."
Skye has lived in America her entire life. Her mother, she knows is French, as she came over from France as a girl, but she's never known her father so she doesn't know where he's from. She knows how to speak French, her mother taught her, but, from growing up in the South, she has a strong a country accent.

☽| Species |☾
"What kind of a question is that?"
Human

☽| Occupation |☾
"Stripping isn't exactly my dream job."
She's a stripper in a club near her New York apartment.

The Kids Aren't Alright || The Offspring
"When we were young the future was so bright
The old neighborhood was so alive
And every kid on the whole damn street
Was gonna make it big and not be beat

Now the neighborhood's cracked and torn
The kids are grown up but their lives are worn
How can one little street
Swallow so many lives

Chances thrown
Nothing's free
Longing for what used to be
Still it's hard
Hard to see
Fragile lives, shattered dreams"

☽| Eye color |☾
"I'm a blue-eyed, blonde-haired southern girl."
Skylar has rather pretty eyes. They're not an electric shade of blue or anything extremely remarkable, but they're still quite lovely. They're sort of a grey-blue color with flecks of green in them.
☽| Height |☾
"I've always been the tall, athletic one."
Skye is rather tall, standing around 5'11" with long legs
☽| Build |☾
"I work hard for this body."
Skylar has a somewhat athletic build. She's tall and slim, but shapely as well with well toned legs and curvy hips. In high school, she used to play volleyball and soccer, and as such, was good at staying in shape. Now, she goes to the gym often and loves running. Running is one of her favorite things to do. Whenever she's stressed out or worked up about something, she goes for a run. This keeps her in shape.
☽| Scars |☾
"I've got some."
>>

Inside of left arm & right side of ribs

<<
From about the inner part of her elbow to the inside of her wrist, Skye has a long, rather jagged scar. This she got in the car accident that screwed up her entire life. She has several scars from this accident that she hates, but the two most obvious ones are the ones on her arm and another, on her right side. It sits right on her ribs.
>>

Left eyebrow

<<
Skylar has a small scar that cuts through the arch of her left eyebrow. Typically, it's easy enough to hide with make up so she doesn't hate it too much. It's from a guy she dated shortly after becoming a stripper. He hit her with a beer bottle, giving her the scar. His injuries, however, were much worse so she considers it a victory.
>>

Left shin

<<
On her left shin, she has a scar she got from an accident as a child. It wasn't anything too traumatic, just a mistake made during a soccer game, and the scar is pretty faint now that she's older, but it's still there and she still remembers the day she got it.
☽| Piercings |☾
"I'm not a huge fan of them."
Sky had her ears pierced once in each lobe and one cartilage piercing on her right ear. Other then this, she doesn't have any piercings. She used to have her nose and several other places pierced when she was a teenager, but she's long-since taken them out and let them close.
☽| Tattoos |☾
"Just a few."
>>

Back of neck

<<
Her first tattoo is a rose sitting on the back of her neck, under her hair. This she got for her mother, Rose, after her death. It's there as a memory of her mother, though she doesn't tell people this because it gets her emotional.
>>

Left collarbone

<<
Along her left collarbone, Skye has the words "this too shall pass" tattooed in a cursive script. She got this one a few years after the rose tattoo and the car accident that killed her family. It's there to remind her to stay positive even in the darkest times.
>>

Back of elbow

<<
Her final tattoo is for her sister. It sits on the back of her elbow, of a little "pinky swear" motion. When her little sister turned eighteen, for her birthday, Skye brought her to the tattoo shop and they both got matching tattoos.
☽| Manner |☾
"I try to stay positive."
Skylar has a very positive attitude about her. Her life has been anything but easy, but it's made her strong and you can see that in her. She's confident and walks with a sense of purpose, like she knows who she is and her place in the world. She may have major insecurities, but you'd never know it upon seeing her. She's got a bright, beautiful smile that seems to light up a room and an almost infectious laughter.

Doses & Mimosas || Cherub
"Crying when you're by yourself
Cause of what they think
About you
Makes time go slow slow slow
Makes time go slow slow slow
Slow
Something's gotta give soon
Or I'm gonna lose it
Substance abusing
And never come down"

☽| Skills & Strengths |☾
"Strength is about overcoming weaknesses."
▲ Positive ➛ Despite the way her life has turned out, Skye does everything she can to stay positive. This means that she never loses hope. Even in the most desperate of situations, she knows how to keep her spirits up, which can be a huge strength as it gives her the ability to push through the pain.
▲ Socializing ➛ Skylar is a very good at talking to people and her positive attitude can be rather contagious. She knows how to make people laugh even when they're at their worst and is very sensitive to others emotions. She's very much a caretaker and hates to see others hurt, even if it means ignoring her own feelings, she's always ready to make someone feel better.
▲ Athletic ➛ Skye is a quite athletic. She loves to run and is very good at it, as she can run really fast for quite a long time. She's also athletic in the sense that she can take care of herself. She knows how to throw a punch if she's backed into a corner. It's a skill that comes in handy a lot in her line of work. A lot of guys tend to think stripper is the same as prostitute and she has to teach them otherwise.
▲ Smart ➛ Skylar is extremely smart. Unfortunately, she never applied herself too well in high school, so, even though she graduated from a very good private high school her grades were rather low. Despite this, however, Skye is actually brilliant. She got accepted into Harvard Law School, and is very good at schoolwork when she applies herself. Sadly, however, she messed things up to the point where her brains no longer matter much. Not with the life she lives.
☽| Flaws & Weaknesses |☾
"People tend not to like me."
▼ Dealing with emotion ➛ While she is a very positive person and is good at cheering others up, Skye is very bad at handling her own emotions. She prefers to just push them down either by running or making an amusing joke to lighten the mood. At the end of the day, she rarely ever cries and prefers to bottle things up, masking them with false happiness.
▼ Shame ➛ Skylar hates what she does and the life she's living. She can't help but feel ashamed and hates that she's ruined all her great potential and fucked up her life. Though she acts confident, she is actually rather insecure about the fact that she's a stripper.
▼ Addiction ➛ Skye is very smart, but, unfortunately, she struggles with several very intense addictions she can't seem to shake no matter how hard she tries. She needs to kick them if she's ever going to clean up her life, but she's trying to do it alone and it's very hard.
☽| Likes |☾
"I like smart people."
♥ Drinking
♥ Drugs
♥ Dancing
♥ Tea
♥ Reading
♥ Being challenged
♥ Smart people
♥ Her little sister
♥ Running
♥ Sex
☽| Dislikes |☾
"I hate when it's cold out."
✘ Cold weather
✘ Negative people
✘ Her older brother
✘ Working
✘ Withdrawals
✘ Therapy
✘ Crying in front of people
✘ Being told no
✘ The city
☽| Fears |☾
"I don't want to hurt anyone."
☠ Screwing up her little sister ➛ Skylar has royally fucked up her life, and she's trying to make herself accept that, but she can't let herself fuck up her baby sister's life as well and the idea that she might terrifies her. She wants to do right by her, but it's hard.
☠ Dying alone ➛ Skye has never really been able to hold down a relationship and she's afraid she may never find the right guy. Afterall, she's a stripper, who's going to love her?
☠ Ruining her life for good ➛ Skye is afraid that she'll never be able to get out of the trouble she's gotten herself into. She's trying hard and working on it, but it's damn near impossible to break some of the ugly habits she's acquired and she's afraid she'll always be right where she is, never able to make anything of herself.
---
☽| Personality |☾
"I used to be a good girl."
Upon hearing Skylar's story and everything she's been through, you might expect her to be a rather sullen, dark person, but in fact, she's quite the opposite. She prefers not to dwell on her hardships and instead, does her best to remain positive. In fact, she does this so much, it's become second nature to her. She's rather good at sweeping her emotions under the rug and putting on a dazzling smile that none can see through.

Talking to Skye is always fun. She's full of smiles and laughs. She's the kind of girl who's attention you can't help but love because somehow, she makes you feel good about yourself. She knows how to make people laugh even in the hardest times and is a very good friend to have because, when the chips are down, you can bet your ass she'll be there for you.

She's a very loyal person, but this isn't always a good thing. In fact, she gives so much of herself to others that, at the end of the day, there's often not much left for her. She often looks at herself in the mirror and hates what she sees, but doesn't want to express this. Instead, she pretends everything's okay, not seeking help from others because she's never really had any. She's always been the caretaker, never the one needing care.

She's also a brilliant girl. Most people tend to see Skylar as nothing more the tits and legs, seeing as she's a stripper, but should you actually listen to her when she speaks, it becomes fairly obvious that there's much more to her then sex. She's extremely smart and loves to learn. She reads the paper and can often be found with a book in her hands when she's on her own. She's more then just a stripper and much more then just some little country girl, but very few people ever notice this anymore due to the darker side of her that's taken over her life.

Despite Skylar's dazzling personality, she has some very rough edges. She has a dark, troubled side that she fights with almost every single day. She battles various drug addictions as well as a nasty case of alcoholism. Currently, she's sober, but it's a very precarious ledge she's standing on. Just one drink, or one hit of a joint and she'll get dragged right back down into darkness. It's like there's a monster inside her that, no matter how hard she tries, she can't seem to keep locked up. It just keeps resurfacing.

Skye's deeply troubled, but she prefers not to let anyone know this. Only her sister really knows how bad her addictions are and she's helped her a lot in her fight against them, but there's only so much she can do. Skye hates seeing the disappointment on her little sister's face every time she gives in and has a drink so she refuses to do that to anyone else. She hides her troubles as well as she can. Hell, she's an expert at pretending to be sober even when she can hardly think straight.

Skylar is a very smart, caring person. She loves others with everything she has and does her absolute best to keep a smile on her face at all times, but at the end of the day, she's just as fucked up as everyone else. She's just really good at hiding her dark side, or at least masking it so well that it doesn't seem like a problem. She just can't help but blame herself for screwing up her life so damn bad and can't seem to see a way out. No matter how hard she tries, it's always like taking one step forward, and two steps back.


Nothin' Better To Do || LeAnn Rhimes
"Hitched to town with Bobby Jo and Tommy
Couple of lookers, new best friends
We slipped in the back of Sunday service
Know them church ladies, they heard us
Bum smoke money from the offering
Mama said, "Idle hands are Devil's handy work"
Oh, the trouble you'll get into
You got nothin' better to do, got nothin' better to do
You got nothin' better to do, got nothin' better to do
Yea yea yea yea"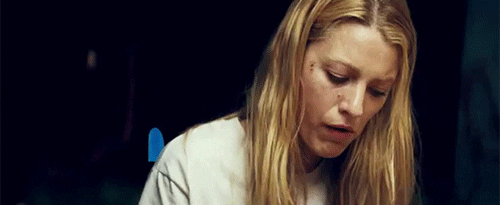 ☽| Family |☾
"It's just me and Lizzie now."
Rose Conway || Mother || Deceased
Lewis Conway || Step-father || 48 || Alive
Jesse Jenkins|| Older Brother || 30 || Alive
Elizabeth "Lizzie" Conway || Little half-sister || 22 || Alive
Angel Conway || Youngest half-sister || Deceased
☽| Biography |☾
"It's a long story."
Life wasn't always hard for Skylar. She was born as the second child to Rose Conway. Her mother was from a very wealthy French family, however, when her parents passed away, she moved to the states with all her inherited money and settled down in Savannah Georgia. She was married at twenty years old and pregnant with a boy a year later.

Life was pretty easy growing up. When she was born, her father left so she never knew him, leaving a rather large hole in her life, but her mother was very good at filling it. She was a good woman who loved her children very much. While her older brother was a huge pain in the ass who enjoyed terrorizing her, she could handle him.

Their family was wealthy and they could have anything they'd ever wanted. Things were good, Skylar was very smart, and had the world at her fingertips with all the money her family had. She could be anything she wanted.

Unfortunately, however, things weren't all smiles and happiness. About two years after she was born and her father left, her mother was pregnant again and had no choice but to marry the man. Her step-father never seemed to like her or her sisters, clearly favoring her older brother more the any of the children.

This was never really much of a problem, however, until she was eighteen.

She'd just gotten accepted into Harvard and was making plans to get an apartment and move out when there was an accident. She was in the car with her family on the way home from a Christmas party when a drunk driver hit them and changed her life forever. Her mother and twelve year-old half-sister were both killed on impact. It took Lizzie, her best friend and other half-sister several months to pull through from the damage.

After the accident, the rift between the two girls and Lewis Conway expanded so much, it became quite ugly. He refused to pay for her college now that her mother was no longer alive and he had control over all the money and even kicked her out of the house and disowned her.

In order to pay for her college, Skye went to extreme measures, getting a job at a strip club, promising herself it was only temporary, until she could graduate and get herself a job at a law firm somewhere. It was not as temporary as she'd hoped it to be, however.

In order to deal with the loss of her family and the fact that she had to strip her way through school, Skylar began drinking heavily. This lead to smoking weed, which lead to harder drugs, and before she knew it, she was hopelessly buried under alcoholism and a mountain of drug addictions. Within two years of moving out, Skylar had picked up more bad habits then she could handle and dropped out of college.

When she turned eighteen, two years after Skye had moved out, her little sister Lizzie came to live with her. Lizzie was honestly an angel. She saw the trouble her sister was in and wanted desperately to help. Her first step, was to move her away from the source of her problems, and all the dealers that kept knocking on her door.

The two of them moved to New York city and got an apartment together. Lizzie forced her into therapy and worked hard on helping to get her cleaned up. It was very difficult for Skye however and, as such, she went back to stripping and the addictions kept coming back no matter how hard the two of them tried.

Currently, she's been clean for ten months, the longest she's ever been sober and now she's in a strange place without her sister, unable to remember almost an entire year.
---
---
| face claim |: Blake Lively
| hexcode |: #D2B5CF
---
---
Code: Select all

[center][img]http://i1180.photobucket.com/albums/x403/desire99600/desire99600078/ezgif.com-resize%201_zpssvpmfzcw.png[/img]
[img]http://i1180.photobucket.com/albums/x403/desire99600/desire99600093/embed%205_zpsvjfxw50y.png[/img]
[img]https://media.giphy.com/media/162bMsvlxq0M0/giphy.gif[/img]
[img]http://i1180.photobucket.com/albums/x403/desire99600/desire99600078/ezgif.com-resize%202_zpscdpqrmpe.png[/img][/center]
[font=times new roman]POST[/font]
Code: Select all

[center][img]http://i1180.photobucket.com/albums/x403/desire99600/desire99600078/ezgif.com-resize%201_zpssvpmfzcw.png[/img]
[img]http://i1180.photobucket.com/albums/x403/desire99600/desire99600089/embed_zpsi9exbf7j.png[/img]
[img]https://media.giphy.com/media/6m7ZA00ODIyAplgexixy/giphy.gif[/img]
[img]http://i1180.photobucket.com/albums/x403/desire99600/desire99600078/ezgif.com-resize%202_zpscdpqrmpe.png[/img][/center]
[font=times new roman]POST[/font]
---
---