Fairy Tail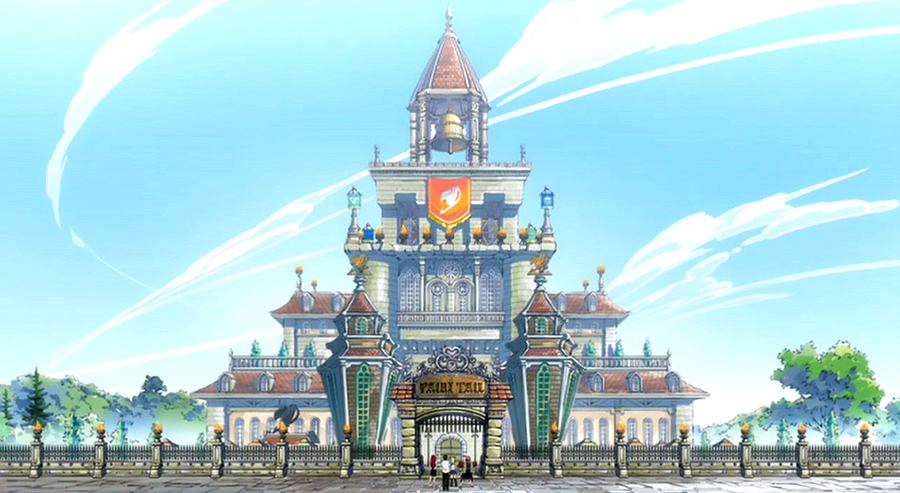 Fairy tail is a guild created by the first guild master, Mavis Vermillion. Ever since then, the guild has been recruiting worthy members and growing as the years pass. At first, it started out like any other guild, small, perhaps even unknown to most people because of it's new reputation among the land of Fiore. Still, as months and years went by, it's name grew and people began to note them.
The special members of this guild have been accepting quests and missions to help others in need. Obviously, for a price, but that wasn't always the reason. Mostly is was because they cared for these people in their homeland, and they wanted to help out and help their dear guild. Although there may be something called family, a guild also counted as a second one.
For years and years, even with these hardships that they face, their guild's legacy continues down through the generations, child by child turning into an adult through the years and still their loyalty shows to the same guild, especially since the guild crest is still shown on their body somewhere. Some may have their own personal problems, and everything else of that sort, but that doesn't matter because everyone, once in the guild, is a family to Fairy Tail.
The Mages
There are certain types of people in the guild of Fairy Tail, regardless of age or gender, that go underneath the classification of mages. Mages have certain powers, perhaps some specializing in things like fire, or water, lightning, etc. But things go into more specifics than just that... There are a few types of mages actually; Dragon slayers, God slayers mages that use magic from inside their body, and mages who need to use some sort of physical item to direct their magic from.
Dragon Slayers
First, let's start with the dragon slayers. These few and rare types of people are born or raised by a certain dragon, whether it be an ice dragon, fire dragon, lightning dragon, etc. They are raised by it, and are taught the unknown magic of a dragon slayer. These type of people are almost the most powerful you'd be able to find, but they have yet to control and restrict themselves from destroying everything with the power they hold. (Unless S class obviously!)
God Slayers
Now, there isn't much known on God Slayers, and there are very few in the land at the moment. God Slayer's magic, no matter what element it may be, will always appear black. It's considered as a lost form of magic, one that is ancient which is why there are so few mages that can handle such today. God Slayers are very similar to Dragon Slayers, but very little is known about them, and much more powerful then them. They're thought of as a superior version of Dragon Slayers, but the problem with God Slayers is that it is much easier to lose control and destroy everything.
Caster Mages
Caster mages are the types of mages who generate magic through their body without any need of a weapon or item to guide it. These aren't as rare as Dragon Slayers, in fact, they're just about half of the population of mages like Holder Mages. Depending on their will, their form and strength of their magic will shift to how the mage feels at the moment. If a mage is weak, or isn't in a proper mood to cast magic, their magic will most likely be weak. Yet even if someone were to be encouraged and confident, it doesn't always mean their magic will be strong.
Holder Mages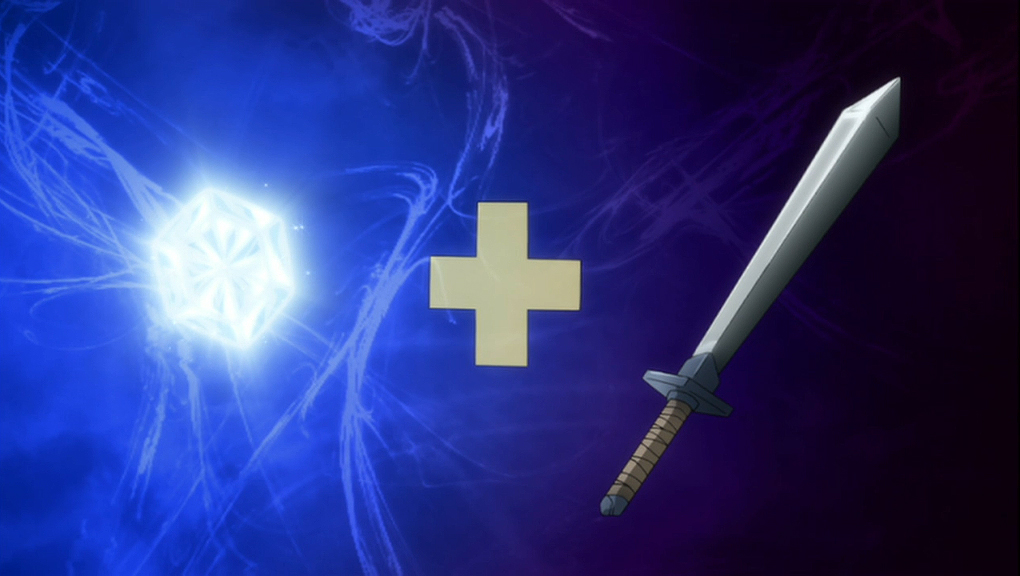 Finally, there are the Holder Mages. Holder Mages, almost opposite of Caster Mages, use an item of some sort, whether it be a simple pencil or something like a sword, to guide their magic and into reality. They have the same rules apply to them, having stronger will and having weaker will, but the bad thing about Holder Mages is that, without their item, it is either impossible, or nearly impossible for them to use their magic.
The Ranks
Next, there are the ranks in Fairy Tail. Did you expect it to end there? Sorry, unfortunately not! But don't worry, this is much more simple. At the top, there is, obviously, the guild master who rules all the guild. Then, there are S class mages. These people took a very hard and important test to make their way to superiority, and are the most powerful and skillful out of the whole guild other than the guild master. Finally, there are just plain and regular mages. Nothing's bad about them of course, but they are the least experienced, and can qualify for S class when they are ready.
The Quests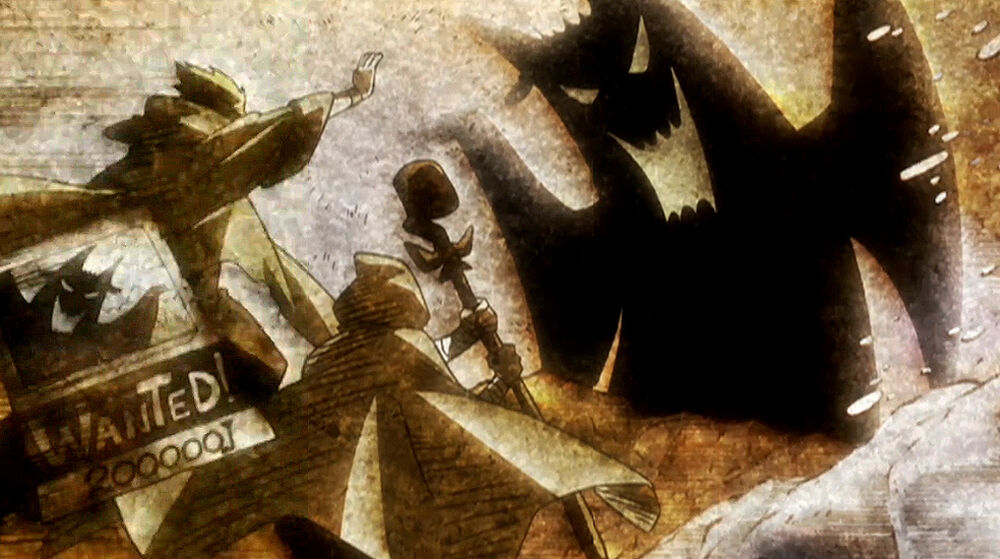 Also, there are two kinds of quests, S class quests, and regular quests. This shouldn't be very hard to understand since only S class mages can take S class quests, and regular mages can only take regular quests unless an S class mage joins them on the other type of quest. And there is one more kind of quest, but this one only S classes can take, and they are more than dangerous. SS class quests, the most dangerous, and experienced one of all. Most of these are left on the board since barely anyone claims them, but it is only expected since they're deadly.
The Parties
No, not the parties you'd go to obviously. This is a party as in a group, or a team. Fairy Tail is consisted of certain parties, whether they be in a small group of two, or even a huge group of 10 or more. The number is unlimited, and most of these people who group are very close friends and usually go on quests and missions together like a family group. They're closer than ever, and work together to get things done the easy way.
The Characters
Now here's what we've all been waiting for! Sorry for the whole introduction, that's for those who haven't watched the anime or don't fully understand! Anyways, moving on!
There will be a total of 6 Dragon slayers, 6 S class mages, 4 God slayers, and unlimited regular mages! For those with a certain number, there will be 3 males, and 3 females!
For the teams, we'll start off with one! If the number of people grow larger, then there will be another added if necessary! For that team name, discuss it in the OOC! Once everyone seems to agree on one, then that'll be the name for the first party!
Guild Master
~けい-ちゃん | Kai Fetegori | *Fire*
Unknown
~けい-ちゃん | Jikan | *Time*
Dragon Slayers
~DragonBreath | Rosas Zero | * Iron*
~SugarPlum22 | Seraphina Delacroix | *Fire*
~Sneakyrio | Layden | *Light*
~Emily3456 | Acelin | *Heaven Thunder*
~Byte | Will Arkinse | *Wither*
~Lufia | Soriu Manita | *Lightning/Thunder Element*
God Slayers
~Iezobel | Zephyrine Aria | (S class) *Air*
~PINKanime | Hiromi Sendo | *Ice*
~AuraRift | Kento Sorata Daaron | *Wind*
S Class Mages
~けい-ちゃん | Shibuya Lualdi | *Darkness*
~Polarisbear12 | Kisara Magestu | *Arc of Embodiment/Sound Magic*
~Finalhazard3 | Damien Almira | *Card/Absorption/Memory*
~legacy14 | Briar Cousland | *Break Magic*
~The_Fallen_Ones | Andrea Moneks | *Fire*
Mages
~けい-ちゃん | Isako Lualdi | *Manipulation*
~Laseu | Enna Kovitz | *Envision/Summon*
~code6435 | Zwein Ryner | * *
~Polarisbear12 | Roxie Albernet | * *
~
The First Aeon
~Shibuya Lualdi
~Acelin
~Zephyrine Aria
??
~Damien Almira
~Briar Cousland
Dragon Heart
~Will Arkinse
~Layden
~Andrea Moneks
~Roxie Albernet
Illusion
~Soran Kai Talento
~Kento Sorata Daaron
~Isako Lualdi
Dragon Song
~Kisra Magestu
~Rosas Zero:
死
~Jikan
Skelly
Code: Select all

[center][size=400][u][font=FONT OF CHOICE]NAME HERE[/center][/size][/u][/font]
[center][img]IMAGE HERE[/img][/center]
[hr][/hr][hr][/hr]
[left][b]Age:[/b]AGE HERE
[b]Gender:[/b]GENDER HERE
[b]Mage:[/b]MAGE TYPE HERE
[b]Element/Type of Magic:[/b]ELEMENT/MAGIC TYPE HERE
[b]Rank:[/b]RANK HERE
[b]Crest Location:[/b]LOCATION HERE
[b]Weapon:[/b]WEAPON IF ANY
[b]Height:[/b]HEIGHT HERE
[b]Weight:[/b]WEIGHT HERE
[b]Party:[/b]PARTY HERE
[right][img]IMAGE HERE[/img][/right]
[b]Appearance:[/b]APPEARANCE HERE[/left]
[hr][/hr][hr][/hr]
[right][b]Personality:[/b]PERSONALITY HERE[/right]
[left][img]IMAGE HERE[/img][/left]
[b]Likes:[/b]LIKE HERE
[b]Dislikes:[/b]DISLIKES HERE
[b]Flaws:[/b]FLAWS HERE
[b]Talents:[/b]TALENTS HERE
[b]Fears:[/b]FEARS HERE
[hr][/hr][hr][/hr]
[center][img]IMAGE HERE[/img]
[b]Bio:[/b]BIO HERE[/center]
[hr][/hr][hr][/hr]
[left][b]Other:[/b]OTHER HERE[/left]
[right][img]IMAGE HERE[/img][/right]
[hr][/hr][hr][/hr]

(Kei-chan made up a new and a bit of a complicated skelly llD Please tell Kei-chan, and fix it if something's wrong! She's trying something new and will fix any flaws or add anything else needed!)
Taking place in...
Arcs are bundles of posts that you can organize on your own. They're useful for telling a story that might span long periods of time or space.
That statement was met by an answer from a light gray haired man, "You're supposed to talk to someone inside the guild." The man stated this and his gold eyes suddenly fell to his feet as if he were ashamed by the statement he made.
There are no quests in this roleplay.
Here's the current leaderboard.
There are no groups in this roleplay!
Welcome home, Promethean. Here, you can manage your universe.
Arcs are bundles of posts from any location, allowing you to easily capture sub-plots which might be spread out across multiple locations.
You can create Quests with various rewards, encouraging your players to engage with specific plot lines.
Settings are the backdrop for the characters in your universe, giving meaning and context to their existence. By creating a number of well-written locations, you can organize your universe into areas and regions.
Navigation
While not required, locations can be organized onto a map. More information soon!
There are no groups in this roleplay!
By creating Collectibles, you can reward your players with unique items that accentuate their character sheets.
Once an Item has been created, it can be spawned in the IC using /spawn Item Name (case-sensitive, as usual) — this can be followed with /take Item Name to retrieve the item into the current character's inventory.
Give your Universe life by adding a Mob, which are auto-replenishing NPCs your players can interact with. Useful for some quick hack-and-slash fun!
Mobs can be automated spawns, like rats and bats, or full-on NPCs complete with conversation menus. Use them to enhance your player experience!
Current Mobs
No mobs have been created yet.
Locations where Mobs and Items might appear.
You can schedule events for your players to create notifications and schedule times for everyone to plan around.
Add and remove other people from your Universe.
The Forge
Use your INK to craft new artifacts in Welcome to Fairy Tail. Once created, Items cannot be changed, but they can be bought and sold in the marketplace.
Notable Items
No items have been created yet!
The Market
Buy, sell, and even craft your own items in this universe.
Market Data

Market conditions are unknown. Use caution when trading.

Quick Buy (Items Most Recently Listed for Sale)
None
Discussions
Topics

Replies
Views

Last post
Most recent OOC posts in Welcome to Fairy Tail
There have been no posts in the OOC topic for this roleplay!