Seraphina Delacroix
---
---
Full Name:
Seraphina Rose Delacroix
Nicknames:
Sera or "Blazing Phoenix"
Age:
17
Gender:
Female
Mage:
Dragon Slayer
Type of Magic:
Lost Magic; Fire Dragon Slayer Magic - Seraphina is skillful with her Dragon Slayer Magic and makes use of it in many different ways in combat. As with all Dragon Slayers, she can consume her particular element, with the exception of that which she has created, to restock her energy reserves. The heat of her fire can increase in temperature, which is relative to Sera's emotional state. This is also called the Flame of Emotion. She unites the flames she ignites into her fighting style, greatly increasing the damage of her blows. As such, Sera's Magic revolves around the usage of fire that can spout from any part of her body. Sera's ability to eat flames gives her invulnerability to most types of flames and allows her to spew fire from her lungs. This fire is remarkably strong - equivalent to a dragon's fire - being able to burn even through metal. She can even use her flames to create a propulsive effect. The type of fire she uses can be changed. For example, it can be solidified to cling to surfaces.
Rank:
Considered C-Ranked, could be B-Ranked though
Crest Location:
On the right shoulder blade in red
Weapon:
None
Height:
5'4
Weight:
47kg (103 lbs)
Party:
N/A
Appearance:
Seraphina has pinkish white hair that is tied into pigtails in the back layers of her hair, and reddish eyes. Her usual outfit is a black camisole dress with red ribbons on it. Another thing she wears is a flowery red leotard with red spoilers. She also wears a white outfit in replace of her red flowery leotard outfit.
---
---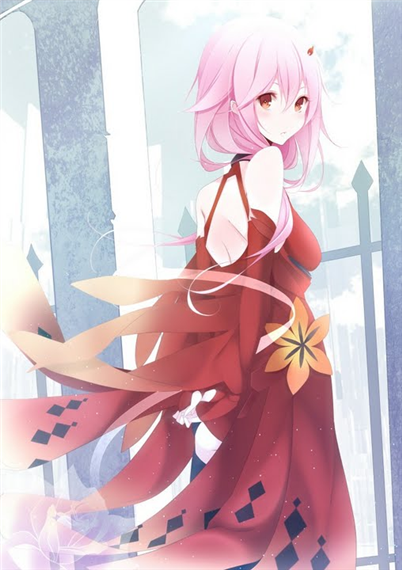 Personality:
WIP
Likes:
✓ Zinroix
✓ The Guide
✓ Animals
✓ Having Fun
✓ Music
✓ Reading
✓ Doodling
✓ Snow
✓ Fire
Dislikes:
X People not believing she was raised by a dragon
X Being treated like she can't do anything right
Flaws:
X Clumsiness
X Not some much a good fighter
X Can't control her magic very well
X Messes up on Missions a lot, by almost destroying half of a city
Talents:
✓ Tracking people, because of her enhanced sense of smell
✓ Dancing
✓ Cooking
Fears:
X Being left alone in the dark
X Drowning
X Losing her friends/family
---
---
Bio:
Seraphina was found by Zoarinoix, a mighty Fire Dragon, as a baby around the age of four. The Dragon opted to raise Sera and taught her how to talk, write, and her own, signature form, of Lost Magic: Fire Dragon Slayer Magic. However, six years later, Zoarinoix, along with the other Dragons, mysteriously disappeared, leaving Sera to fend for herself. Sera then left on a quest to find Zoarinoix and was eventually found by the Guild Master of Fairy Tail: Kai Fetegori. Sera ended up joining Fairy Tail soon after.
---
---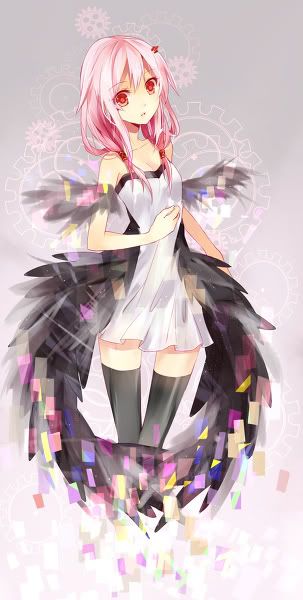 Magic:
Fire Dragon's Roar - Seraphina's signature Dragon's Roar in which she quickly gathers and releases a large quantity of flames from her mouth at her target.
~Fire Dragon's Claw - Seraphina ignites her feet in flames, thereby increasing the power of her kicks. The flames can also be used for jet-propulsion purposes.
~Fire Dragon's Iron Fist - Seraphina engulfs her fists in flames and punches the target.
~Fire Dragon's Wing Attack - Seraphina rushes towards her target and grabs them, before subsequently setting hands ablaze, sending them flying.
~Fire Dragon's Sword - Seraphina lights her entire body ablaze and head-butts the target at a high speed.
~Fire Dragon's Brilliant Flame - Seraphina ignites both her hands in flames and then brings them together, creating a fiery explosion. Rather than generating an explosion, she creates a large fireball to throw at her enemies.
~Fire Dragon's Flame - Seraphina creates a stream of fire from her elbow, propelling her forward and increasing the strength of her punches.
~Fire Dragon's Crushing - With her hand lit ablaze, Seraphina swipes at the target in a claw-like fashion, burning them.
Abilities:
Enhanced Smell: Seraphina has a very keen sense of smell. She could easily track someone's scent, despite the large distance between them.
~Enhanced Hearing: Seraphina, according to herself, possesses exceptionally good hearing.
~Enhanced Strength: Seraphina has shown on numerous occasions to possess a high degree of strength, enough for her to perform a number of physical feats.
~Enhanced Reflexes: Seraphina possesses fast reflexes, having been capable of dodging attacks from enemy's.
~Enhanced Speed: Seraphina's speed and reflexes are impressive, enough for her to close great distances in a blink of an eye and dodge swift attacks.
~Immense Durability: Seraphina has proven herself to be incredibly durable. She has managed to take continual, deadly assaults from foes and continue fighting.
~Master Hand to Hand Combatant: Seraphina is an extremely proficient unarmed fighter, often using her Dragon Slayer Magic in combination with punches, kicks, and even head-butts, to combat her opponents to great effect. Such skill is paired with amazing physical prowess: aside from her strength, Sera has displayed high degrees of speed, agility and reflexes.
Other:
Seraphina collects items to preserve the memories of missions she goes on. If she were to compare herself to an animal, Sera would have considered herself to be a rabbit. Her favorite food is yogurt. Fire Dragon's Iron Fist is Sera's signature move. She wear's glasses when she's not on missions, then wears contacts when she is on missions.
---
---