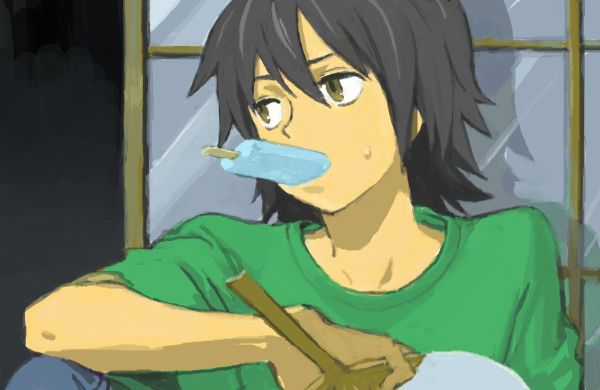 ---
---
Nicknames:
He has a few, the most common being "Bedhead" and "Sokai"

Age:
17

Gender:
Male

Mage:
Caster Mage

Element/Type of Magic:


Thought Projection:


A type of Magic which allows its user to create a psychic copy of his or her body. This Magic can work even over great distances, allowing the user to essentially be in two places at once. The psychic clone created however is intangible, similar to a hologram, however with enough time, practice and build up of magical energy the psychic clone may be able to interact with the World around them and even channel other forms of magic. Noteworthy however is that the clone is not a different person to the user themselves and thoughts, sights, smells and sounds will carry across between the two in real time.



Ice make:


Soran has shown some potential in the use of Ice make magic... however as of right now he doesn't actually know any and will require a teacher.

Rank:
C-Rank

Crest Location:
Sitting atop his right shoulder. For some reason, most likely due to an imperfection in his magic, his crest does not appear on the psychic clone generated by his thought projection.

Weapon:
None currently.

Height:
5'7"

Weight:
170 lbs

Party:
Illusions... but he fears he will only be a liability.




Appearance:
A build of 5'7" height and 170 lbs weight, Soran is fairly average in terms of size. He doesn't really have many muscles to speak of but is insistent on the fact that they're probably there somewhere. His hair is shoulder length and black with a very wild and unkempt style, usually left to fall in whatever way it decides to fall. He has a handsome face for what it is, olive green eyes that give him a calming look, a slightly pointed nose but not so much that it's really even worth mentioning, "smallish" ears that are most oft hidden behind his hair and fairly thin lips which are most often seen in an awkward frown or subtle smile.

He doesn't really have a set style of clothing, most of the time wearing whatever is in his wardrobe, after all he spends most of his time at the guild right? So why would he have to worry about what his family thinks of his clothing? Still even with that he doesn't walk around wearing nothing, as such he will most often wear a plain t-shirt and a pair of plain blue jeans when simply lazing around the guild, walking around the town or simply being casual in general. The rare times when Soran DOES go to work on quests and such he dresses a little more prepared. Still wearing the a simple t-shirt, but now wearing a black overcoat on top aswell as swapping his jeans for more rugged, black combat pants.

Soran is almost never seen without his green satchel. Within which he keeps various supplies and tools and medical equipment which can be used in the event of an emergency.
---
---
Personality:
An upright, cheery and excited individual, granted he has some self-confidence issues, but Soran is one of the most encouraging people you'll ever meet. Though he doesn't believe it possible, every day he strives to live up to the name of his long deceased Father who was apparently a powerful mage from Fairy Tails past. Taking on the self appointed positions of chef and medic in the guild due to his lack of offensive magic capabilities, Soran is a caring and trustworthy individual who is more than willing to help you out with whatever problems you may present to him. No matter how big or small, as long as your earnest with him and actually, properly need his help, Soran will never say "No." Granted this has gotten him into trouble a good number of times more than he'd care to admit but still he thinks it's a good quality to have. Scrape your knee? Sure Soran will get you a bandage! Hungry? Soran will cook you something post haste! Need help dealing with an overpowering and monstrous demon? Sure Soran will be the bait!... Wait... What?

Soran has a bit of a hypocritical side to him too. He secretly longs for and wishes for the adventure and excitement provided by the quests other guild members so readily take out, but he doubts his own abilities too much that he rarely even attempt to look at the notice board. As such he's not in any team... though he'd very much like to be. Despite being so determined to set out on quests, most of the time danger terrifies him and the prospect of injure or maybe even death strikes him as the ultimate risk and punishment. As such, despite his longing for adventure, the risk of being hurt and his own self doubts have all but prevented him from obtaining the excitement he seeks. As such, he spends most of his time cooped up in the Guild headquarters, cooking meals and healing the wounds of those who have gotten hurt. He loves helping others and cooking is one of his passions but he absolutely hates having to stay in one place for so long. He has literally counted all of the planks that cover the floors of the building out of boredom... four times.

Kento might seem like a meak character but when his friends are in danger or the life of another person is at stake then he goes through an almost total transformation. His usual slight smile turns into a furrowed brow and certain expression. His eyes fill with meaning and he becomes a man willing and ready to do whatever it takes to achieve his goal. Especially when in a life or death situation, he takes control. Issuing orders to apply bandages or other quick simple tasks while he sets to work doing the more complicated work, stitching, clotting, injecting, applying, he does it all with such pinpoint precision that those who know Soran but have never seen that side of him are almost always left in total amazement at the seemingly shy and helpful guys sudden shift in personality. It is this personality and attitude that has earned Soran the respect he carries within the guild and it is for those reasons that he still holds the shreds of self confidence that he holds dearly to his heart.
Likes:
Publicly:
~The company of others.
~Anything spicy.
~Anything sweet.
~Being useful.
~Having a good time.
~Eating and cooking.
Secretly:
~Adventure.
~Exploring.
~Quests.
~The thought of being in a team.
Dislikes:
Publicly:
~Solitude.
~Anything sour.
~Being ignored.
~Failing.
~People insulting his food.
Secretly:
~Some others in the guild.
~Being cooped up for too long.
~Being useless.
Flaws:
~Soran knows no real offensive magic currently, making him almost entirely useless in combat.
~Soran gets frightened easily and can often run away from a dangerous threat.
~Soran has SERIOUS confidence issues.
~Soran has the habit of overthinking everything and often takes certain comments for a double meaning they most likely didn't even have.
Talents:
~Soran is the closest thing to a professional chef in Fairy Tail, he has alot of experience with cooking and he, along with whoever in the guild is willing to lend a hand at the time, cooks pretty much all of the meals the guild may need, his cooking is renowned by many as being extremely delicious.
~If he feels his friends are in danger, then any fear Soran may have had will be forced to the back of his head and he will do everything he possibly can to help them. Even if it risks he himself suffering damage.
~Soran is a skilled medic and is proficient in dealing with various magical and practical injuries.
~Soran always carries a satchel packed to the brim with various foods and medicines, for long journeys and emergencies.
~Should a medical emergency arrive, Soran becomes calm cool and collected, capable of giving orders to others and dealing with the situation effectively. He has saved the lives of certain mages more times than he can remember.
~Using his thought projection magic, Soran has the ability to check into and relay information to the guild while out on a quest, or vice-versa, relay important information to those who are currently on a quest from the comfort of the guild headquarters.
Fears:
Publicly:
~Dying.
~Extreme danger.
~The loss of a friend.
~Failing in his duties.
~For whatever reason, having to leave Fairy Tail.
Secretly:
~Being abandoned.
~Being alone.
~Absolute darkness.
~Dying alone.
---
---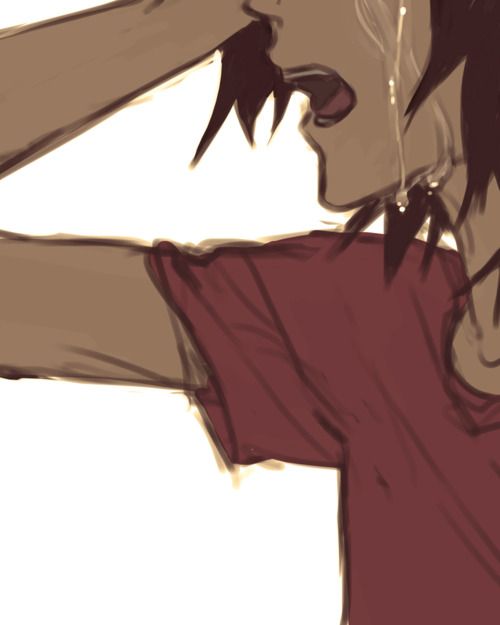 Bio:
WIP will be added soon.
---
---
Other:
~Sorans remaining family, his Mother and three sisters, currently reside in a home roughly three miles South of Fairy Tails headquarters and Soran often visits them.

~Soran never knew his Father, but is grateful for all he did for his Mother and family, to pay his respects he places a single red carnation on his Fathers grave at the beginning of every week unless circumstances prevent him from doing so. He doesn't mind others accompanying him on this trip and is in fact quite grateful for the company.

~Soran sympathises with Kento and the way he acts and seems to have formed a sort of semi-friendship or at least understanding with the Godslayer.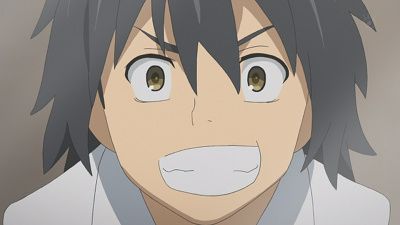 ---
---